In one of her first public appearance after becoming a mother, actress Genelia D'Souza attended the promotional event of Pampers Baby dry pants on February 24, 2015 in Mumbai.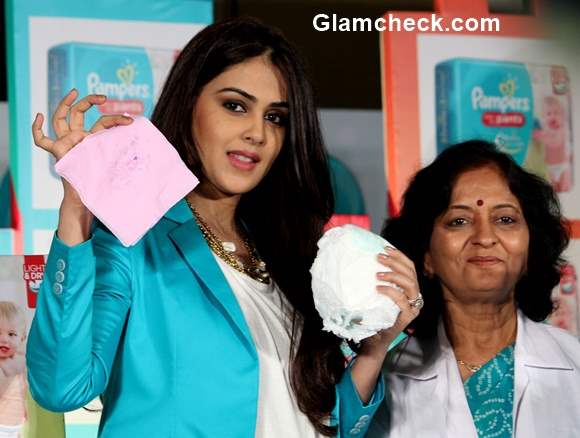 Genelia Deshmukh during the promotion of Pampers baby dry pants
The basic pair of white top and black skinny jeans was given some style lift with towering white pumps, strings of necklace and a blue blazer. She wore her straight hair open and went for flawless light smokey eyes and pink lips. Genelia looked fab!
During the media event, Genelia shared her intimate and interesting motherhood instances as a first time mother. She and Riteish Deshmukh were blessed with a son, Riaan in November, 2014. On being asked about her priorities as a mother, Genelia replied that her baby is the number one priority, no matter what. She also emphasized that being a mother can be quite overwhelming, thus it is important to relax and unwind so as to react better and be a better mom.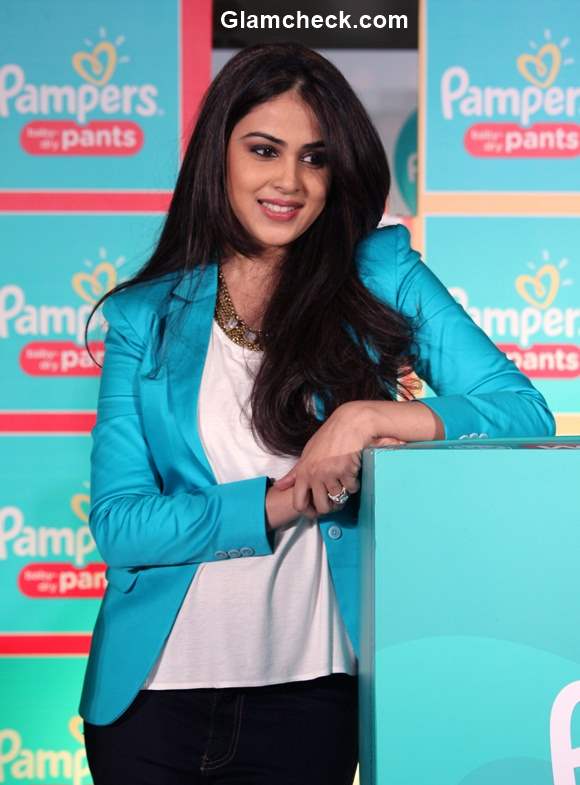 Genelia Deshmukh 2015
Hosting the show was popular TV presenter Shruti Seth. One of the highlights of the talk was the importance of keep baby's pants dry. With modern diapers, mothers often take it for granted that the baby must be comfortable but it is important to check if the diaper is dry from the inside.
They also held a demonstration on how to use Pampers baby dry pants. Genelia's only advice to young mothers, just enjoy your time with your baby, love and experience each moment, experience is the best teacher.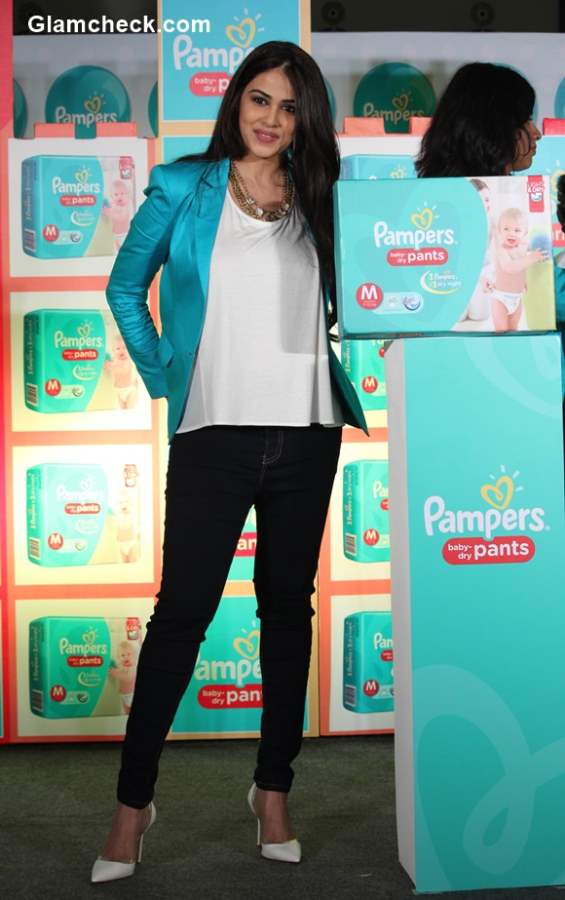 Genelia Deshmukh promotes Pampers baby dry pants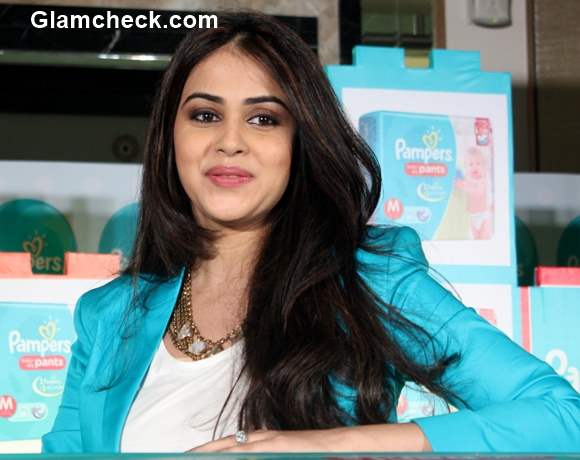 Genelia Deshmukh 2015 promotes Pampers baby dry pants
Solaris Images