Raveena Tandon launched a one of its kind radiation safe maternity wear 'House of Napius' at Taj Lands End, Mumbai on March 26, 2015. For the event, Raveena decided on a blouse and skirt separates, the top was by Namrata Joshipura and the skirt from Amy Billimoria. A pair of Michael Kors strap heels completed the look. An effortless look, Raveena looked lovely!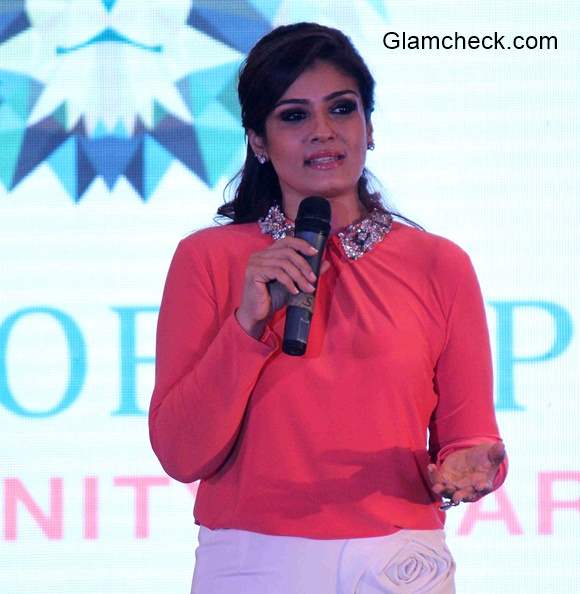 Raveena Tandon launches smart and safe maternity wear House of Napius
The latest maternity line launched by the actress used the latest in textile innovation to make clothing safe from harmful radiation. The brand used NESA technology ((Non-Ionizing Electromagnetic Shielding Alternatives) while creating its line of apparels. The yarn used in their clothes is touted to be able to absorb harmful radiation and convert them into harmless radiation. A welcome move in today's modern life where harmful radiations fill the environment be it from cell phones, computer screens, microwaves, etc.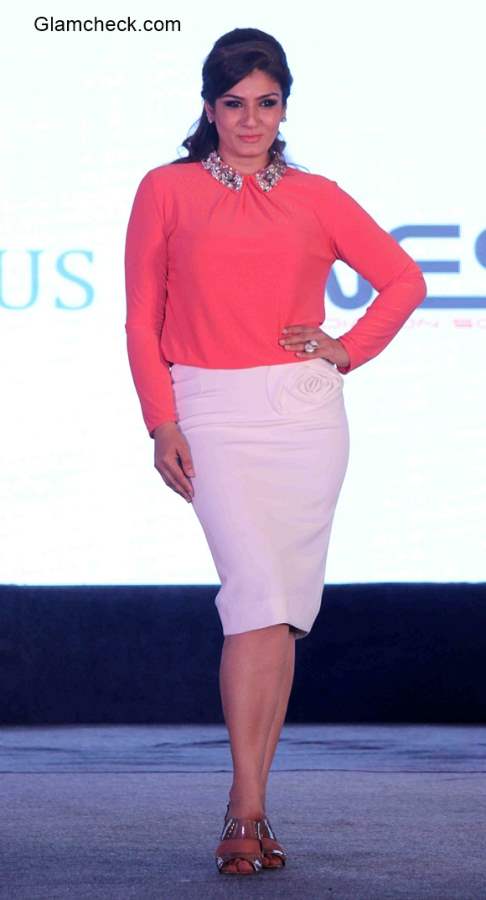 Raveena Tandon 2015
Describing the clothing line as 'smart and safe', Raveena said, it was a first of its kind safe maternity wear in India. She added that House of Napius will soon launch a line for menswear as well.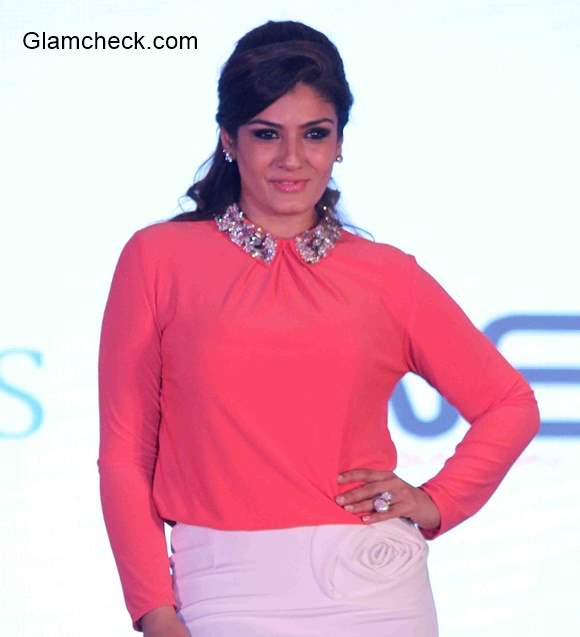 Raveena Tandon 2015 pic
Solaris Images