Kangana Ranaut turned showstopper during the launch of Birla Cellulose's 'Liva' in Mumbai on March 27, 2015. Liva, a new age fabric, uses viscose fiber, the main ingredient of which is wood. The natural and bio-degradable viscose fiber gives an elegant fluidity to fabrics; the showstopper gown worn by Kangana did well to showcase just that. The unconventional gown featured jacket like bodice and black leather belts. A black fascinator completed the look.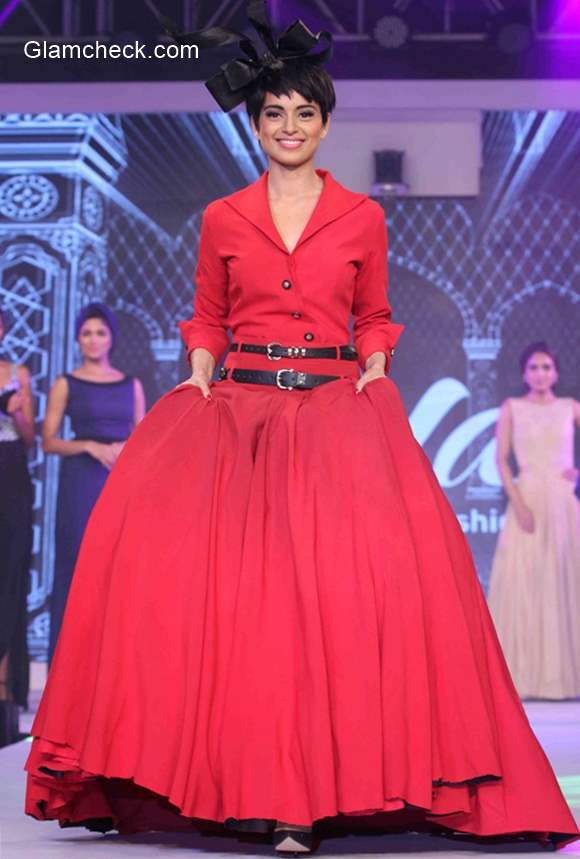 Kangana Ranaut walks the ramp at the launch of Birla Cellulose LIVA
Kangana was given a Pixie hairstyle for the runway look which, if you ask us, she looked adorable in. It is quite an unusual look, the look of the gown and the sans-jewellery styling gave it a modern meets Victorian appeal. Do we like it? We love it!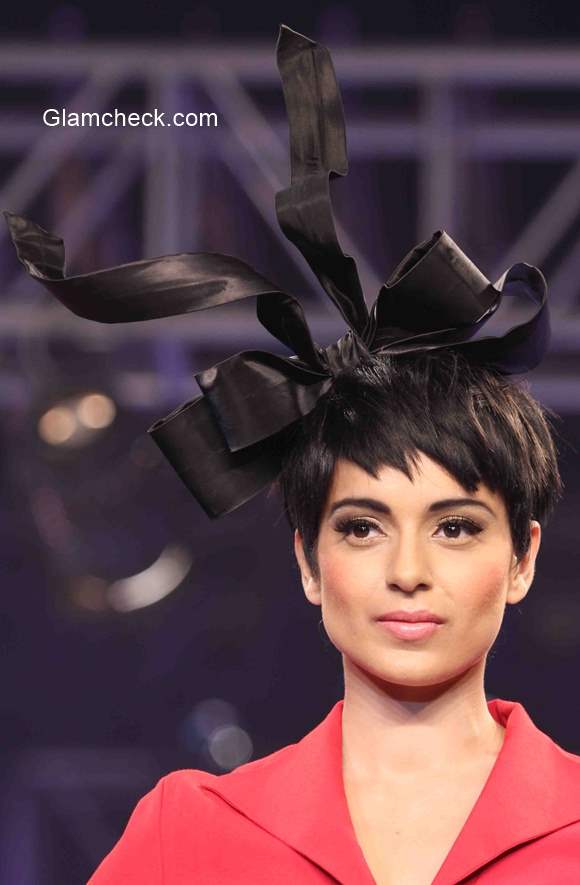 Kangana Ranaut Pixie Hair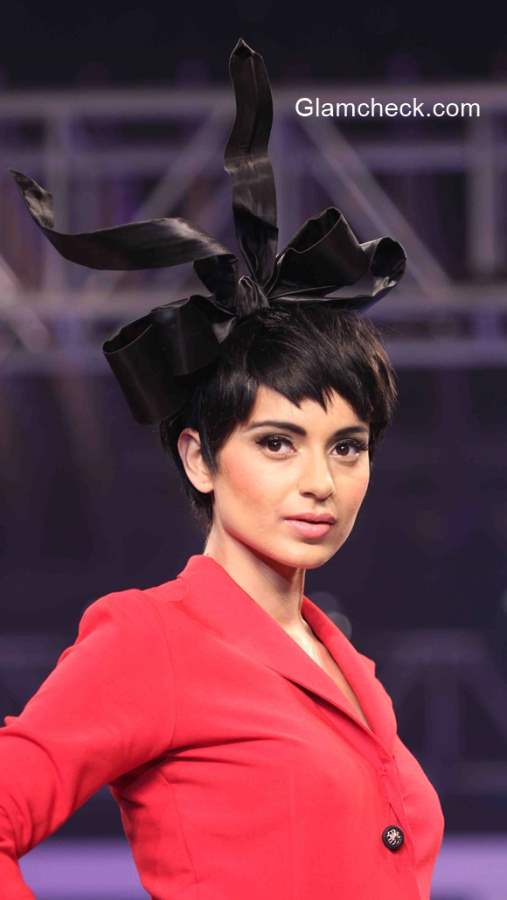 Kangana Ranaut Pixie Hairstyle 2015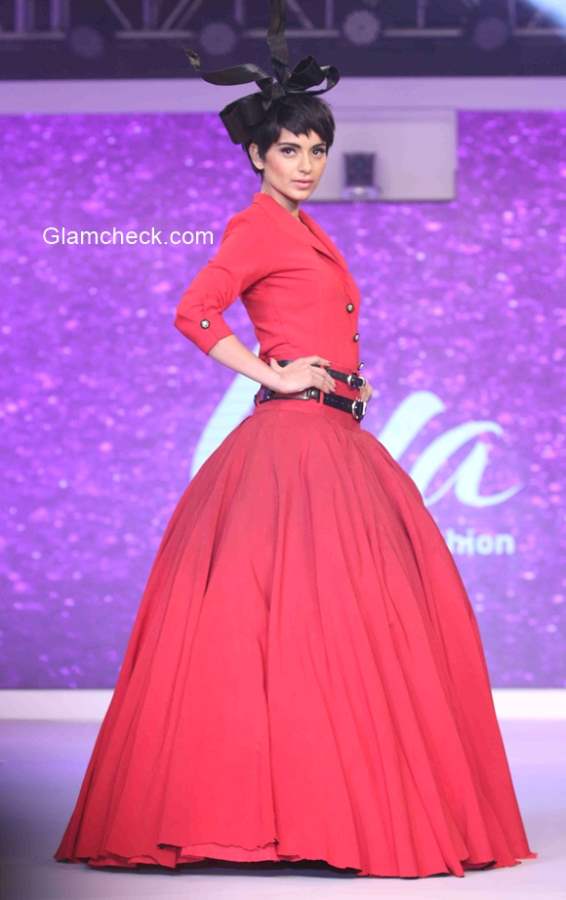 Kangana Ranaut at the launch of Birla Cellulose LIVA
Solaris Images