Priyanka Chopra is back in Mumbai. She was spotted at the Chatrapati Shivaji International airport in Mumbai on April 1, 2015.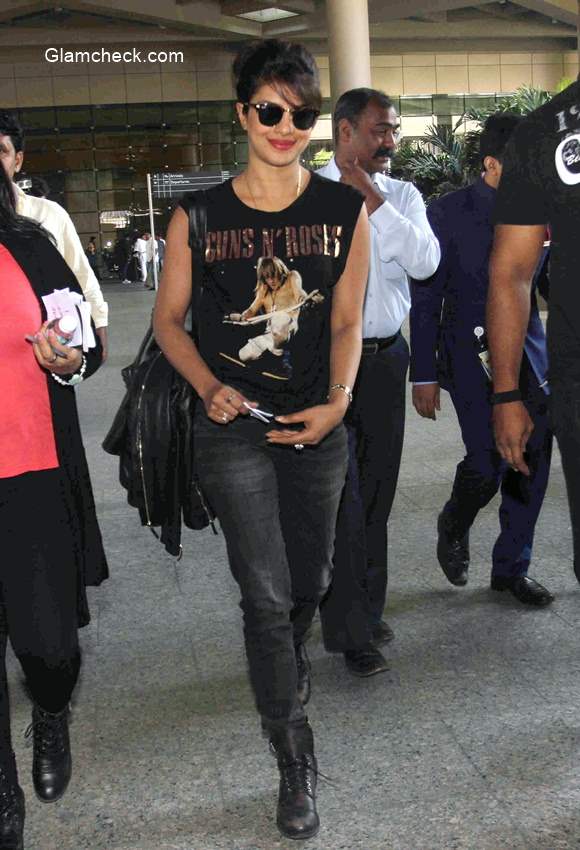 Priyanka Chopra spotted at Mumbai International airport
Her travel style consisted of a Gun N' Roses shirt and a pair of black jeans. Check out her cool rocker chic vibe. Those biker jacket and black boots are unmistakable. Clearly glad to be back to India, Priyanka was seen with a wide smile and acknowledged her fans with a wave.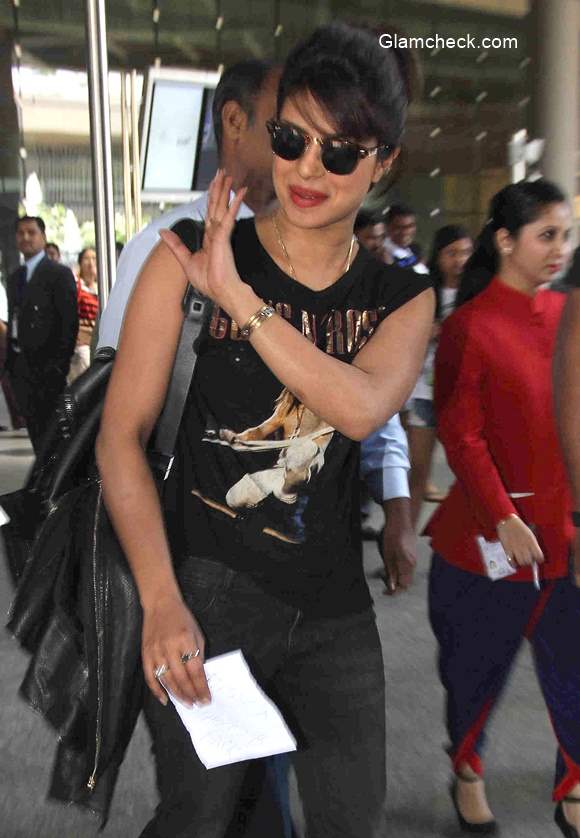 Priyanka Chopra at Mumbai International airport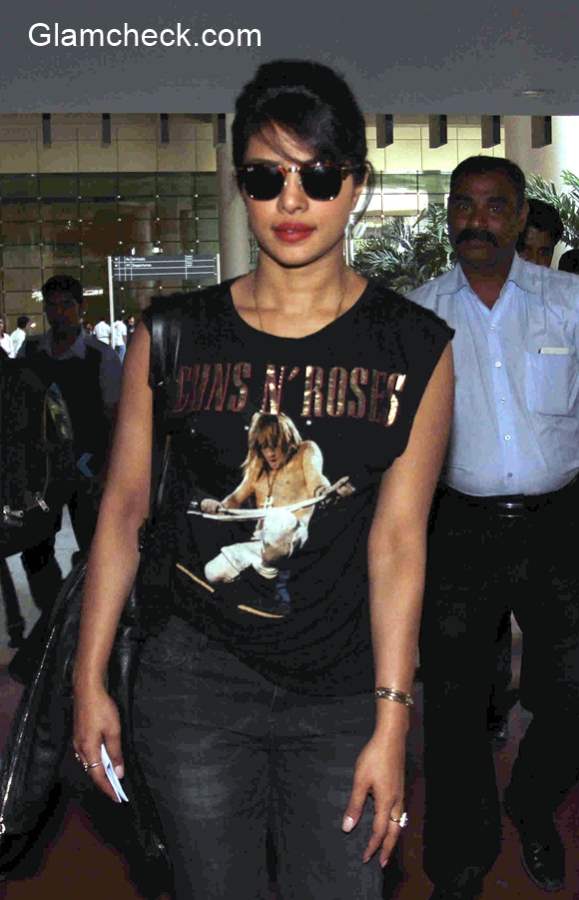 Priyanka Chopra 2015 spotted at Mumbai International airport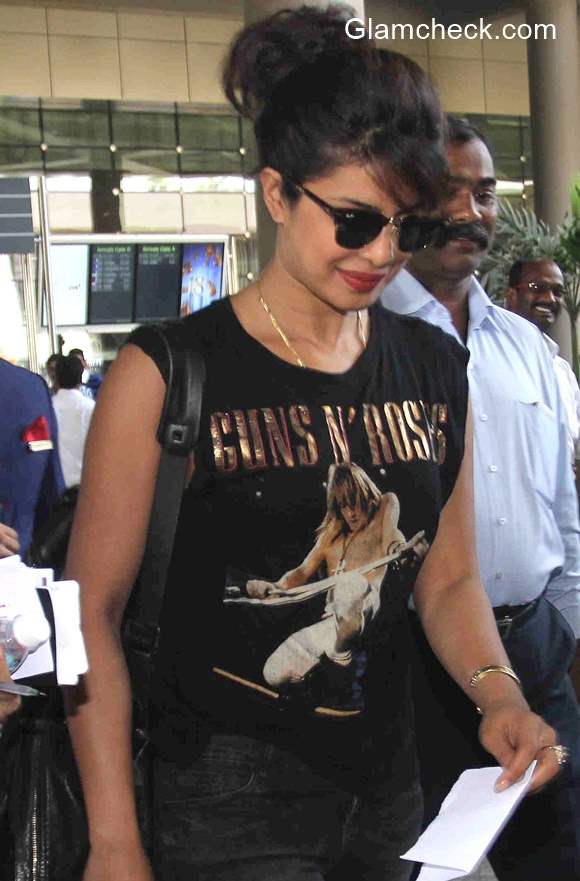 Priyanka Chopra 2015
Solaris Images