Celeb couple Virat Kohli and Anushka Sharma, perhaps the most talked about couple in recent times arrived together with the Indian cricket team at Mumbai International airport on March 28, 2015. There were quite a lot of unjustified and pointless outbursts they had to face from Indian cricket fans. That could be the reason why they stuck close to each other, holding hands and with those rather grave expressions on their face.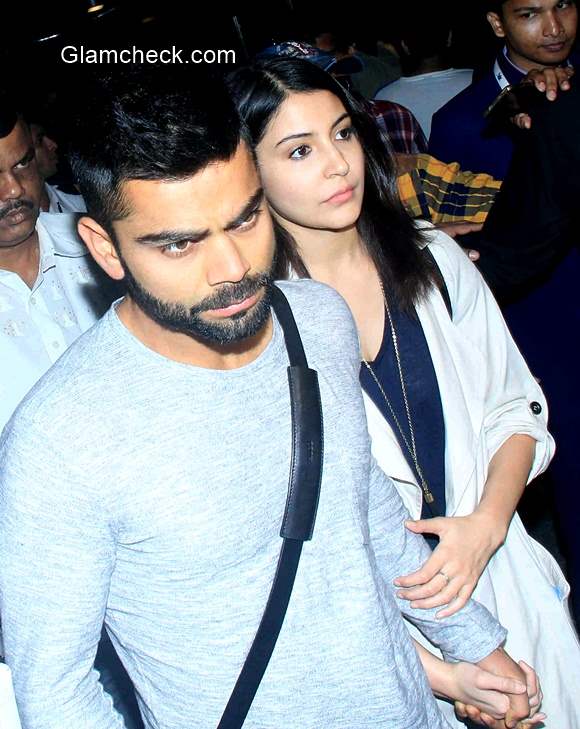 Virat Kohli and Anushka Sharma arrives at Mumbai International airport
We, for one, can't help admit how cute they look together. The easy-casual look has always worked well for Anushka and this was no exception. We like how the shirt jacket thrown over the tee brought a boho-chic vibe to the look. Even without a trace of make-up, Anushka's face looked beautifully radiant.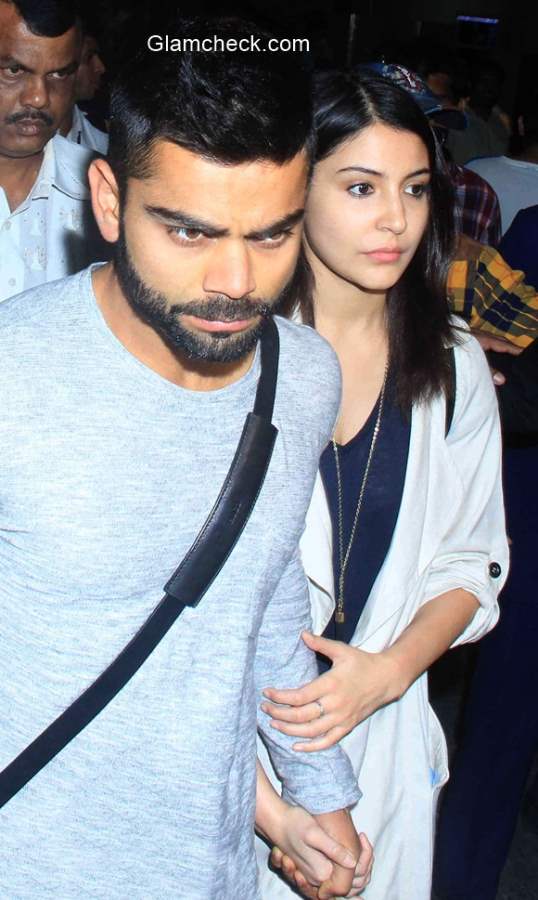 Virat Kohli and Anushka Sharma pics 2015
Her cricketer boyfriend Virat Kohli was no exception when it came to style; he gave even this simple casual look such a rockstar vibe.
Here's hoping to see better days of this cute couple.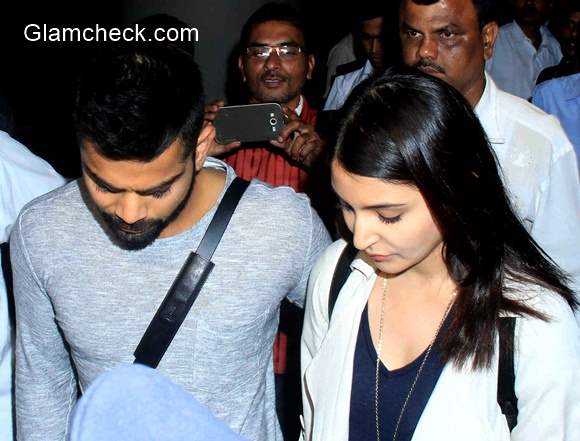 Virat Kohli and Anushka Sharma
Solaris Images