Usually known for her pretty feminine style, Shraddha Kapoor gave us a mild surprise during Ken Fern's fashion show by Kanakia Paris at Grand Hyatt, Mumbai on April 9th.
She looked fierce in the pale gold hued two-piece showstopper garment which featured a structured and meticulously detailed corset and a soft, flowy skirt. The stunning creation from the designer's 'Moonrise collection' was edgy and elegant all at the same time.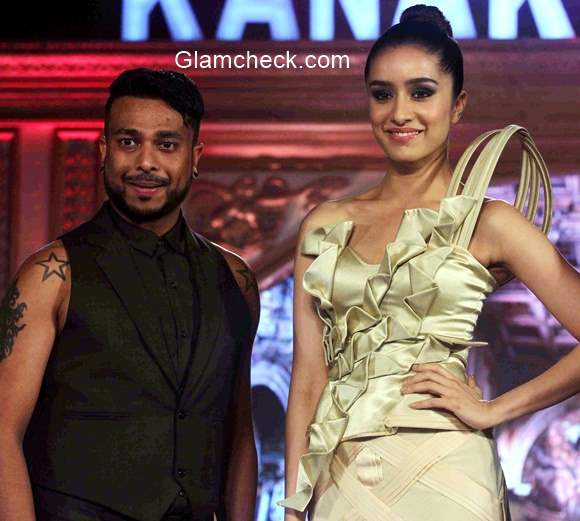 Shraddha Kapoor walks the ramp for Ken Ferns
Shraddha's styling was given a strictly minimalistic look by skipping the accessories/jewelleries and pulling her hair up into a neat bun. Her eyes are done in dark smokey eyes that further channelled the strong edgy vibe and her lips were given a hint of gloss to soften the look.
Shraddha did full justice playing muse to the designer, she looked fabulous!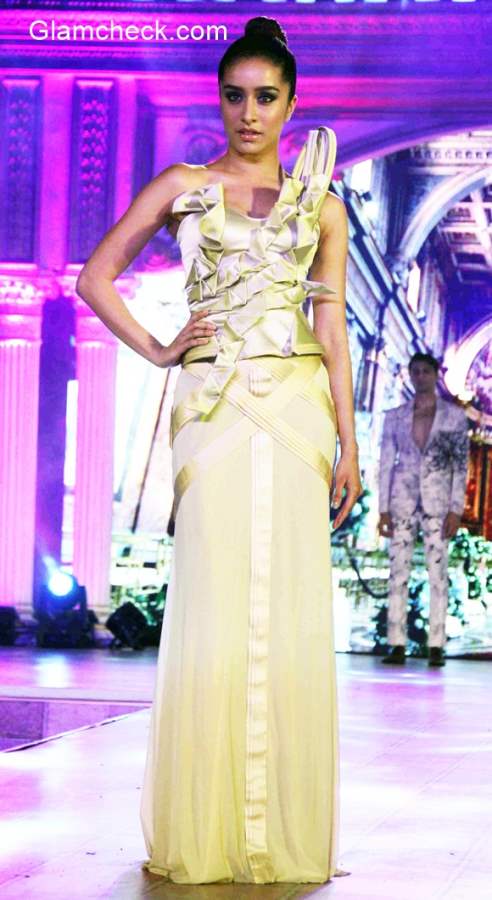 Shraddha Kapoor walks the ramp for Ken Ferns 2015
Ken Ferns collection featured a lot of fun, eye-catching prints with clean silhouettes and just the right amount of color pops. We for one absolutely love Ken Fern's collection.
During the event, Shraddha also unveiled a 40 feet replica of the Eiffel Tower. Talking to the media she revealed that Paris was her favorite travel destination and if she had to pick one celeb to accompany her, it would be Priyanka Chopra. Admitting that she was a big fan of Priyanka, Shraddha said that they would do some girly bonding and have lots of fun together.
Ken Ferns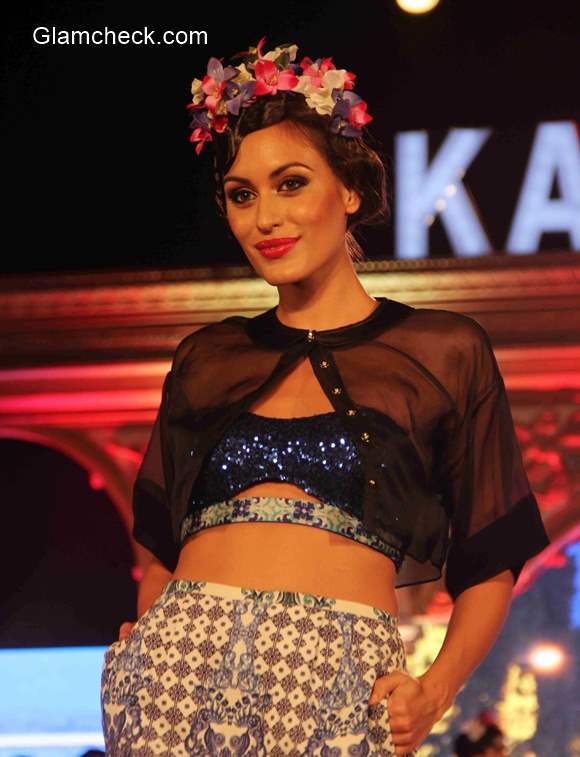 Ken Ferns 2015 collection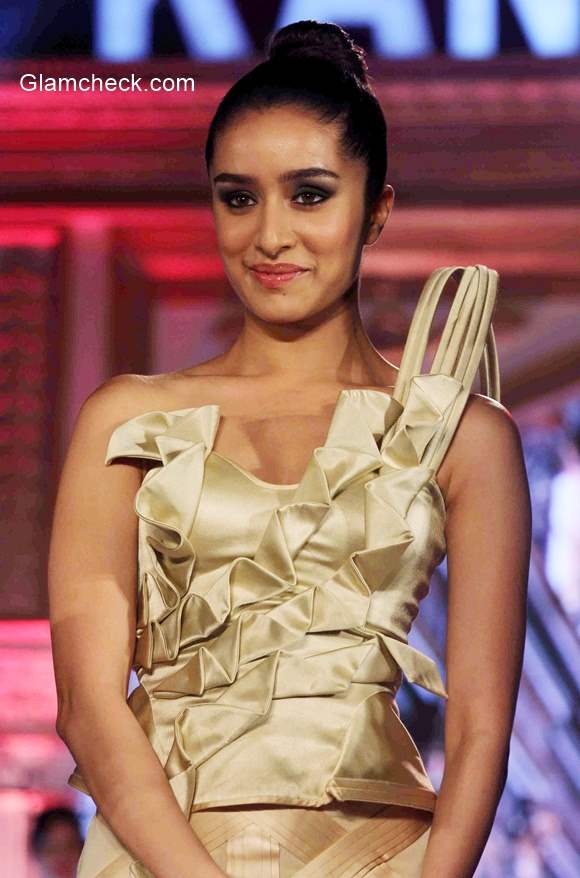 Shraddha Kapoor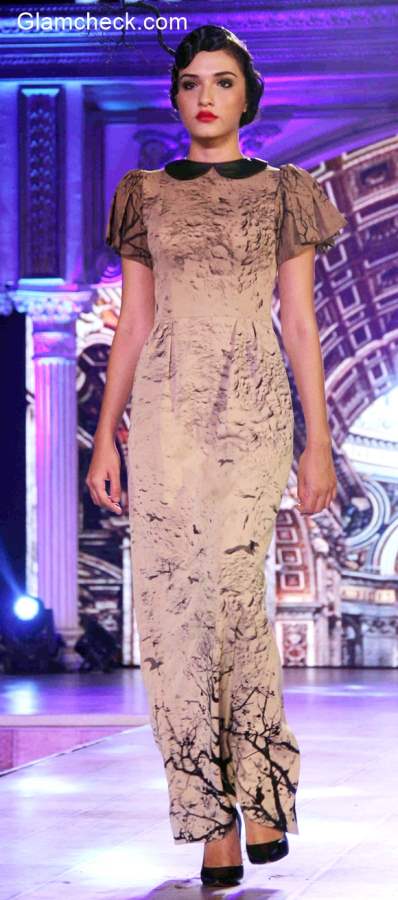 Ken Ferns collection 2015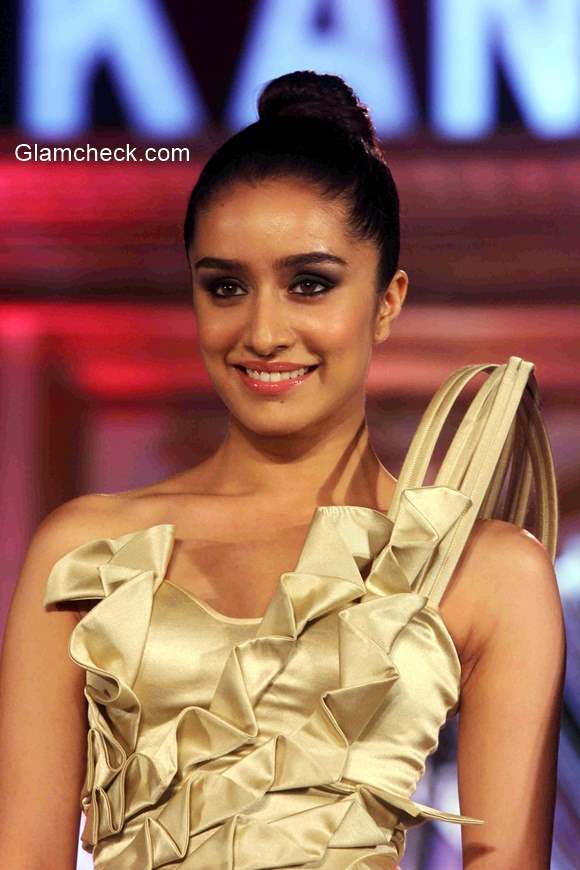 Shraddha Kapoor 2015
Solaris Images