The Miss Vogue edition has finally hit the stands. The first cover girl of the issue, Alia Bhatt launched the magazine at Palladium mall in Mumbai on Monday, April 13, 2015.
In keeping tune with the young and fresh vibe of the magazine, Alia wore an edgy Kanika Goyal Label denim romper with open toed booties to the launch event. She looked great!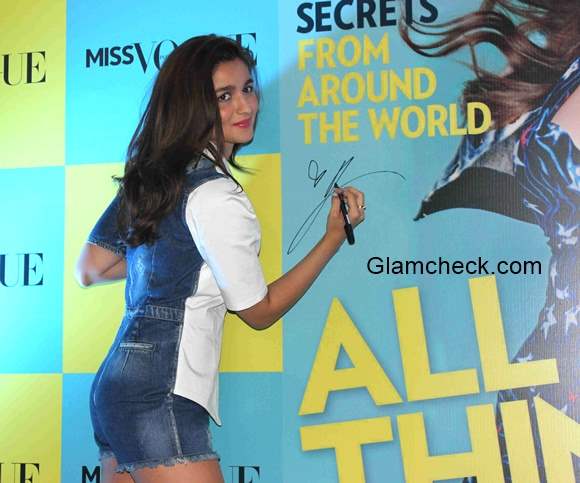 Alia Bhatt launches the first edition of Miss Vogue India
Apart from a fun video teaser, the officials of Miss Vogue have gone all out to make this issue oh-so-tempting. Prior to the launch day, they had organized #AskMissVogue contest on twitter where fans of Alia got to ask her a question and the actress would answer those questions at the launch event. To make it even more fun, the winners of the contest would then receive signed copies of the magazine.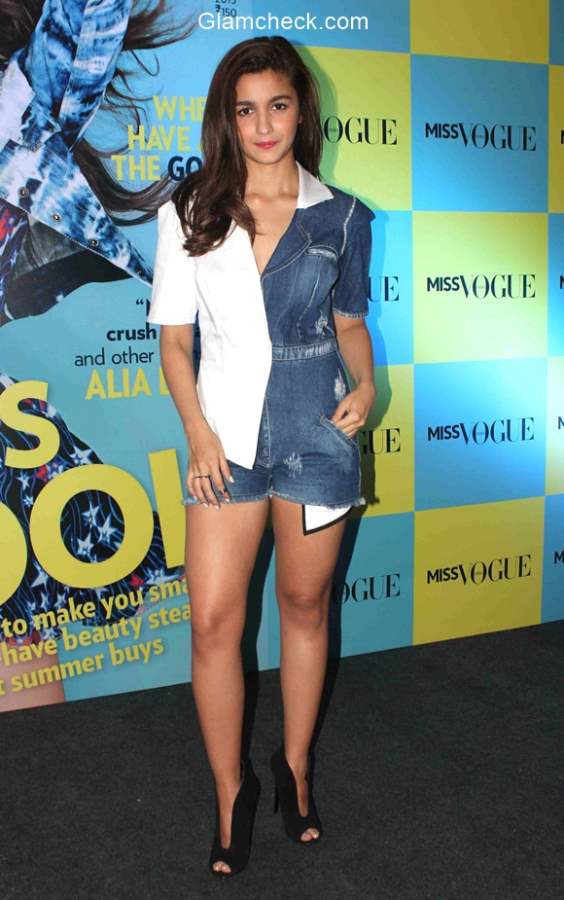 Alia Bhatt the first edition of Miss Vogue India
For instance, on a question asking her the secret to her flawless skin, Alia replied that her secret is the love she gets from them. Aww! Isn't that sweet? Another fan asked her to define Miss Vogue and the fashionista's quick reply was fun, fabulous and really fresh.
Miss Vogue sounds like a must read to us.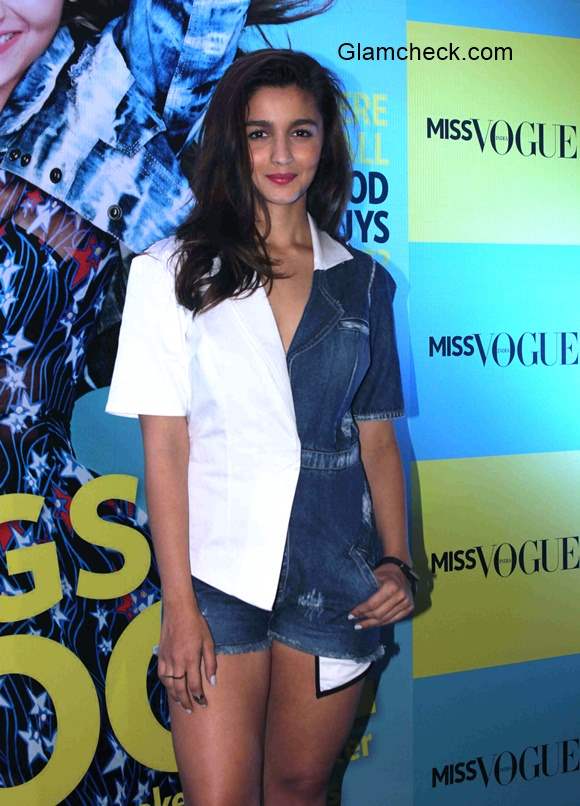 Alia Bhatt in Shorts 2015
Solaris Images