After almost 13 years, Bollywood mega star Salman Khan has been convicted of culpable homicide on Wednesday, 6th May 2015 and sentenced to 5 years rigorous imprisonment. The judgement, read out by Justice D W Deshpande said that the court has found Salman Khan guilty of driving the car under the influence of alcohol.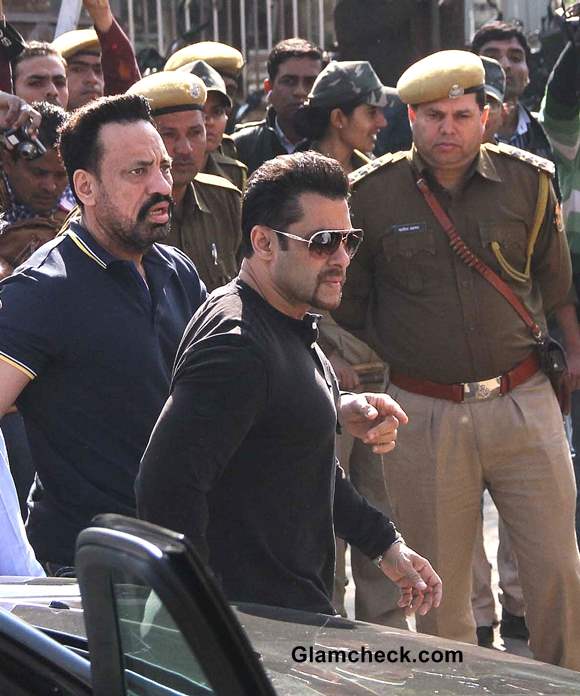 Salman Khan sentenced for 5 Years in Jail
On hearing the verdict, a visibly crestfallen Salman Khan stood silently as he took the news with tears in his eyes. His family members including his two sisters also broke down in the courtroom.
In 2002, September 28th the actor's SUV car had rammed into a pavement in front of the American Express bakery in suburban Bandra, killing Nurullah Mehboob Sharif who was sleeping on the sidewalk and injuring four others.
The 49 year old actor, son of Salim Khan had repeatedly denied being behind the wheel of his Toyota Land Cruiser on the unfaithful day. He had also testified that he was not under the influence of alcohol thereby contradicting the witnesses' claim. The main eyewitness was Constable Ravindra Patil who saw him get out of the driver's side door after the accident. Patil passed away of drug-resistant tuberculosis in 2007 but not before reportedly retracting his statement against the actor.
In another twist, Salman Khan's driver, Ashok Singh reportedly validated his employer's denial by testifying in court that he was the one behind the wheel on the day of the accident. He maintained that his employer was in the passenger seat behind and the only reason he got out of the driver's side door was because the passenger door was jammed. He had also added that Salman Khan was not under the influence of alcohol at the time.
After many twists and turns where another witness turned hostile, Mumbai Sessions Court has finally ruled that Salman Khan was in fact driving the car when the accident happened.
Salman Khan will now be remanded to police custody and sent to Mumbai's Arthur Road Jail. He will get three days to appeal to the Bombay High Court as the court's summer vacation starts on May 10.
Solaris Images