Kangana Ranaut's celebration party just turned out even better. 'Mary Kom' actress Priyanka Chopra decided it was way cooler if they hosted it together, as a toast to Kangana's Rajat Kamal for Best Actress and Priyanka's 'Mary Kom' winning the Best Popular Film Providing Wholesome Entertainment. So here we have, glimpses from the super bash celebration in Mumbai on May 4th.
Kangana looked striking in a floral crop top and Miu Miu Tartan skirt. She paired them with a pair of brown oxford shoes, ditched the accessories and finished off with her gorgeous curls left open. Lovely!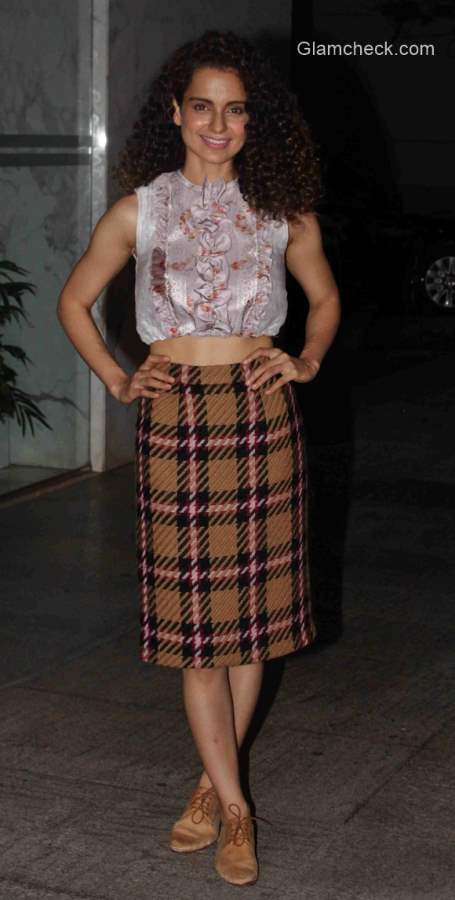 Kangana Ranaut National Award celebration 2015
Evidently having quite a fun ladies' night out, Priyanka Chopra posed for the shutterbugs with Kangana. She wore a powder blue jumpsuit with matching jacket and black pumps. Gorgeous as always!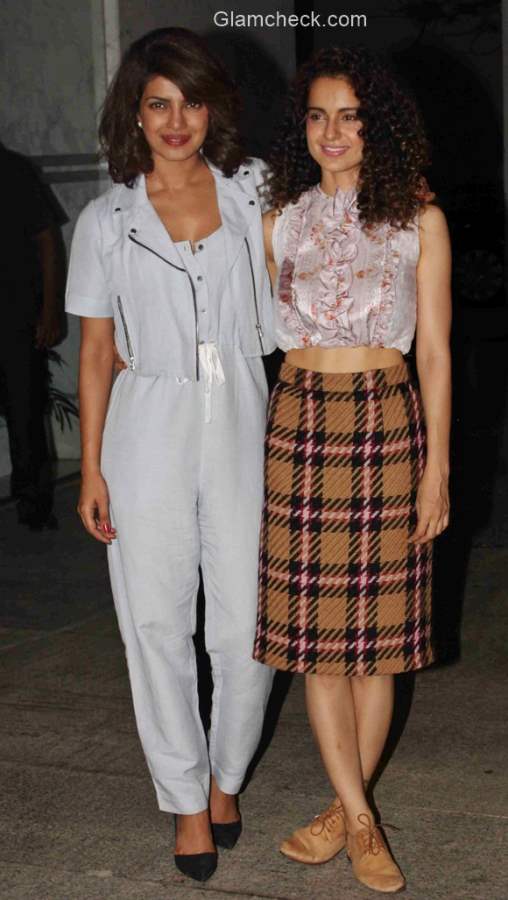 Priyanka Chopra and Kangana Ranaut
We also spotted Aamir Khan with a big smile planted across his face. He wore casual all black separates.
Aamir Khan 2015
Shraddha Kapoor decided on a sheer black blouse and hearts print skater skirt for the bash. With her hair in pretty side braids, she finished off with black strap heels and matching black clutch.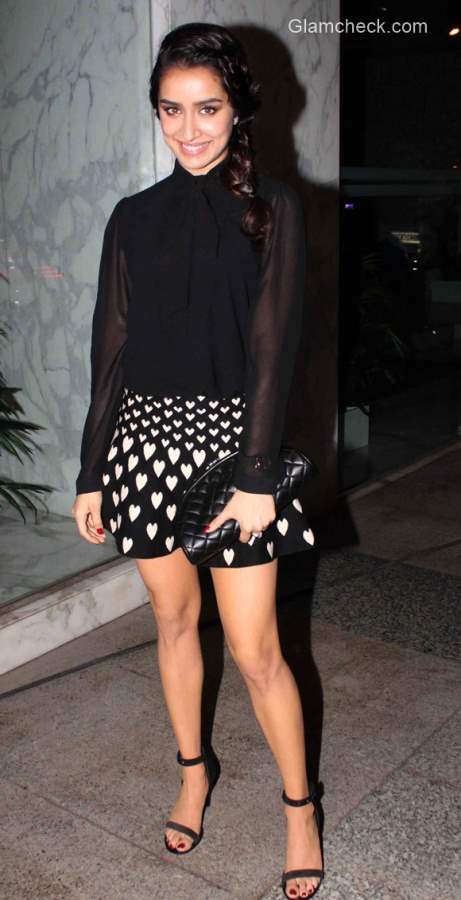 Shraddha Kapoor 2015
Dino Morea, who haven't got to see a lot these days decided to turn up for the success party. We are so glad, aren't we? He looked handsome as ever.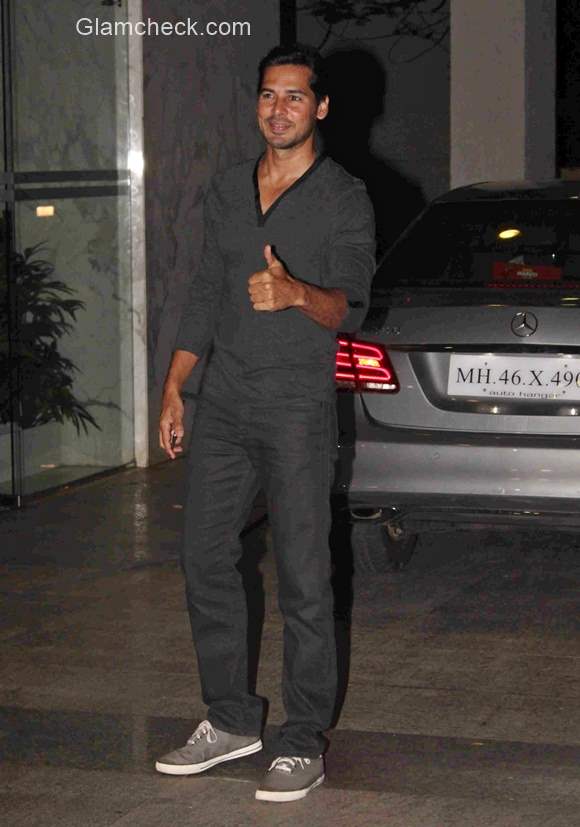 Dino Morea 2015
We also spotted the successful couple, Vidya Balan and Siddharth Roy Kapoor. Though Siddharth kept the look rather simple, his wife decided to glam up in a sheer black saree set off with bold red lips. She looked great!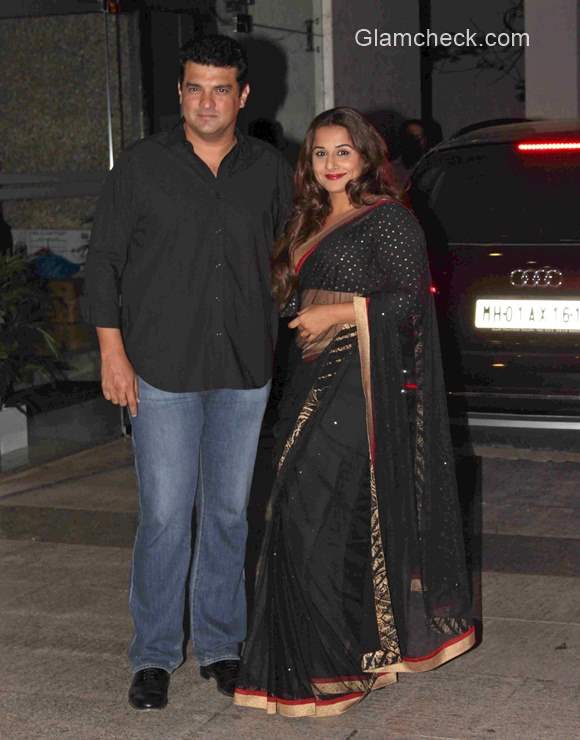 Siddharth Roy Kapur with wife Vidya Balan
Another B-town couple Farah Khan and husband Shirish Kunder also attended the party. He sported a rocker look and Farah turned elegant in an all black ensemble. Pink lips looked great on her!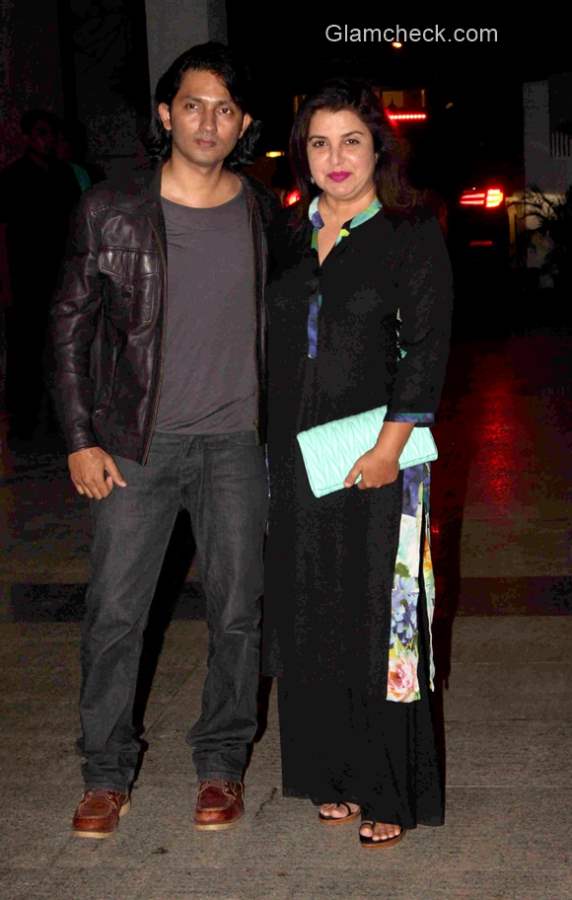 Farah Khan and husband Shirish Kunder
This man never fails to strike us with his impeccable style, even with a simple look as such. Imran Khan wore his perfectly tailored black trousers with a red pullover sweater and two-toned oxfords. How good does he look? Impressed!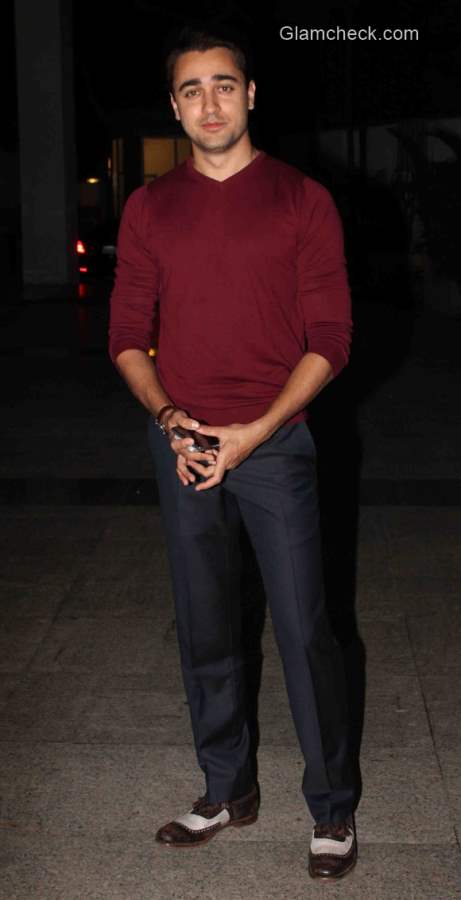 Imran Khan 2015
And there was Simi Garewal looking beautiful as ever in her signature white ensemble. She paired her flamboyant white blouse with a pair of simple white trousers. Dark red lips with a string of pearl necklace completed the look. She looked amazing!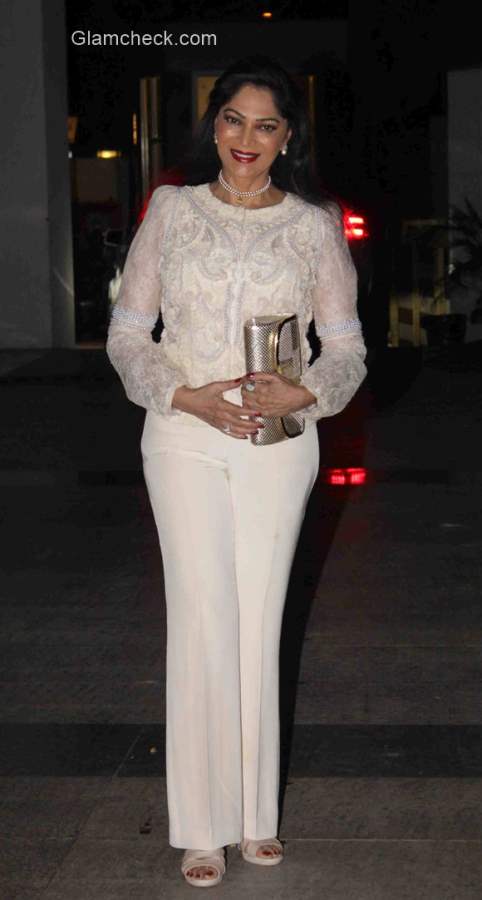 Simi Garewa 2015
Once again big Congratulations to both the 'Queen' and 'Mary Kom' team!