The third edition of the NDTV and Nirmal Lifestyle 'Fit India Movement' was launched in Mumbai on May 6th, 2015. The event was attended by Bollywood celebs Ranbir Kapoor and Dia Mirza along with popular Indian boxer Vijender Singh. The NDTV and Nirmal 'Fit India Movement' is a one of its kind nationwide campaign striving to change the way India thinks about fitness to build a healthier nation.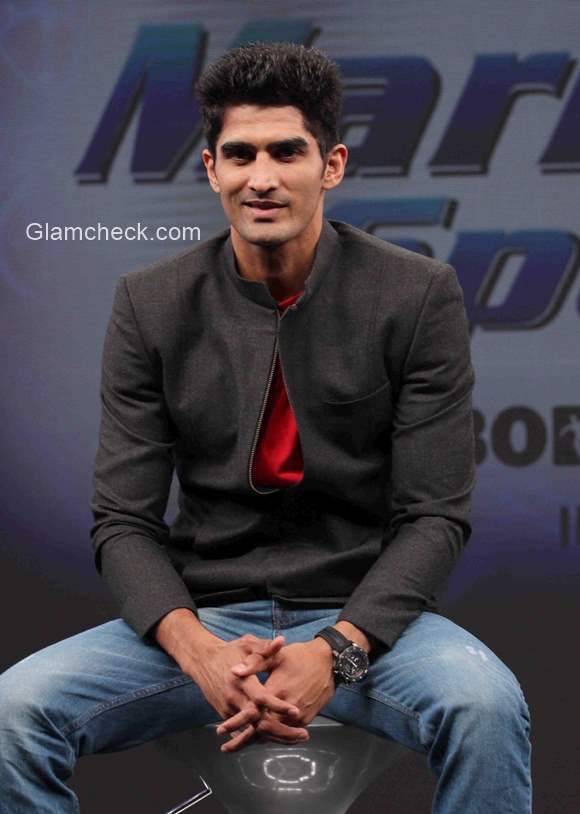 Indian Olympic boxer Vijender Singh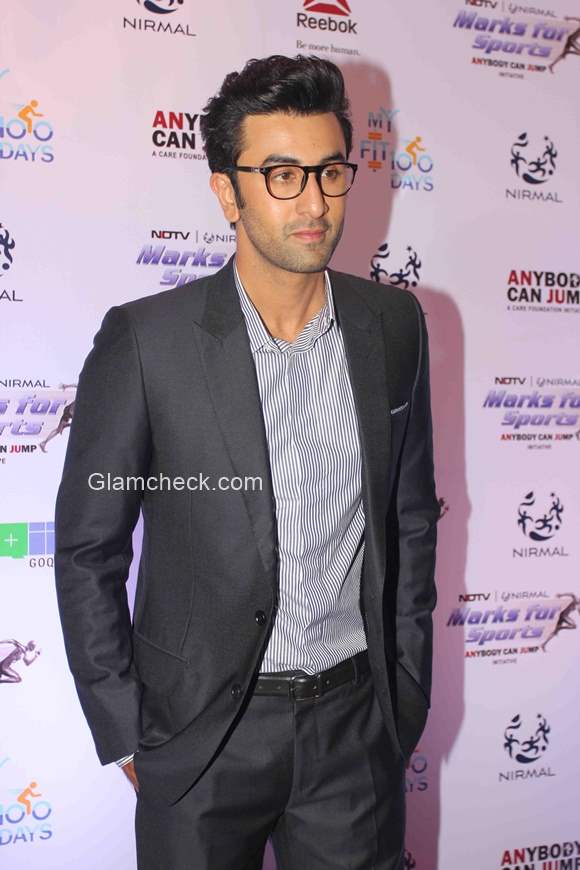 Ranbir Kapoor at the launch of Fit India Movement
'Mark of Sports' is its main mission that aims to introduce diverse sports into the children's life. Their core belief is that if sports are included in schools as a main part of the student curriculum, the children as well as their parents would take out time for sports and fitness.
Speaking on the occasion, Ranbir Kapoor emphasized on the importance of fitness and sports in building a happier life, that being fit changes life, it creates a happy mind. He stated that 'the issue was the non-issue' for people are so distracted by many things that they end up ignoring the important point of fitness. He also highlighted the lack of playgrounds for people to play field sports like football.
Dia Mirza further added that she was fortunate enough to have been brought up in an environment where playing sports were encouraged since childhood. She said that for her, horse riding, swimming, tennis, kabbadi were all part of growing up. Her advice to those wanting to take up fitness is to take it one day at a day, to decide on doing it 'today'. She even added that she has challenged her writer husband to do 100 push-ups and 100 swats every day.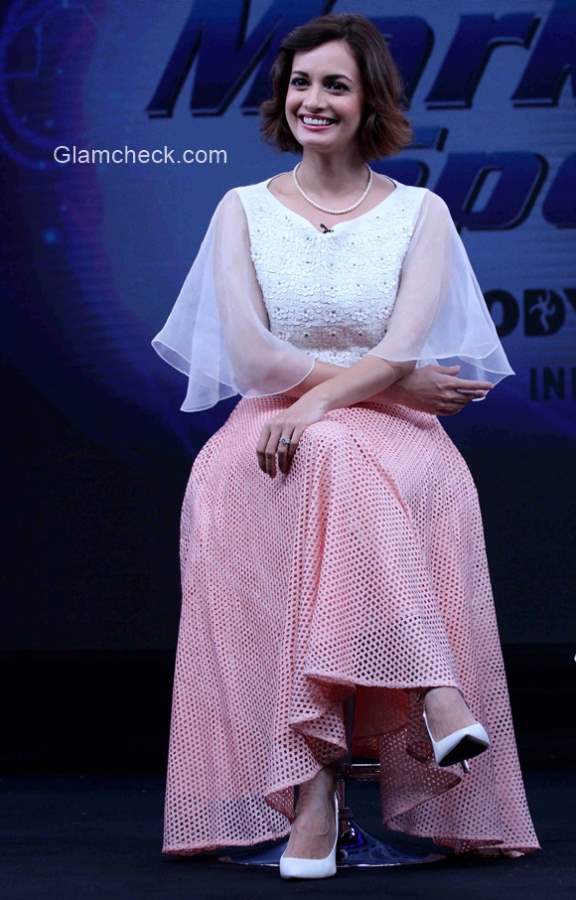 Dia Mirza 2015
Boxer Vijender Singh who has been roped in to create awareness amongst the youth brought in some fun and entertainment to the event as he danced away to the chartbuster songs of Ranbir Kapoor.
As for the celeb styles, Ranbir Kapoor wore his black suit with a pin striped shirt while Vijender Singh paired his jeans and red shirt with a classic grey bandhgala. The pretty Dia Mirza was a vision in an embellished sheer white top and peach skirt that was complimented by a strand of pearl necklace.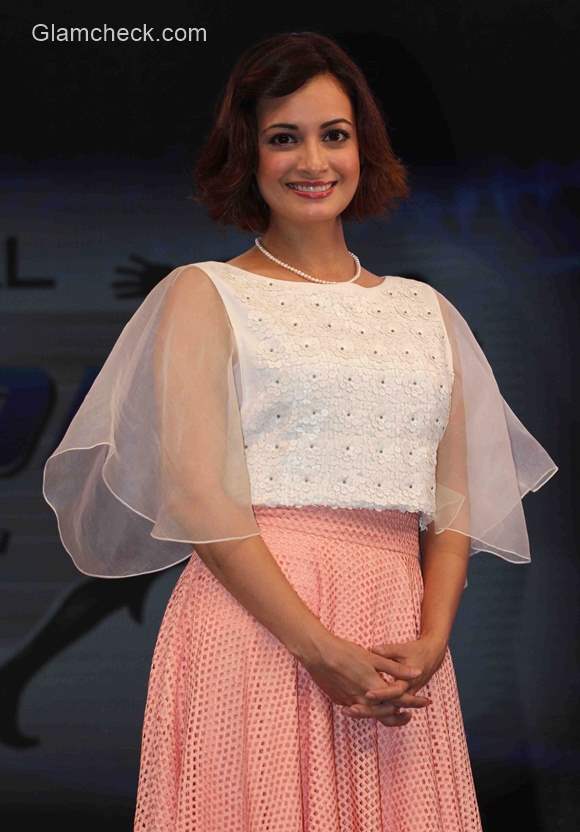 Dia Mirza at the launch of Fit India Movement
Solaris Images