Kolkata gave a warm welcome to Bollywood actors Ranbir Kapoor and Anushka Sharma on Friday, May 8th. The duo had come to promote their upcoming film 'Bombay Velvet' that also starred Karan Johar in a pivotal role.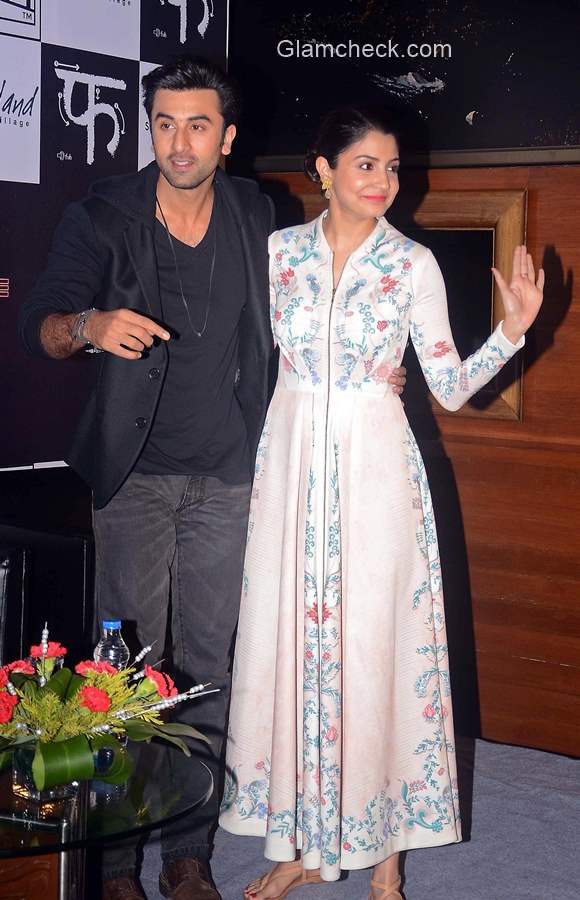 Ranbir Kapoor and Anushka Sharma in Kolkata for Bombay Velvet promotions
Answering to questions from the media, Ranbir spoke about his in role in the film as a street fighter, Johnny Balraj. He said Johnny was this boy who wanted to become a big shot in life, come what may and however. Even if the opportunities were not coming his way, he would snatch it, whether that'd be good or bad.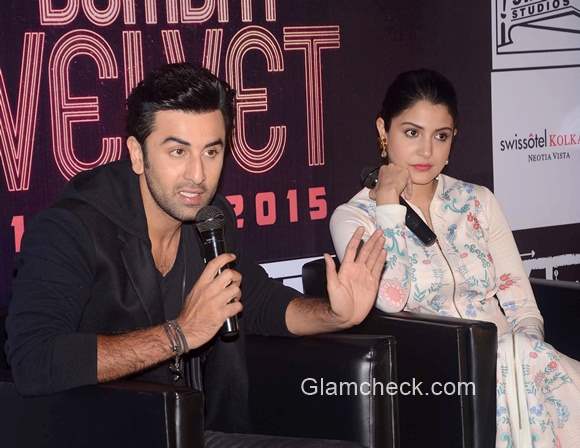 Ranbir Kapoor and Anushka Sharma Bombay Velvet promotions
Since Johnny was a streetfighter/boxer, Ranbir had done intensive training for 3-4 months under a skilled trainer from Africa to prepare for the role.
In the film, Johnny's love interest Rosie Noronha, a jazz singer was played by Anushka Sharma. If you ask her, playing a jazz singer did not come easy, the actress specifically took Jazz singing classes to portray Rosie's character as seamlessly and believably as possible.
The story of the film unfolded and also ended in a club 'Bombay Velvet'. Ranbir disclosed that they had wanted to call it 'Big Shot' but the film's directed Anurag Kashyap was in no doubt from the beginning that the film was a love story and therefore, should be called 'Bombay Velvet'.
Anurag was probably right all the way through. The chemistry between the two lead actors Anushka and Ranbir has been talked about and liked a lot. Off-screen too, they are said to share a warm friendship. They will also be working together in Karan Johar's next direction 'Ae Dil Hai Mushkil' alongside Aishwarya Rai Bachchan.
Take a look at the pictures from the Kolkata event. Don't they look great?
Talking about looks, we all know how fab Anushka's look has been throughout the film's promotions and Ranbir too has been impeccable in his style. So how did they fare at the Kolkata promotions? Let's check out.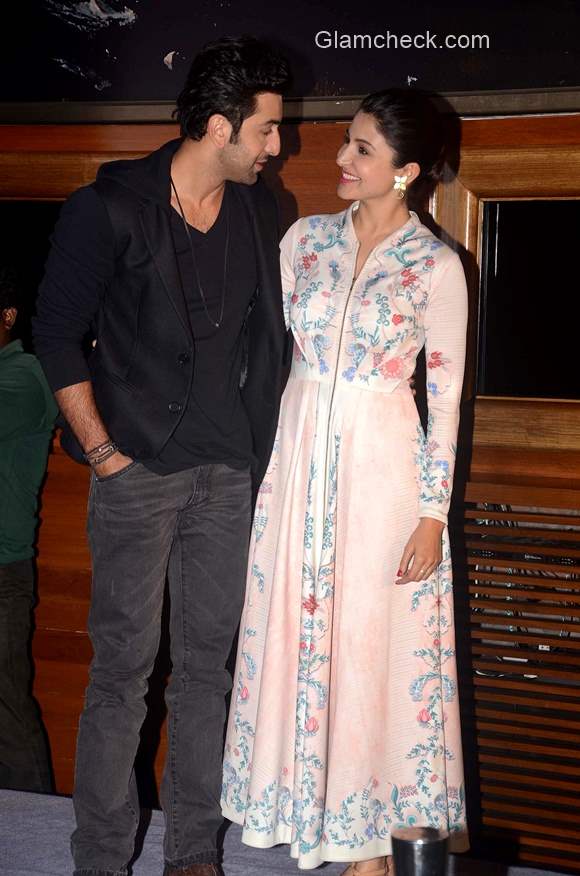 Ranbir Kapoor and Anushka Sharma in Bombay Velvet
For the event, Anuskha picked up a slightly ethnic dress by Kavita Bhartia that featured beautiful embroidery detailing. Loved the outfit, it had a soft feminine appeal to it that looked gorgeous on Anushka. Flat sandals, statement earrings and a neat up-do hairstyle completed the look. Anyone else digging the pink color of her lips? That was fab!
Ranbir Kapoor was seen in an all black(ish) look. The casual grey jeans and black tee were given a style makeover by the black hoodie blazer. Considering we've seen such jackets mostly on the stylish K-Pop stars, we're glad Ranbir picked this and did not go for the hoodies under blazer style (we're so over that!). It looked great on him.
Watch Ranbir and Anushka's romance in 'Bombay Velvet' on the big screens on May 15.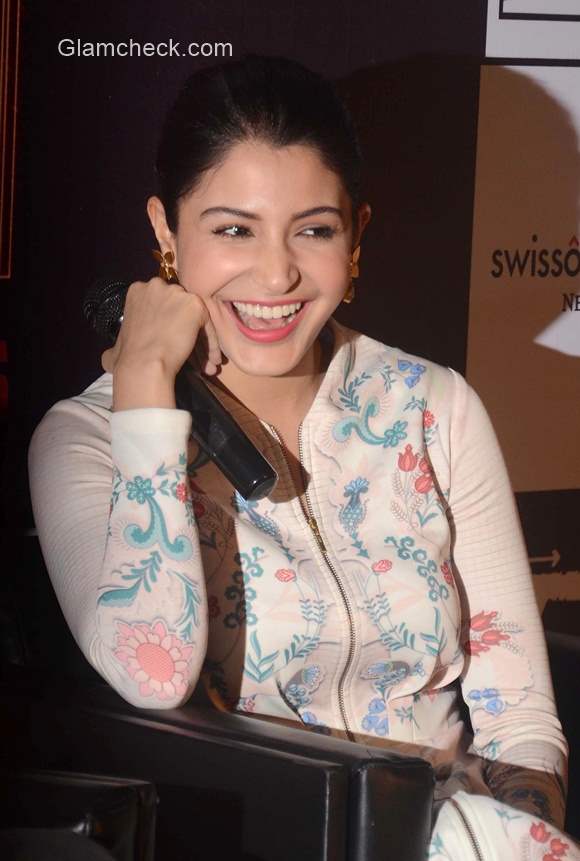 Anushka Sharma in Bombay Velvet
Solaris Images