The promotional campaign of Ariel India and Whirlpool's 'Share the Load' saw celebs Imran Khan and Mandira Bedi come together in Mumbai on May 9th to spread the message.
Mandira Bedi attended the event dressed in dark jeans and white shirt with a turquoise cardigan thrown in for effect. She looked fit and fab but we really wish she had ditched those wedge heels. Not only are they distracting but looked quite ill-fitted too.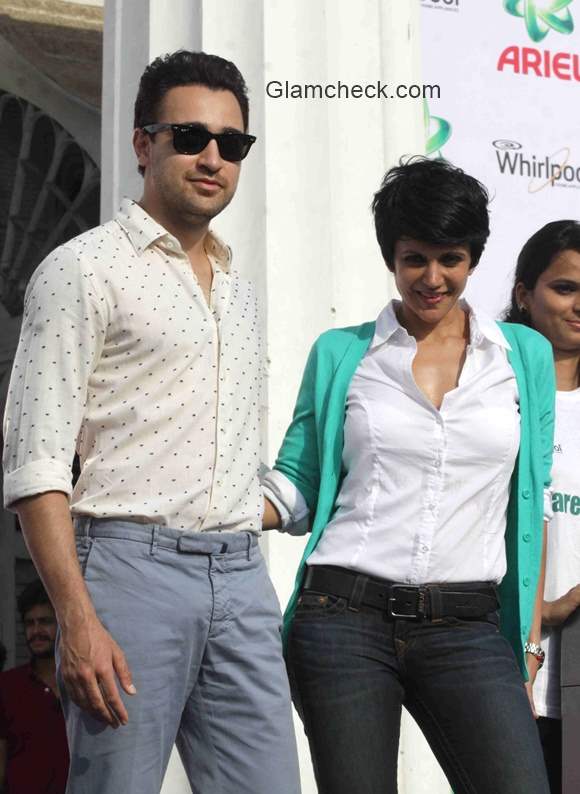 Imran Khan and Mandira Bedi at Ariel Share the Load event
Talking about Imran Khan, he is quite obviously one of our top favourite Bollywood men when it comes to proper dressing. Check out that polka dot shirt, it takes an innate sense of style for a man to carry it off like that. He kept the look simple and easy, with grey trousers, brown shoes and black sunglasses. Impeccable!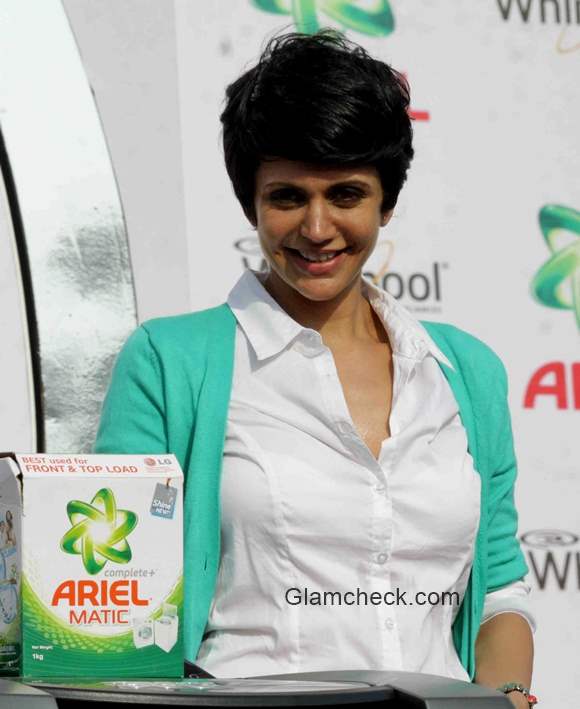 Mandira Bedi at Ariel Share the Load event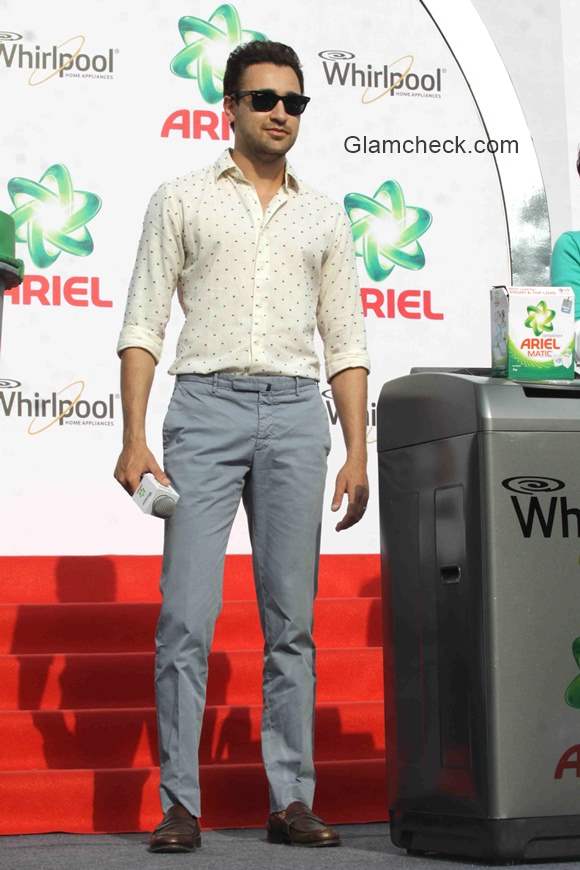 Imran Khan at Ariel Share the Load event
Speaking to the media, Imran told that 'share the load' campaign, as he personally believed, was about equality within the house. No marriage will succeed until you realize that both husband and wife are equal. When asked about how he and Avantika manage the household work, he answered that they are very particular about division of labour. Even in simple things like keeping the room clean, the home clean or simply cleaning up after eating food, they always share the load.
Ariel India's 'share the load' campaign has managed to garner much support and awareness across the country, thanks to the many celebs coming forward to support it.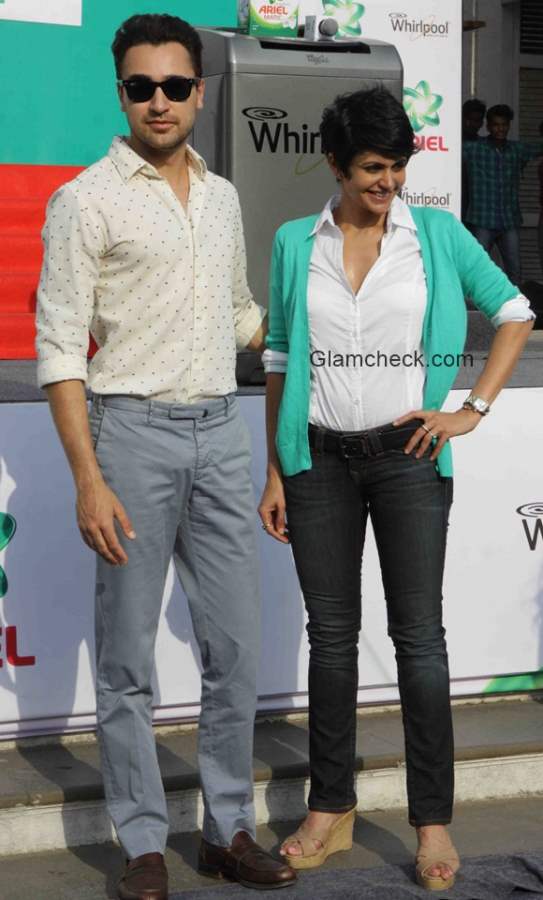 Imran and Mandira at Ariel Share the Load event
Solaris Images