Check out Priyanka Chopra's rocker chic travel style. She was spotted at Chhatrapati Shivaji International Airport, Mumbai on May 14th after her visit to NYC. If you're one of those who have been keenly following her travel looks, you'll easily see that she gravitate more towards such edgy rockstar clothes. Try comparing this with her travel look here and here. We do have to agree, she looks damn good. After all she has a rockstar attitude!

Celeb Travel look – Priyanka Chopra 2015
We love how her bright red lips complimented the grey(s) and blue of her ensemble. The dark sunglasses looked good against the black biker jacket. We like it!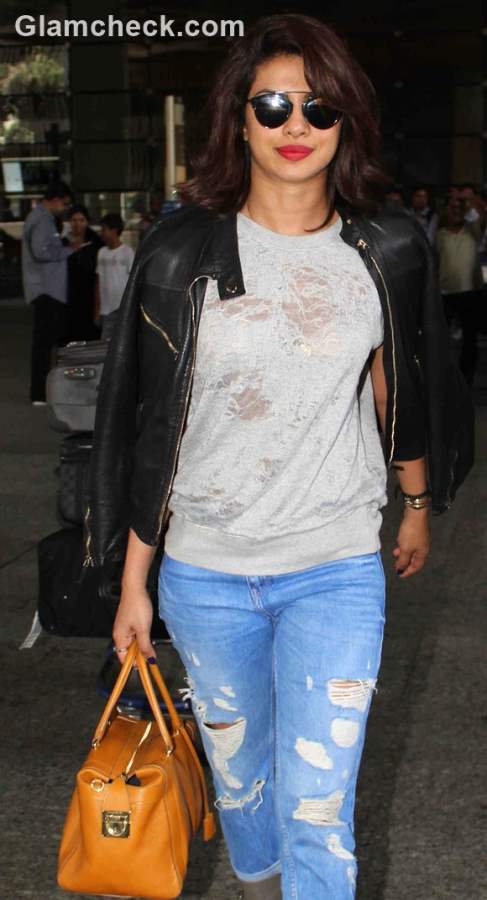 Celeb Travel look – Priyanka Chopra at Mumbai Airport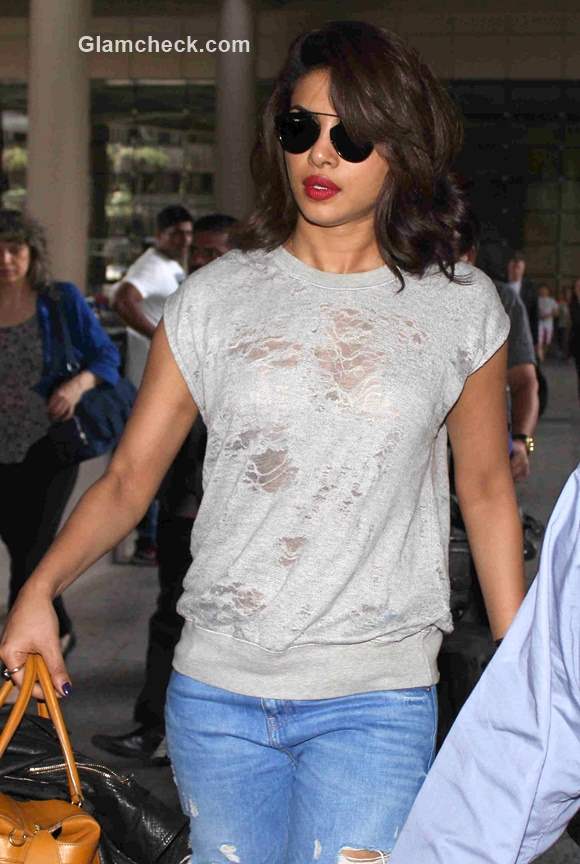 Priyanka Chopra 2015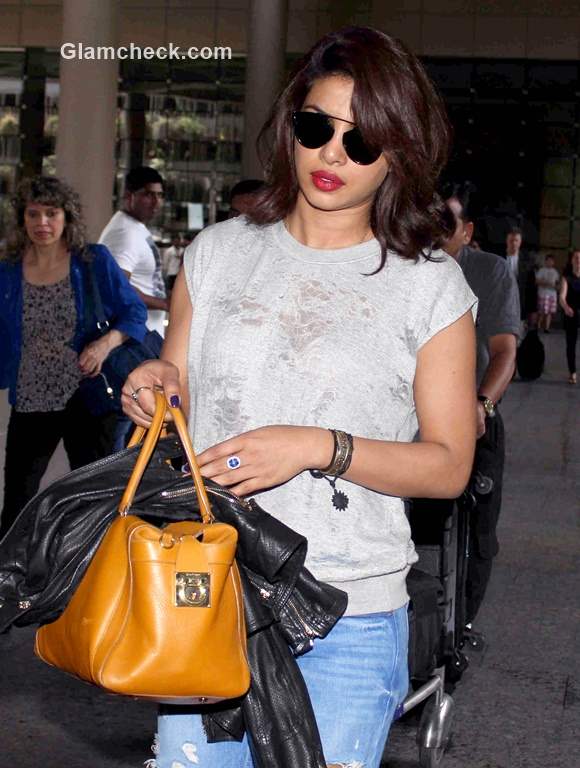 Priyanka Chopra Travel Style
Solaris Images