Popular Indian actor R Madhavan turned 45 last Monday i.e June 01st, 2015. With his latest film 'Tanu Weds Manu Returns' having achieved a huge box office success, his birthday celebration was bound to be extra special. Turns out, we were not wrong.
The actor began the day with a visit to the temple. He then shared a selfie on twitter for his many fans who flooded his account with Birthday wishes. And later, he threw a big party to celebrate his birthday and the success of Tanu Weds Manu Returns.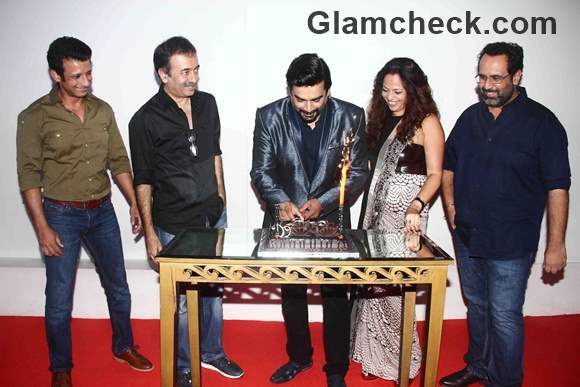 R Madhavan celebrates his birthday in Mumbai
As anticipatedm the bash was attended by several Bollywood celebs including Kangana Ranaut, Bipasha Basu and designer Rocky S. Madhavan cut his birthday cake with his wife Sarita besides him. Also present were filmmaker Rajkumar Hirani and his 'Three Idiots' co-star Sharman Joshi.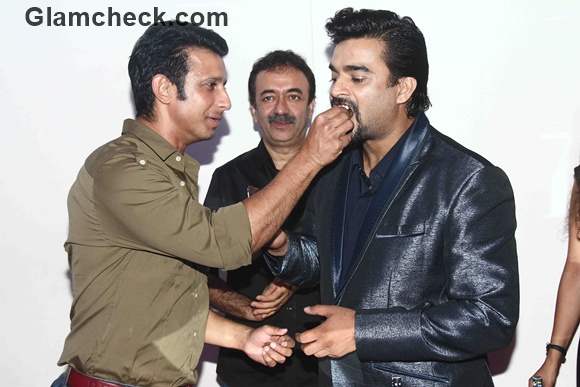 R Madhavan celebrates his birthday
Madhavan said that every time he has a quiet Birthday but this time he decided to throw a party for his family and friends as a thank you note for their love and support.
Speaking of his age, he told the media that he was not scared of age at all, that he embraces it and never tries to hide it. As he puts it, one hides his age only when he is insecure.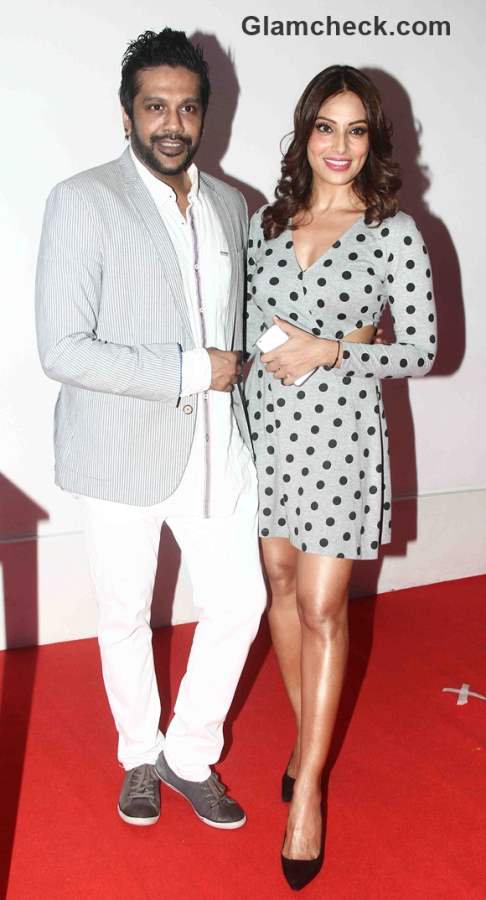 Fashion designer Rocky S and Bollywood actor Bipasha Basu
For Madhavan, the best birthday gift was getting to spend time with his family amidst warm hugs. His son who is now 9 yrs old had made him a cute greeting card with a special birthday message. The actor said that beautiful moments like these make him feel loved and just melts his heart. He quipped that his son sure knows how to win his heart.
Madhavan who has often been described as one of the few successful actors with pan-India appeal is also a writer, producer and TV host. He has appeared in no less than seven regional films and has achieved a big fan following even in Bollywood.
R Madhavan birthday Celebration
Solaris Images