Bollywood actor and brand ambassador of Philips India, Arjun Kapoor launched the company's new body grooming series for the metro-sexual Indian men during an event held in New Delhi on June 17. The series build around the idea of DIY styling has been entitled 'Philips Bodygroom series 1000' and includes electronic devices for trimming, shaving and grooming. The products have been designed to suit Indian male skin and address any grooming concerns a man may have.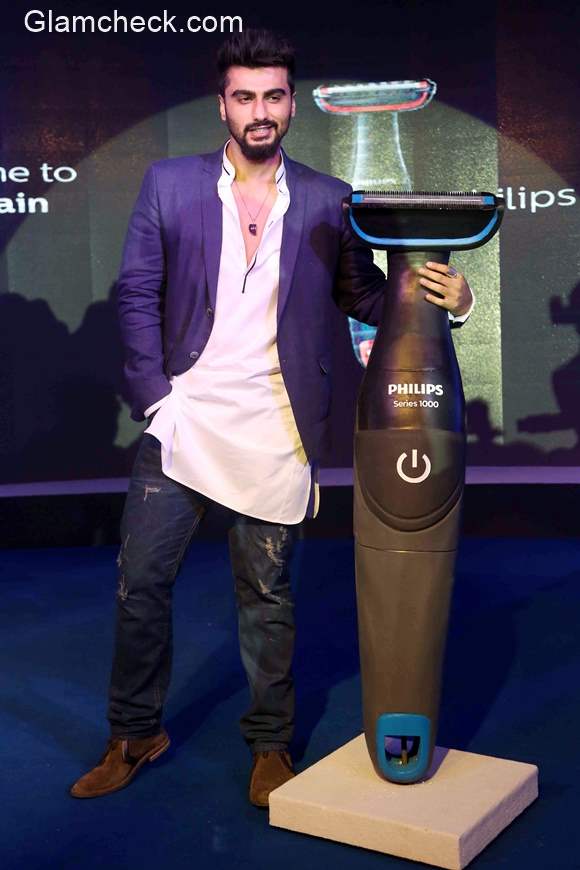 Arjun Kapoor launches the latest Philips Body Groom series 1000
Arjun Kapoor, as he interacted with the media, told them that he chose to endorse the Philips body groomers because he himself could relate to the products. He added that Indian men have become open to experimentation with new looks and styles. Grooming being important in helping enhance one's personality and self confidence, Arjun disclosed that he liked to change his looks every now and then. But to be able to pull off any look, confidence is a must and the new Philips range has made it easier for him to work it out to his advantage.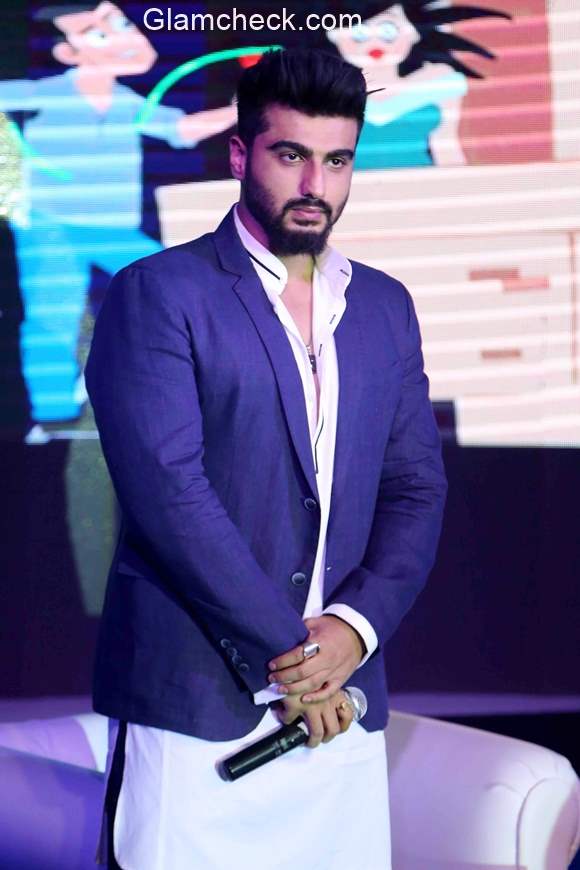 Arjun Kapoor 2015
It has been said that these products are ergonomically designed as water and shower resistant and are available in a variety of colors. The compact tools feature bidirectional trimmer that provide trim as close as 0.5mm. They come also with a unique skin protector especially targeted for sensitive skin areas that will help get rid of body hair smoothly, in a pain-free and skin friendly manner.
The battery operated Philips grooming range has been priced between Rs. 1,295 and Rs 1,495.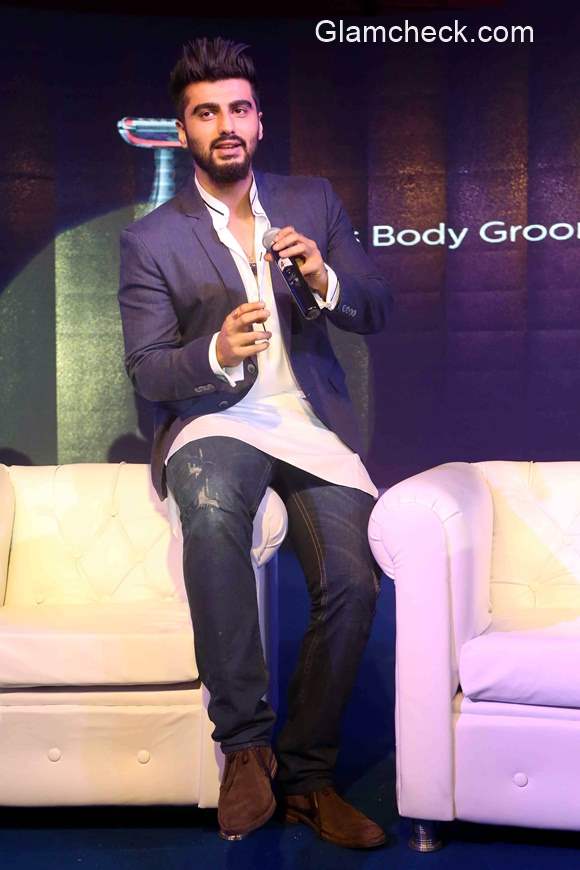 Arjun Kapoor launches Philips Body Groom series 1000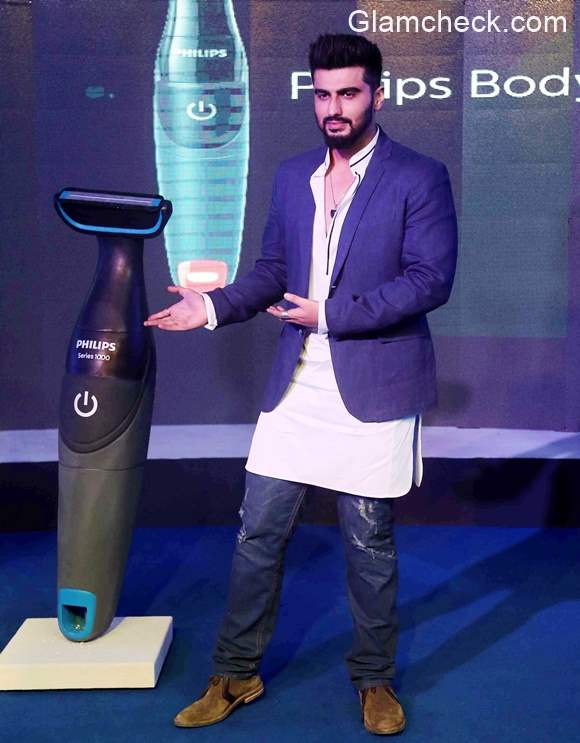 Arjun Kapoor for Philips Body Groom series 1000
Solaris Images