The 14th edition of India's largest and one of Asia's best jewellery platforms – the Glamour 2015 Jewellery exhibition was unveiled in Mumbai city on July 10th. Adding further glitz to the already glamorous event was Bollywood actress Shraddha Kapoor who inaugurated the exhibition.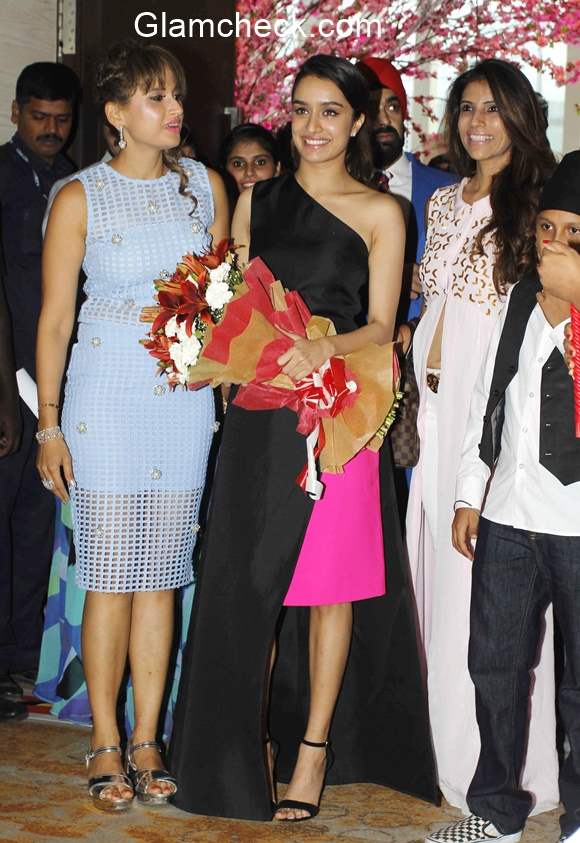 Shraddha Kapoor inaugurates the Glamour 2015 Jewellery Exhibition
Shraddha was dressed in a black and pink Osman dress that she accessorized with a pair of delicate earrings and black ankle strap heels. A light make-up and fuss-free ponytail completed her look. Even though it was a jewellery event, the actress decided to stay true to her love for clean minimalistic fashion. No complains there, she looked lovely!
The Glamour 2015 would be a three day affair, from July 10th to 12th at the Sahara Star hotel in Mumbai's Vile Parle. It will bring leading jewellery brands under one platform to showcase their most exquisite range of jewelleries, right from wedding, cocktail and costume to contemporary.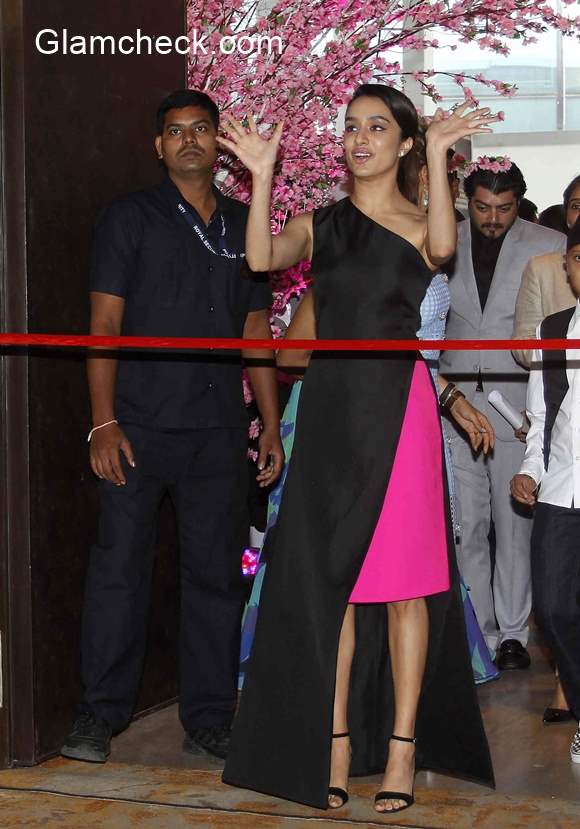 Shraddha Kapoor inaugurates Glamour 2015 Jewellery Exhibition
Bulbeer Gandhi, Event Director for Glamour 2015 said that since its inception, the annual jewellery event has received immense response. This year, they were looking forward to take the notch higher up by including a wider range famed jewellery houses from across the length and breadth of the country.
Through the event, customers will get a glimpse into some of the finest jewellery designs while the jewellery brands would have an opportunity to gauge the expectations of their consumers. High on innovation, creativity and finesse, the exhibition will also be home to some of the quirkiest and artistic avant garde jewellery designs.
Solaris Images