The special screening of Kabir Khan's latest film 'Phantom' was held in Mumbai on Saturday, August 22nd. We saw the two lead actors Katrina Kaif and Saif Ali Khan attend the screening with their respective beaus (but of course!). Check out the pictures below.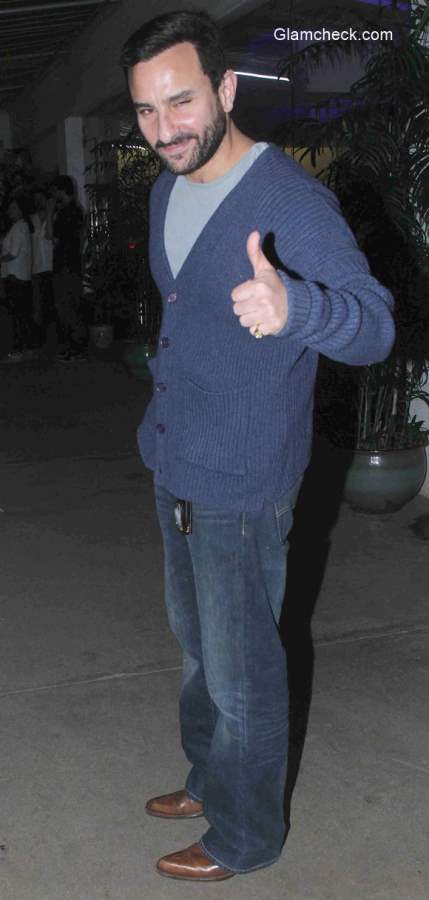 Saif Ali Khan 2015
Mr. Saif Ali Khan kept warm by throwing a cardigan over his casual jeans and t-shirt.
His wife, Kareena Kapoor Khan managed to look absolutely gorgeous even in her off-duty avatar. She wore a white Wildfox sweatshirt with blue jeans and slip-ons. Can Kareena ever disappoint us, nope!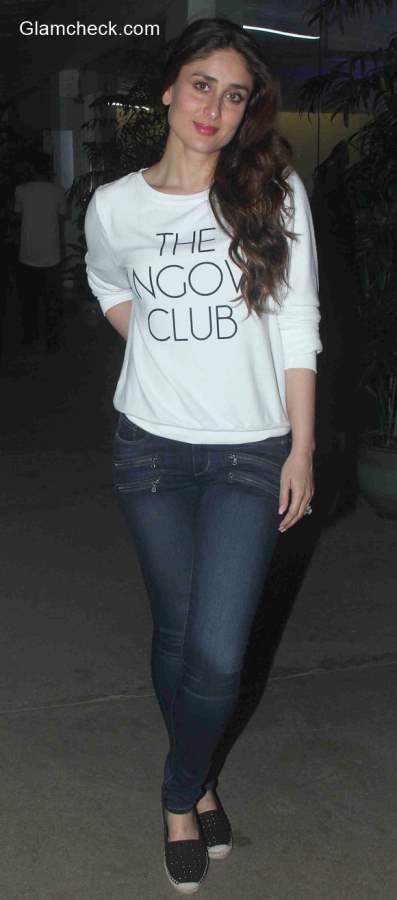 Kareena Kapoor 2015
Phantom heroine Katrina's de-glam look consisted of jeans, a blue sleeveless blouse and sporty sneakers. For make-up, it was au natural.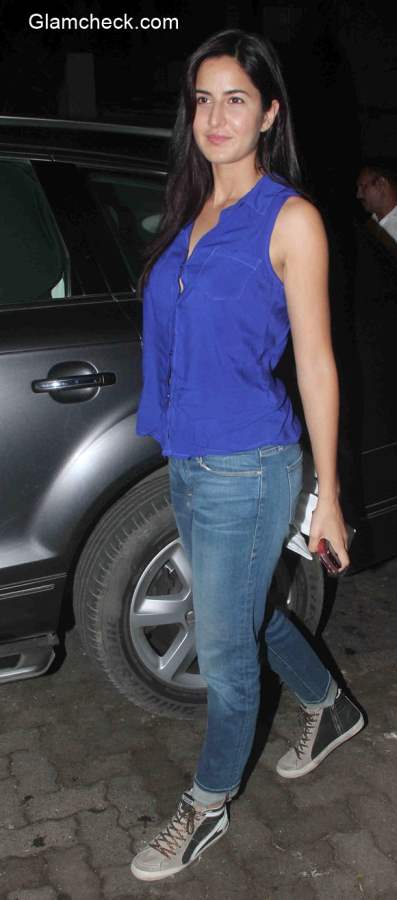 Katrina Kaif 2015
Her boyfriend, Ranbir Kapoor was seen keeping it effortlessly cool in hooded sweatshirt, jeans and sneakers. 'Phantom' is scheduled for a nationwide release on 28th August, 2015.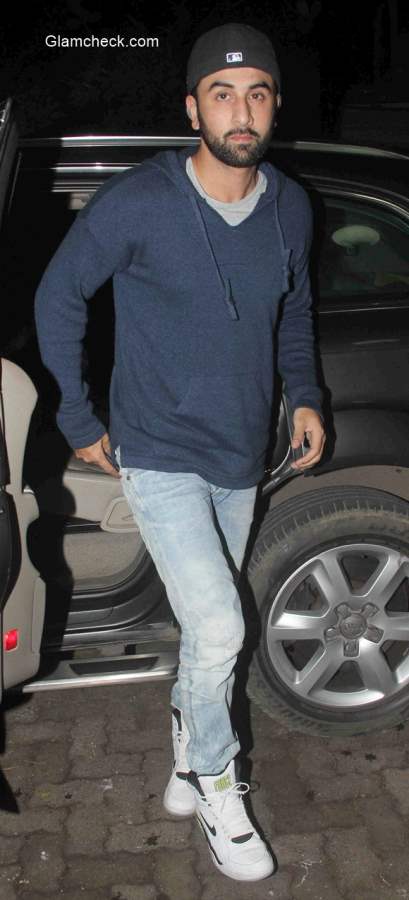 Ranbir Kapoor 2015
Solaris Images