The high fashion extravaganza held every year in Mumbai, the Lakmé Fashion Week Winter/Festive 2015 has begun starting August 25th and opening the week with a gala show was none other than ace veteran designers Abu Jani and Sandeep Khosla. Their collection was titled 'Jawani Janeman', an ode to the 1980s Bollywood number Jawani Janeman from film Namak Halaal.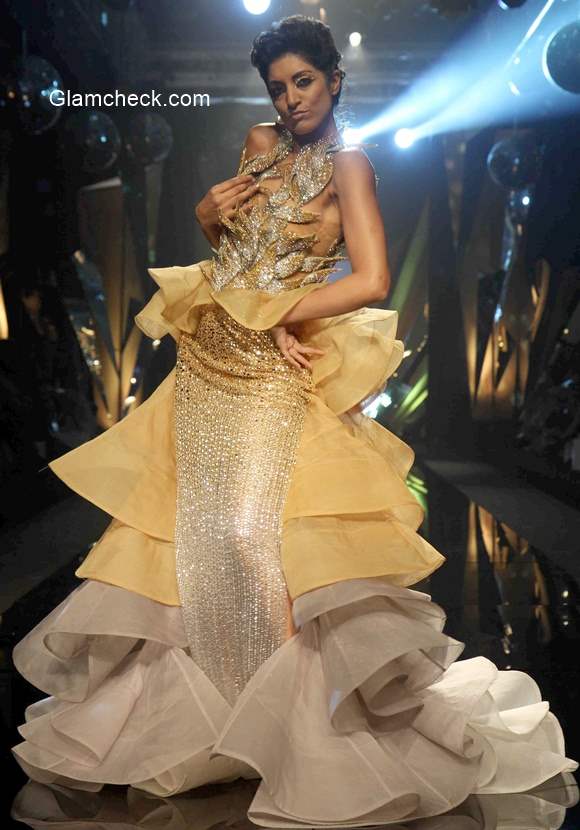 Abu Jani and Sandeep Khosla present Jawani Janeman at LFW Winter Festive 2015
Many will remember the iconic shimmery gold body suit that Parveen Babi wore in the song; Abu Jani was part of the creative process when Xerxes Bhathena designed the particular outfit. Years later, the designer duo Abu Jani & Sandeep Ghosla have decided to use the particular look as an inspiration and the resulting collection is what viewers were treated to during the ongoing Lakme Fashion Week Winter/Festive 2015.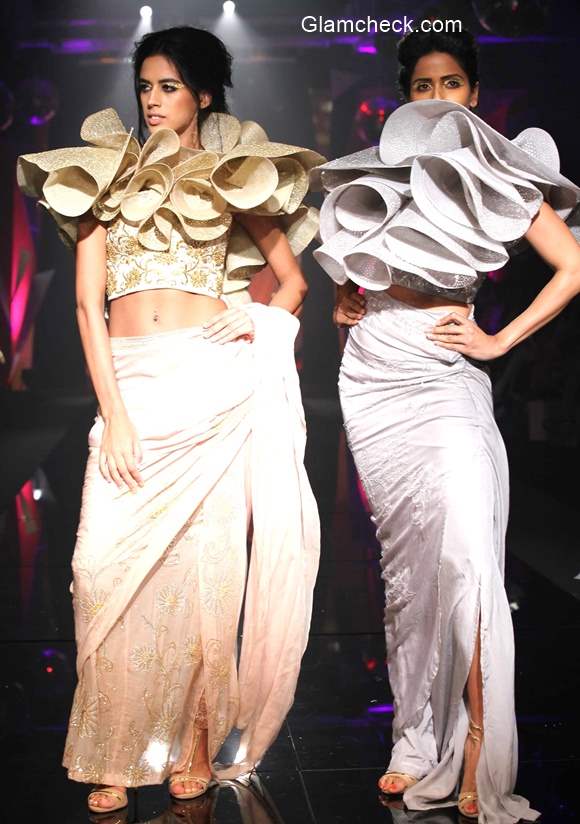 Abu Jani and Sandeep Khosla Jawani Janeman at LFW Winter Festive 2015
Paying a tribute to the fashion of the 70s and 80s era, the range was doused with disco, drama and high energy. Abu Jani and Sandeep Ghosla, Known as the masters of re-invention, have used time-honoured mirror-works, chikankari and zardozi to come up with an extravagant, regal and contemporary festive wears. Said the designers, the special collection was a fresh and exciting take on fashion that re-created the traditional styles to suit the youthful, modern day divas and their free, harmonious spirit.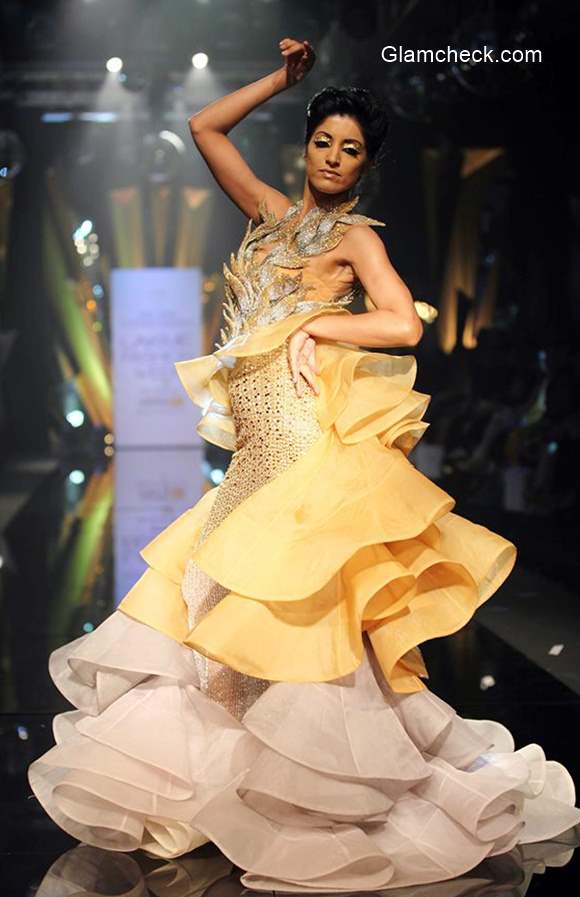 Abu Jani and Sandeep Khosla at LFW Winter Festive 2015
The color theme was kept beige and white with abundant use of gold and hints of pastels combined with rich resham embroidery along with sequin works. The silhouette was interestingly, kept more youthful and sexier than what one usually finds in the designer duo's work. As for the music that filled the air, it was Jawani Janeman and Donna Summer mixed with Funky Town (but of course!). And quite thoughtfully, the collection being retro themed, they decided to bring back some their favourite and famous models like Jesse Randhawa. Such a treat to see her back on the ramp!
Lakmé Fashion Week also celebrated its 15th anniversary this season at Hotel Palladium, Mumbai.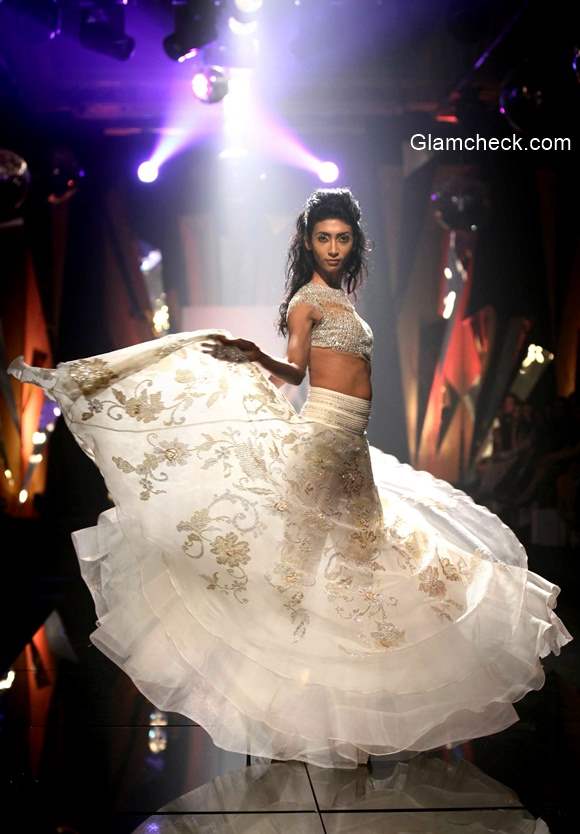 Abu Jani and Sandeep Khosla LFW Winter Festive 2015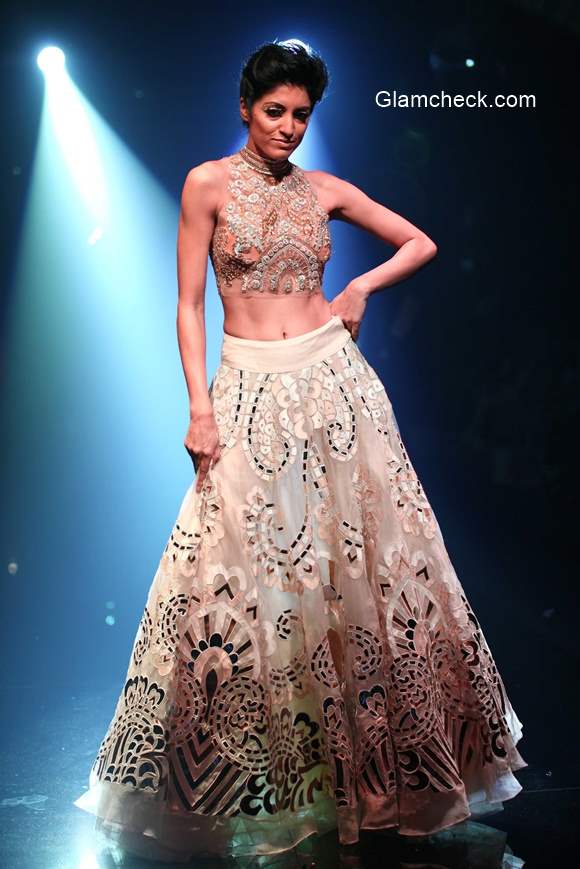 LFW Winter Festive 2015 Abu Jani and Sandeep Khosla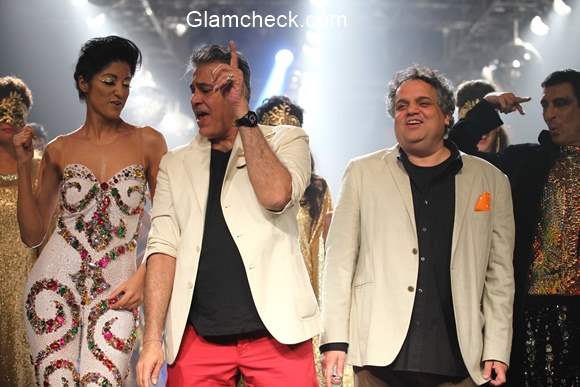 LFW Winter Festive 2015 Abu Jani Sandeep Khosla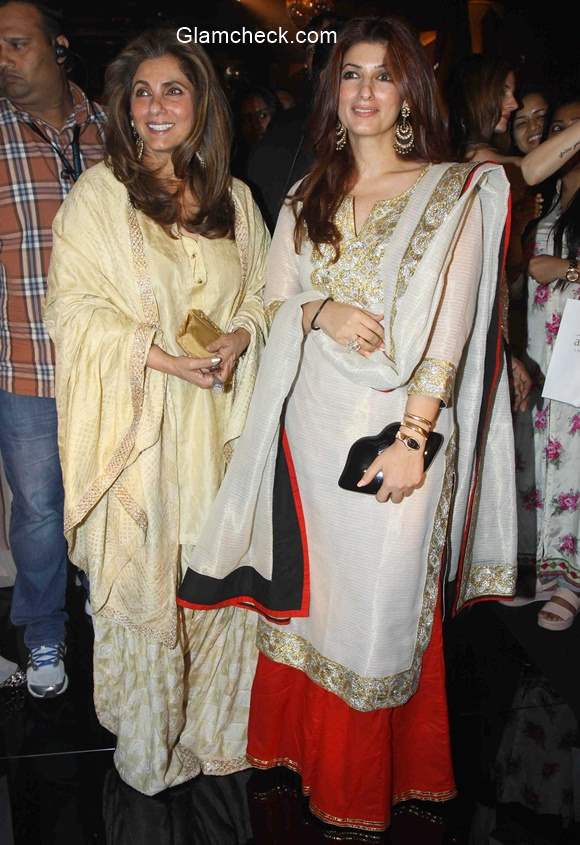 Dimple Kapadia along with her daughter Twinkle Khanna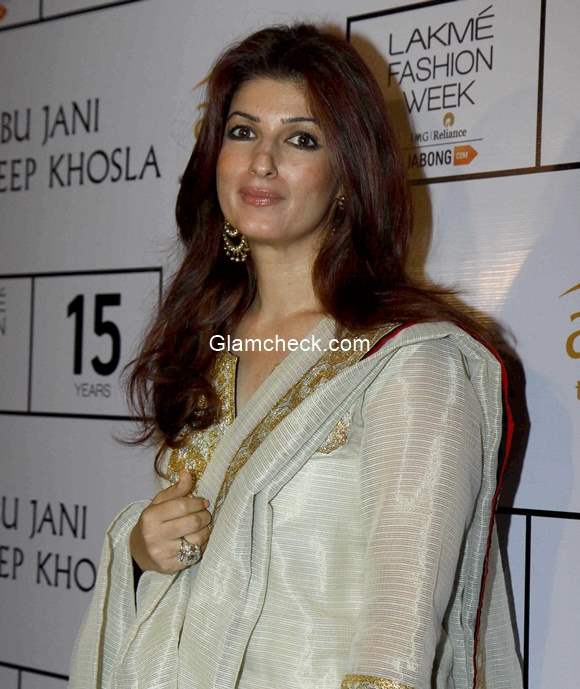 Twinkle Khanna 2015
Solaris Images