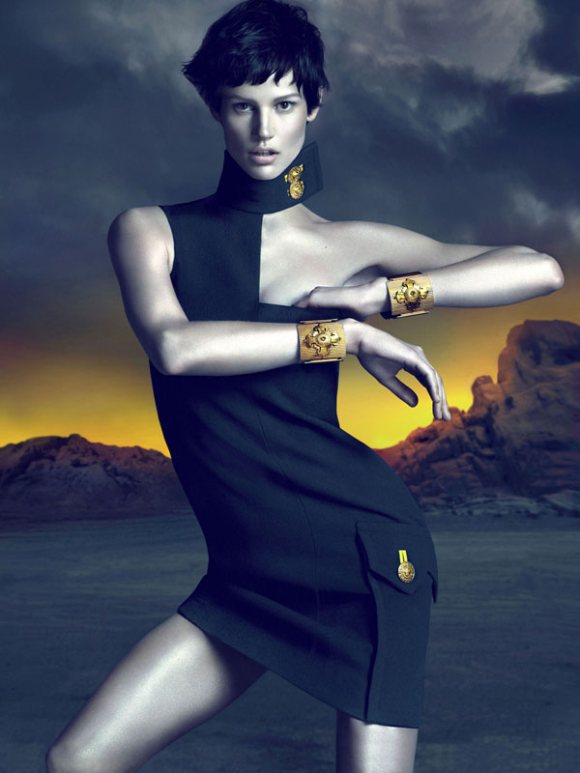 Elegance, luxury and class that's what describes Versace Fall 2011 campaign. Photographed by Mert & Marcus, the twelve pages advertisement stars Saskia de Brauw donning the labels black, purple and white ensembles detailed with gold and accessorized with gold jewelry and handbags in the studio setting 'Fire & Ice'.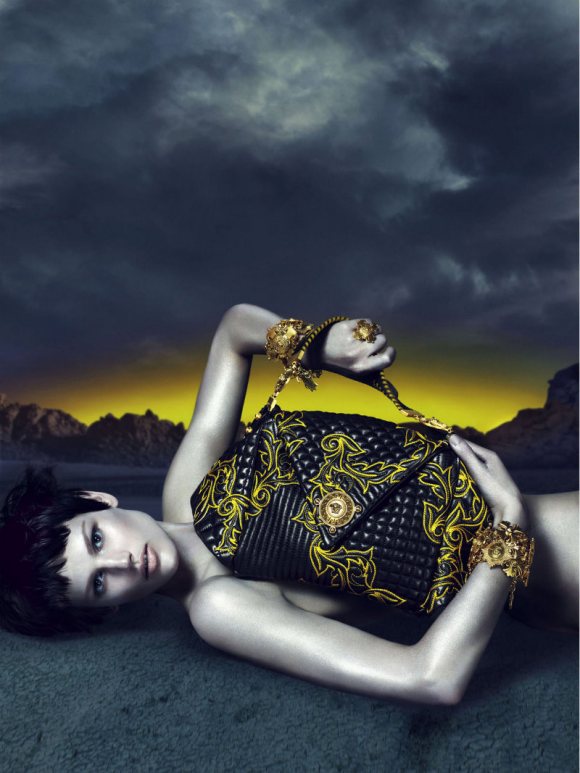 Model holds Versace black leather handbag detailed with gold embroidery and trims.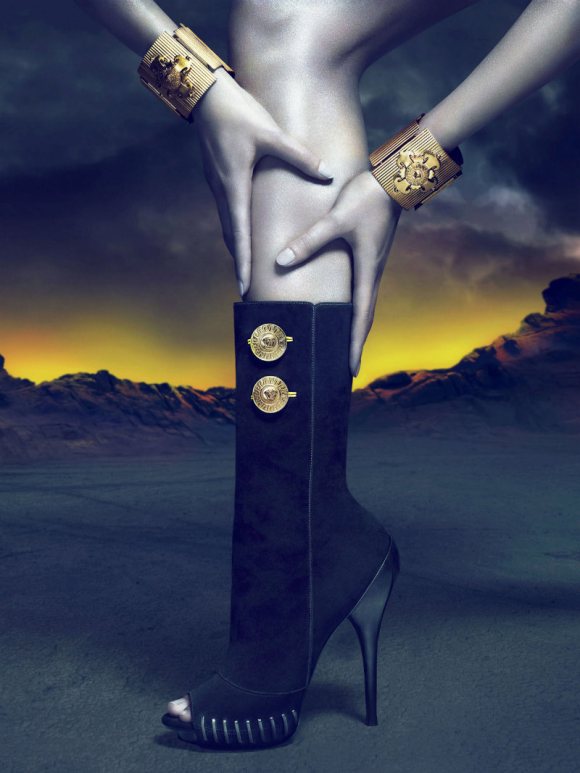 Versace calf-length boots with gold metal button detailing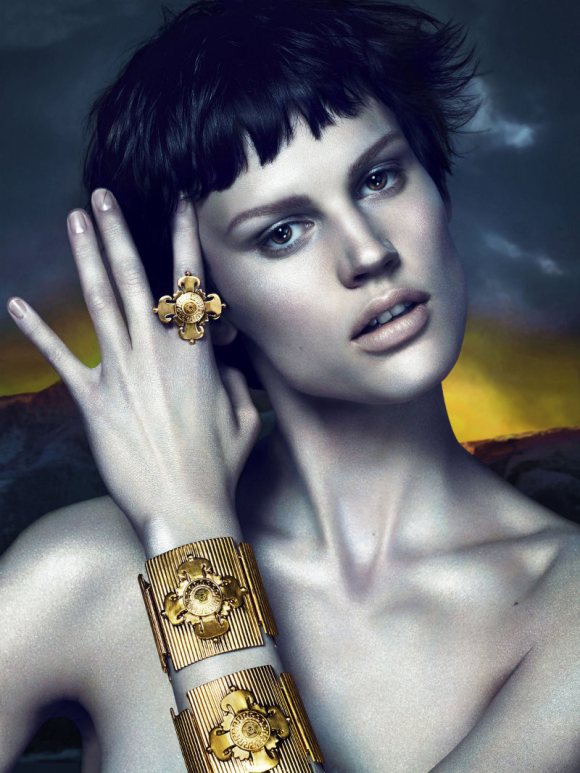 Saskia de Brauw wearing Gold jewelry by Versace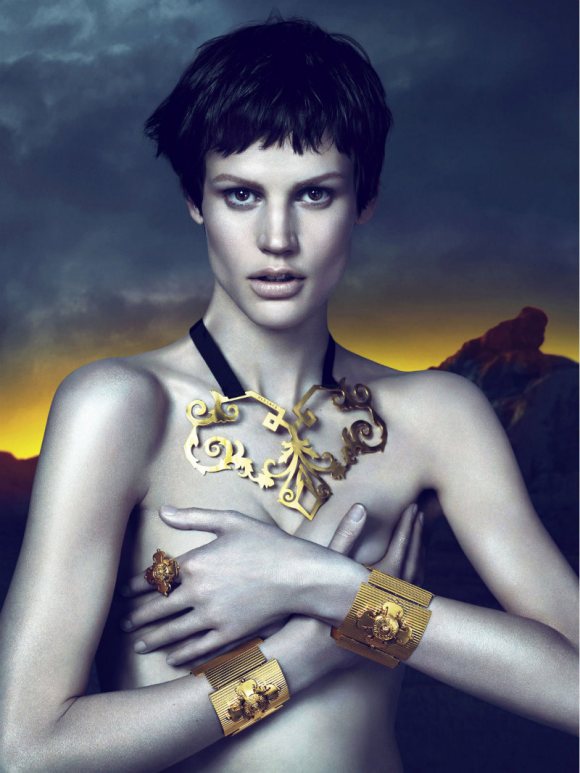 Versace Fall 2011 Campaign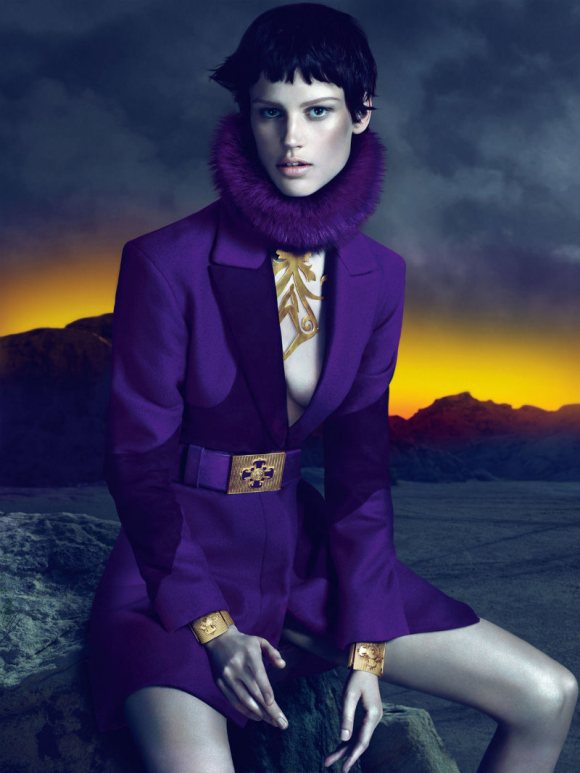 Versace Purple blazer accessorized with gold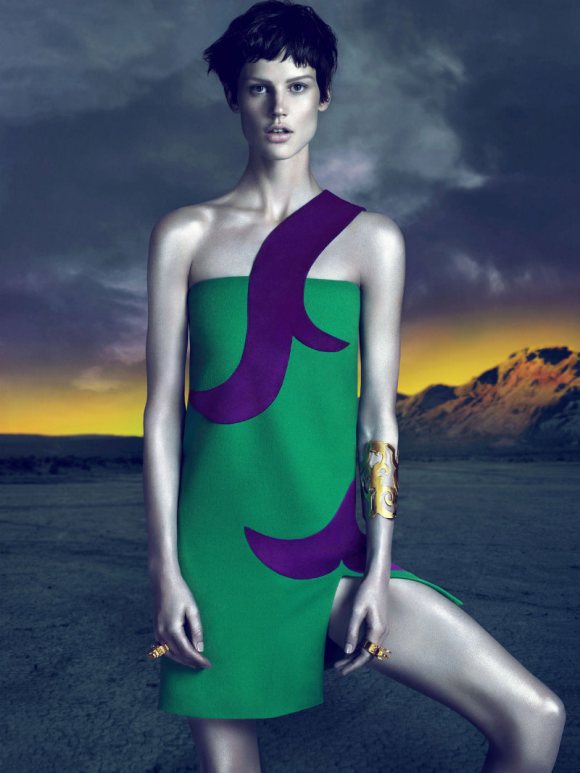 Versace Fall 2011 Campaign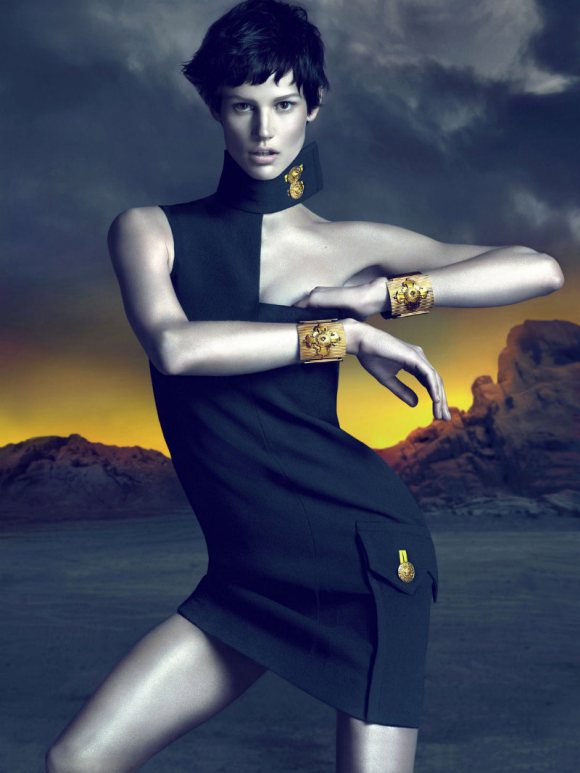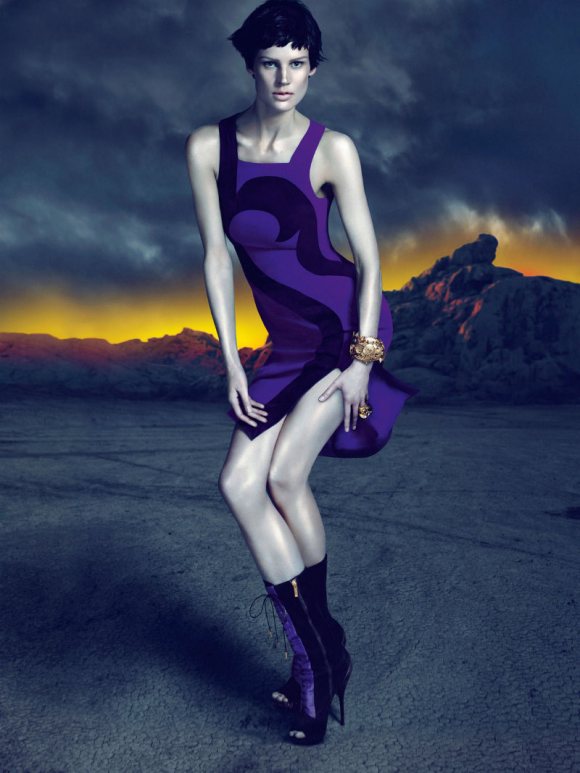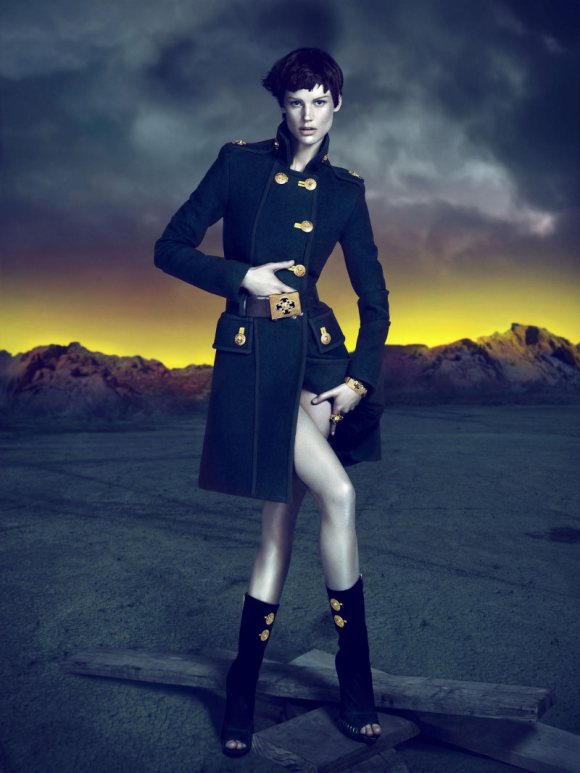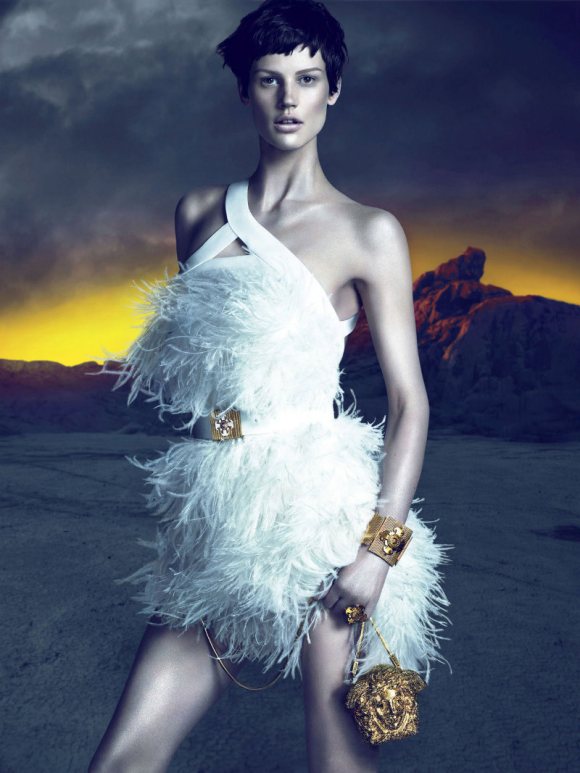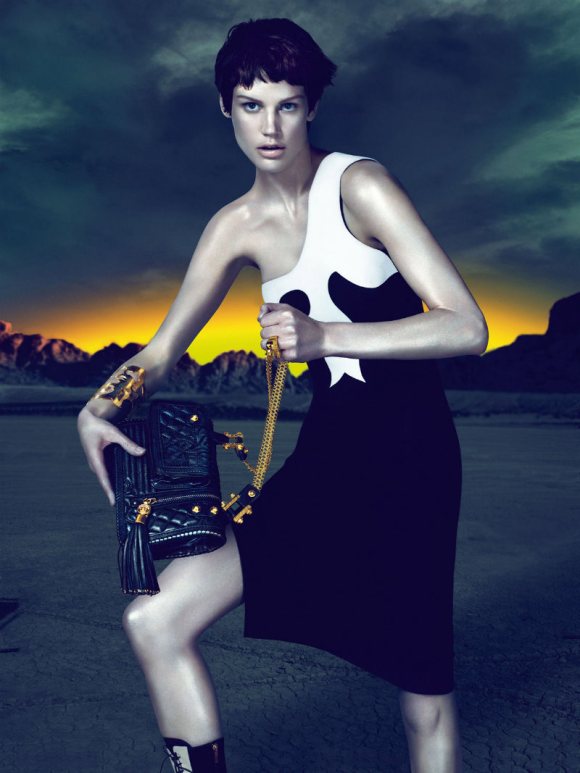 Model poses in Versace black & white dress and holds a black handbag with golden straps.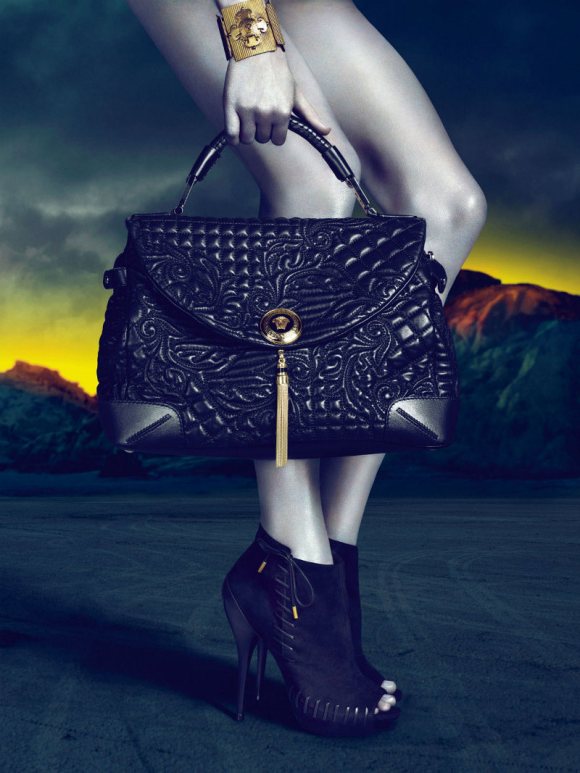 Versace Fall 2011 Campaign