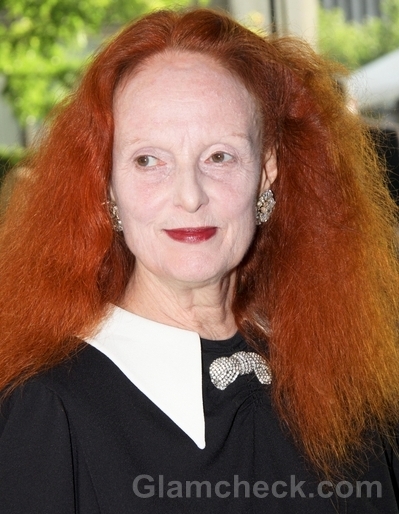 Word is out that Grace Coddington, creative director for Vogue, has sold her memoirs to Random House for $1.2 million. After Coddington lost Jay Fieldon, her co-author on this project, last year it was speculated that perhaps the book would not happen. However, the sale to Random proves that all is well.
This is a highly anticipated book that promises to be quite exciting as there are sure to be details about Anna, the time Coddington quit British Vogue, and perhaps even some stories about her modeling days.
There have been rumors that Fieldon will be replaced by Michael Roberts, Vogue writer. Fieldon is reported to have saved the earliest draft of the manuscript from a fire that ruined his home.
Now that Coddington's work is closer to being published, we're sure that it's going to beat Anna Wintour's memoirs right off the shelves.
Image: P R Photos