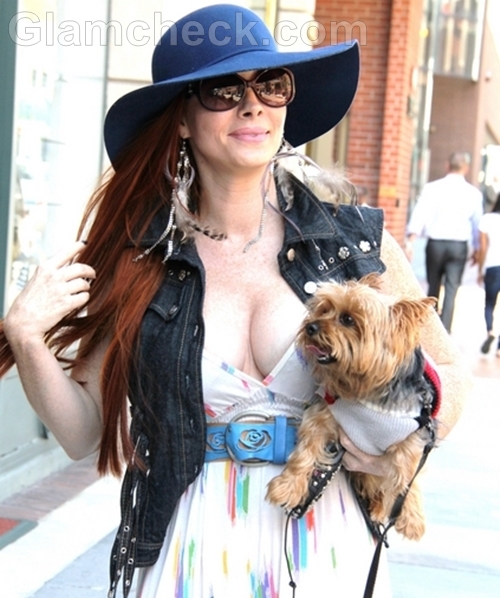 Phoebe Price was spotted walking her dog in Beverly Hills recently looking very bohemian.
She wore a long, white color printed maxi dress with an empire waistline highlighted by a blue belt. She looked comfortable yet chic in the dress and wore a dark blue denim vest over the dress with a matching hat that made the look fancy!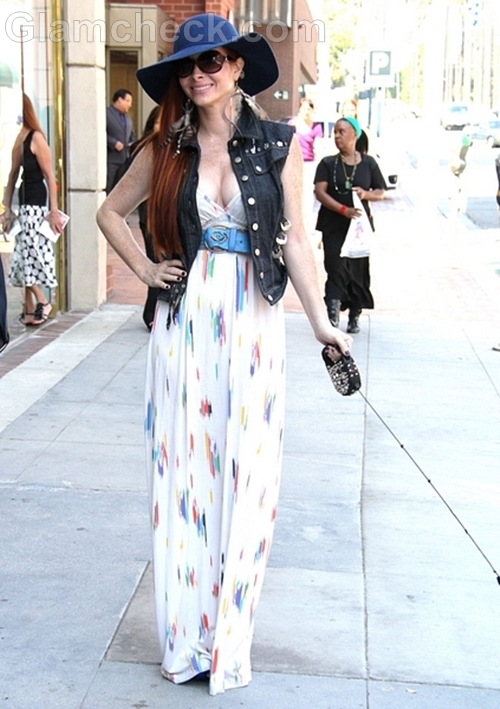 The cleavage revealing dress worked well for fashionable casual dressing. She took the bohemian look to perfection with big feathered ear hoops that glamorized the ensemble and made it funky.
Her bright orange, straight mane was tamed on one side and her makeup was very minimal.
The American actress looked very chilled out while walking her dog and in the sun with a pair of big sunglasses and a hat.
Get the Look
The ever fashionable maxi dress flatters most body shapes and is easily carried off. There are varieties of maxi dresses for everyone in every price range!
To perfect this look opt for flowy materials like chiffons and silks in colors that suit you. Add a little glamor by highlighting with a belt and wearing sexy strappy footwear.  
Image: P R Photos