Enhance you Navratri Dandiya Night get-up with this beautiful hairstyle. It's simple, do-able & so colorful. To make the lovely Parandi Hairstyle, we will first create a fun hair accessory which I call the pom-pom hair tie and then braid it to create the final look. Watch the video tutorial & find pictures below.
VIDEO
Hope you like the hairstyle & found the tutorial easy & fun. SUBSCRIBE the channel for more Videos.
Wishing you all Shubh Navratri!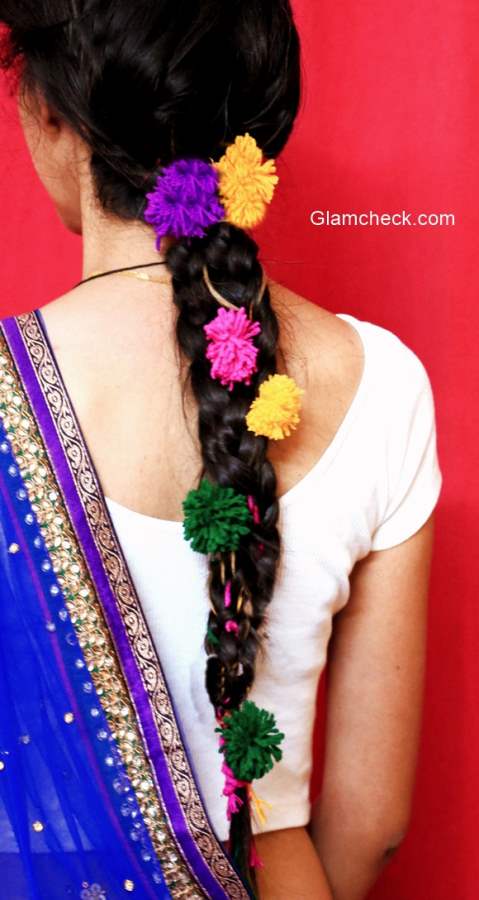 Indian Parandi Hairstyle Hair Accessory DIY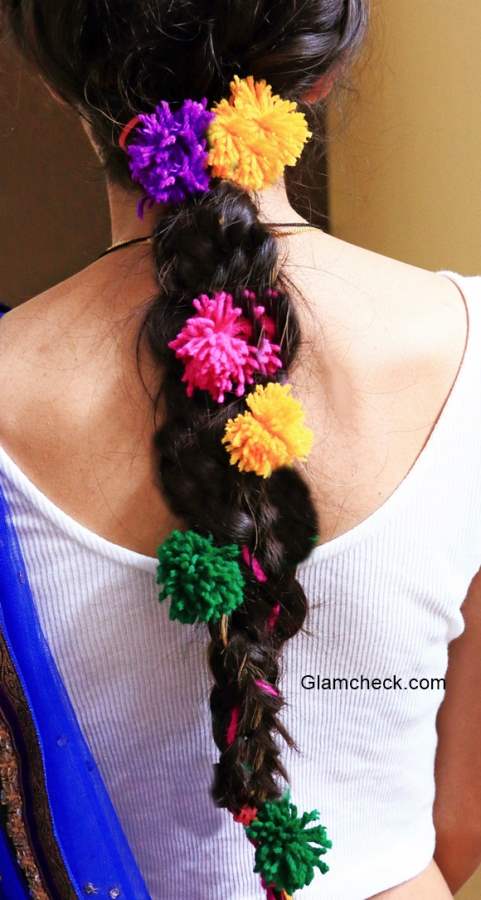 Parandi Hairstyle
Pom Pom Hair Accessory DIY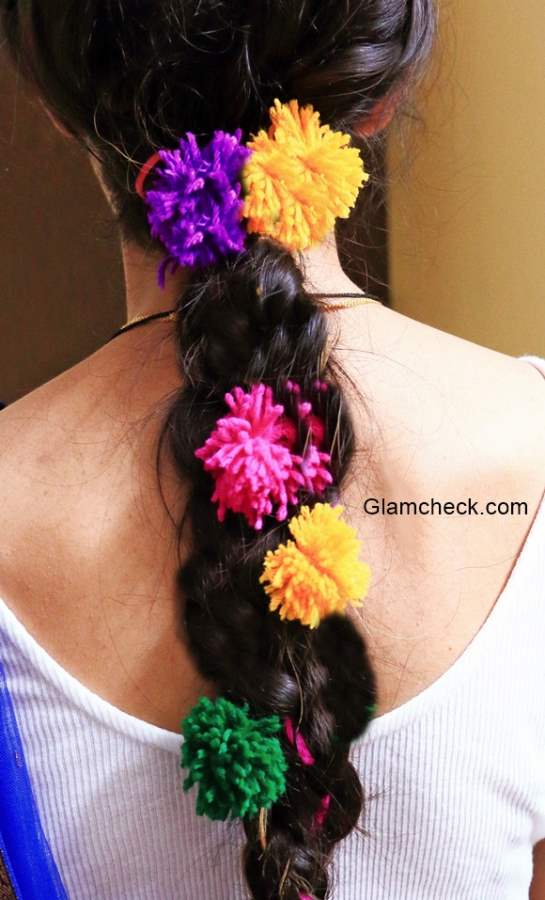 Hair Accessory DIY
Dandiya Dance Night – Clothes, Makeup and Hairstyle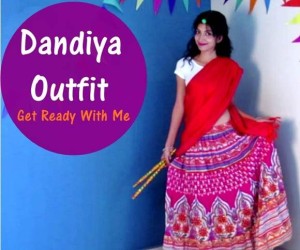 Dandiya Night Outfit Ideas , Hairstyle & Makeup. Hello everyone, today I welcome you all as I get ready for a Dandiya Night.
Durga Puja Traditional Bengali Look – Indian Youtuber
Durga Puja is here, and to help you celebrate the auspicious occasion with élan, I will show you how to emulate the traditional Bengali look. You can sport this look on Vijaya Dashami's Sindur Khela played on the last day of Durga Puja.