We do wish Bollywood celebs would wear traditional outfits more often, especially the elegant sari. So when we spotted Ayesha Takia at the launch of reality music show Sur Kshetra of Colors in association with Sahara One in Mumbai, India on August 30, our hearts were gladdened and our style senses sharpened.
Her look
Traditional with a touch of modern
What she wore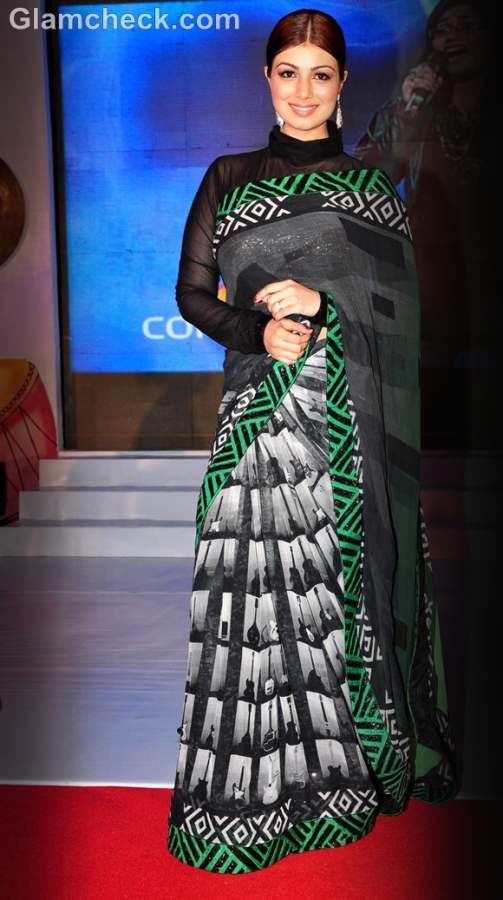 Well, obviously we're gushing because she wore a sari, but her look is definitely unique. She wrapped her curves in a mainly black sari with geometric patterns in green and white across the pleats and on the border. The abstract designs created a stunning visual aesthetic that was both contemporary and classic. We're also in love with her blouse – black with sheer full sleeves and a turtle-neck. Not a neckline that a lot of women can pull off but Ayesha sports it with aplomb. She accessorized with gold dangle earrings.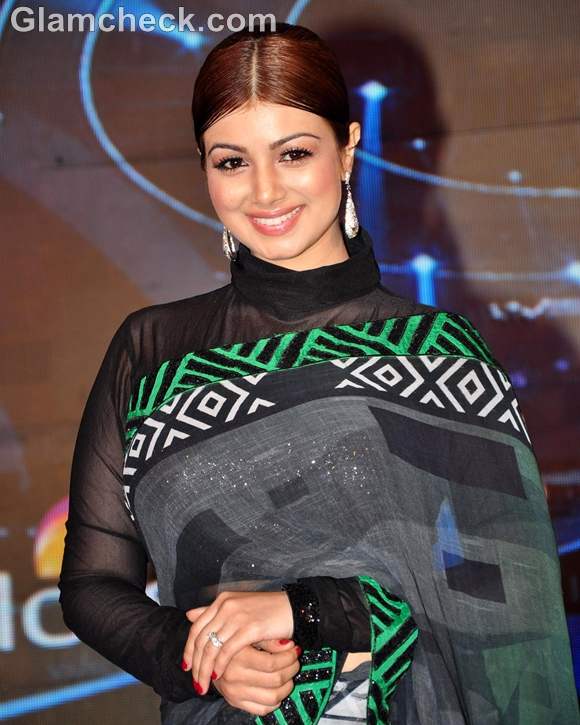 Her minimal makeup was a delightful change from the heavy tones we usually see at red carpet events in Bollywood. A simple neat bun completed her look.
Get the Look
Geometric and abstract prints on saris generally tend to veer towards a more modernistic look. If you want to go traditional but still maintain an edge, then geometric prints are the way to go. If you have a short neck, don't wear the high-necked blouse. Go for a deeper U-cut to create the illusion of length.
How and where to sport the look
This look is a perfect balance of formal and casual. It can be interpreted either way. If you want to go more casual, wear a simple blouse and leave your hair down. Ditch the earrings too. For a more formal look, you can try going a little risqué with your blouse and sporting dark eye makeup. Avoid heavy jewellery as it may clash with the print.
Image: Indian Photo Agency