The 11th UpperCrust Food and Wine Show was recently held in Mumbai, India on December 6th 2013, where stars like Ashmit Patel and Vivek Oberoi were seen mingling with Farzana Contractor, Editor, UpperCrust.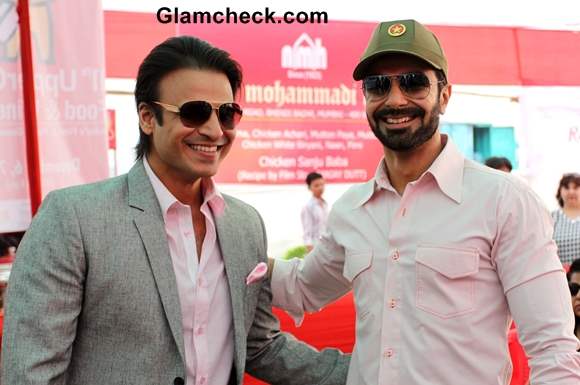 Vivek Oberoi and Ashmit Patel 2013
Ashmit Patel in a casual laid-back style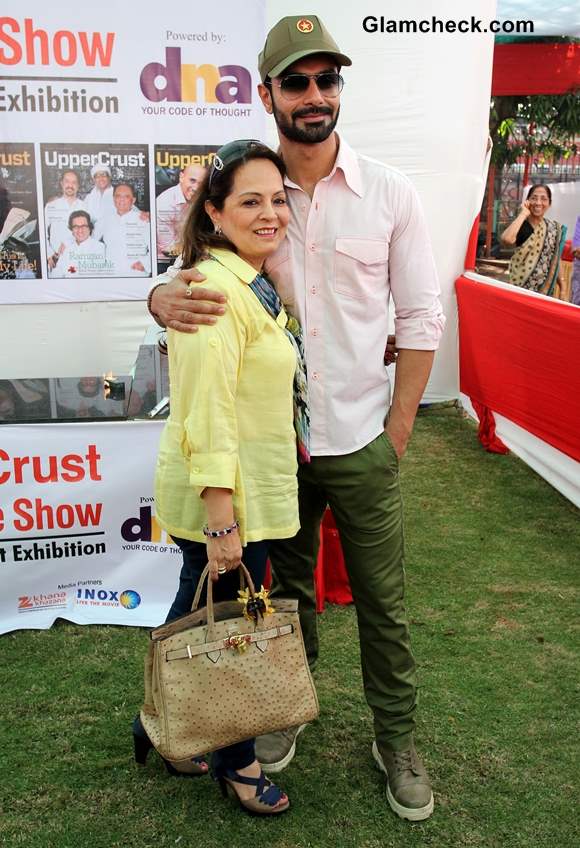 Ashmit Patel along with his mother Asha Patel
Ashmit Patel looked dashing in an army green and baby pink (love the colour combination!) He paired a crisp shirt with front pockets and army green pants with a cap. One can carry off this look easily by adding a military jacket on top for winters. Ashmit is also see n sporting a bearded look which is very hot on the fashion scene right now. His mother, Asha Patel looked pretty in hues of sunshine yellow and iris blue, with a chiffon scarf and beautiful blue peep toes.
Ashmit Patel 2013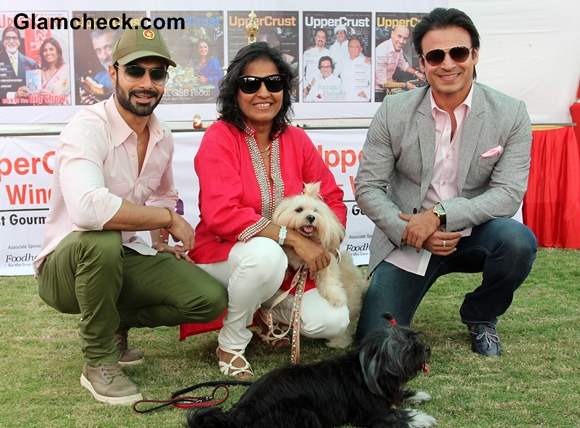 Pink Shirts for Men
Vivek Oberoi looking smart in a sophisticated style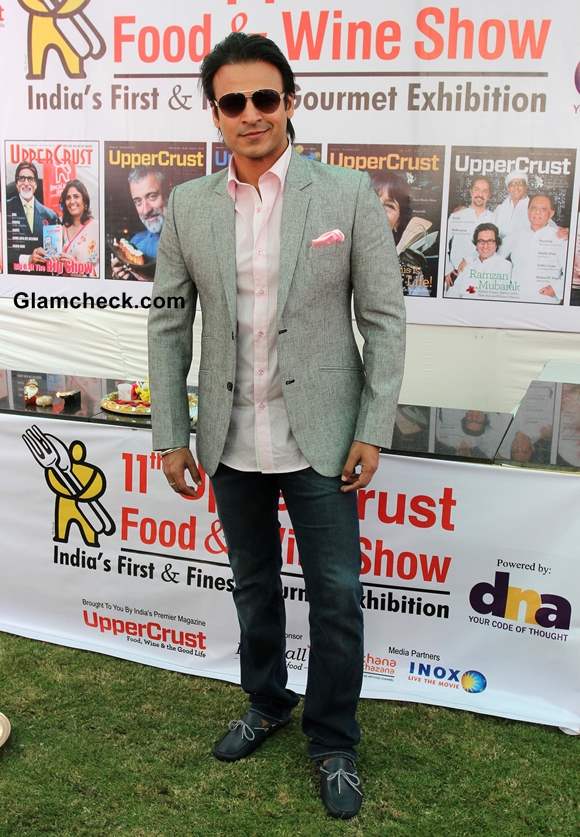 Vivek Oberoi Semi-formal look in Pink shirt
Vivek Oberoi also opted for a baby pink formal shirt but styled it differently. He put on a grey tapered coat on top with a matching pink handkerchief. He fused formal with casual by wearing blue jeans. This is a smart option for all those occasions when you don't know whether to dress in a formal pant suit or a casual T-shirt with denims.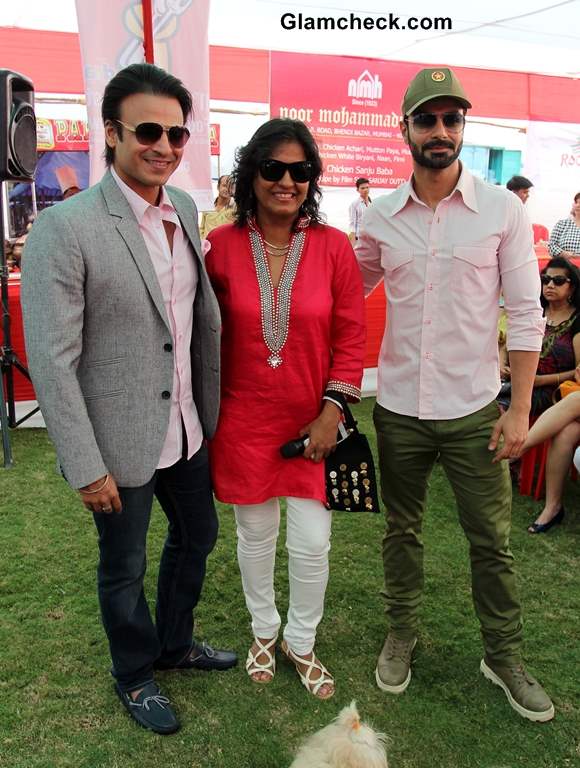 Vivek Oberoi and Ashmit Patel 2013 UpperCrust Food and Wine Show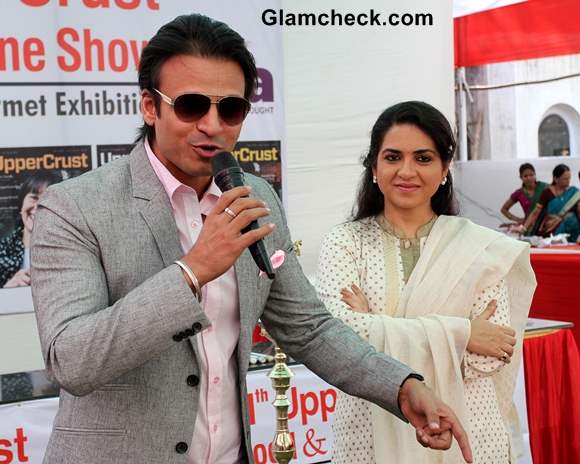 Vivek Oberoi and Shaina NC 2013 UpperCrust Food and Wine Show
Fashion designer, Shaina NC was also spotted at the show wearing a simple Indian suit in accents of white and old gold.
Shaina NC 2013 UpperCrust Food and Wine Show
For a Food and Wine show, wearing flowy sundresses and loose palazzo pants in colour pop shades is always a god option. And to complete your look with a sexy pair of shades that look good on your face! 
Solaris Images