Sohail Khan and Juhi Chawla inaugurated the Sirf Keval Sigma Clinic, a skin care specialist in Mumbai on April 28, 2015. Besides the innovative skin care treatments, the clinic aims to promote high tech solutions to effectively diagnose and treat back and joint pain without the aid of drugs or surgery.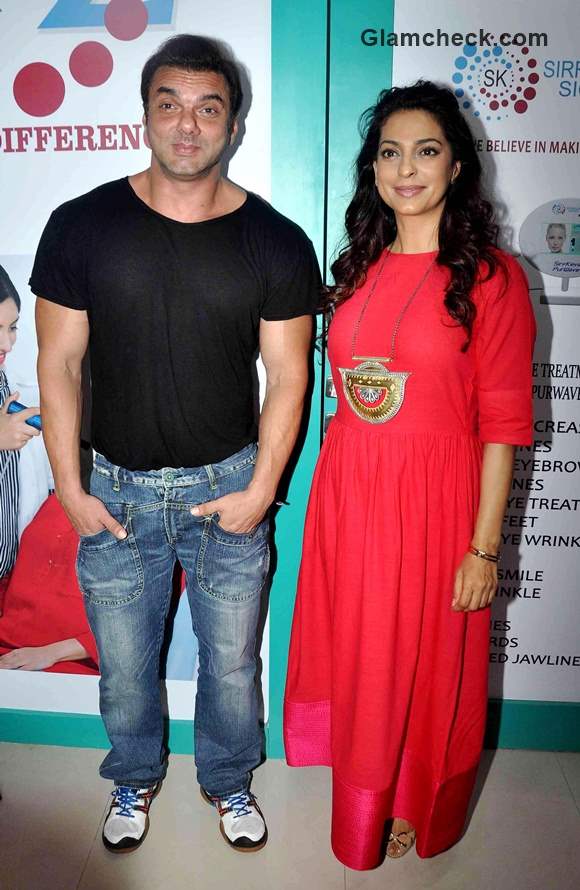 Sohail Khan and Juhi Chawla at the inauguration of Sirf Keval Sigma Clinic
Juhi Chawla who is known for her flawless skin, is the brand ambassador or Sirf Keval Purwave, a beauty instrument targets to give a youthful wrinkle-free skin. Sohail Khan, on the other hand, endorses the Sirf Keval Ultralign that aims to promote a healthy and pain free spine.
Speaking to the media, Juhi expressed her happiness on endorsing the skin care clinic. Admitting that she uses it personally for her skin, she shared her experience with the treatment, saying that it takes just 20 mins and is pain free, non-invasive and very relaxing. It works on the skin, muscle and nerves to give immediate results. She added that post-treatment, her skin looks clear, has a glow and the contours of the face seem nicer.
The clinic opened at four places in Mumbai city, Lokhandwala, Juhu, Bandra and Ghatkopar.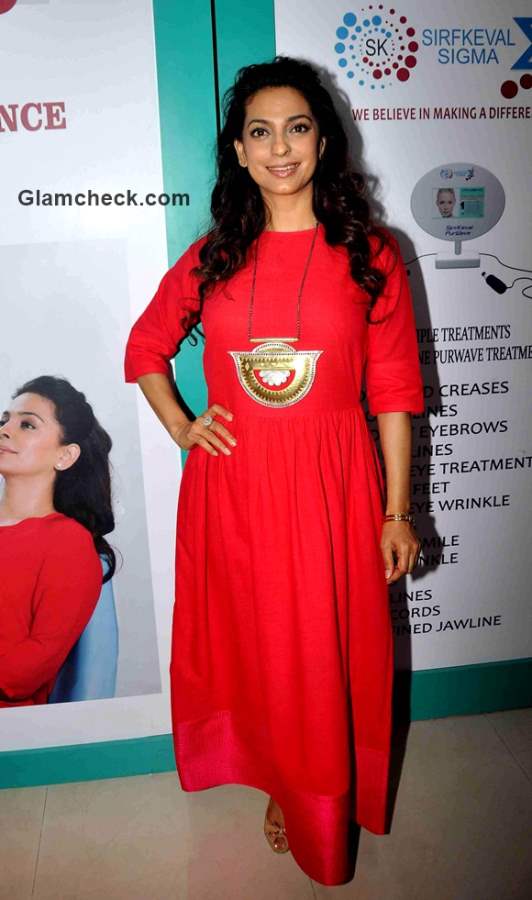 Juhi Chawla at the inauguration of Sirf Keval Sigma Clinic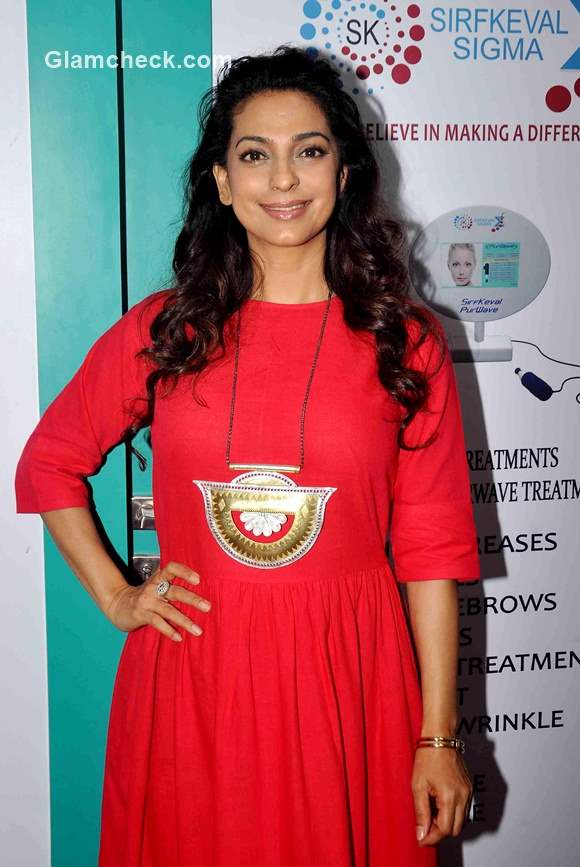 Juhi Chawla 2015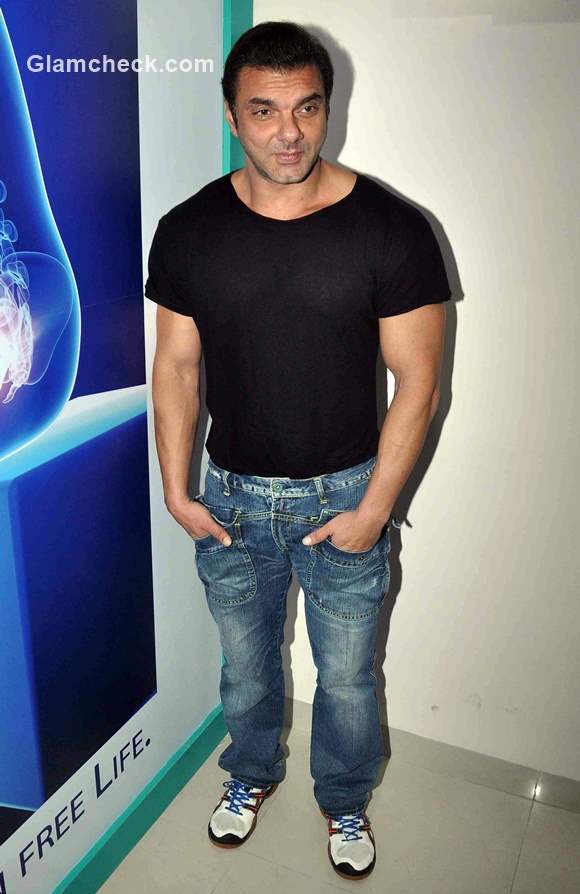 Sohail Khan
Solaris Images