The 2013 Wills India Lifestyle India Fashion Week has us in a tizzy. The designers who are participating this year have really gone all out and raised the bar for Indian fashion forever.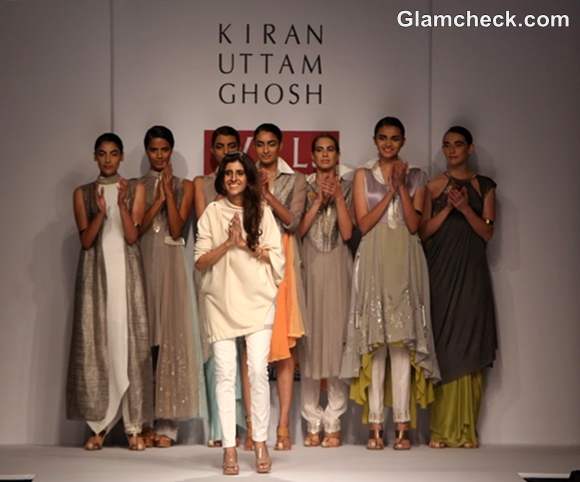 Designer Kiran Uttam Ghosh, or KUG as she is better known in the fashion circuit, gets full points for her revolutionary presentation at Pragati Maidan in New Delhi on October 7.
What's special about KUG's collection is that she has unhesitatingly looked over several of the season's trends and has yet come out a sure-fire winner.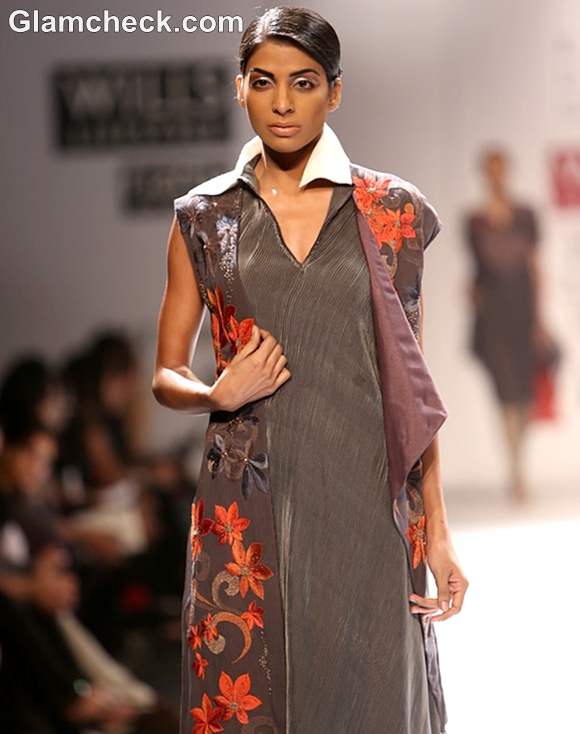 Kiran Uttam Ghosh WIFW S-S 2013 Collection
A bold, almost-rebellious move on her part, and one that will be rewarded by a nomination for a spot in the history of Indian fashion.
KUG borrowed from Oriental as well as Middle Eastern influences to create an elegant, comfortable line of Indian clothes which are timeless in their appeal, offering women comfortable traditional outfits with a modern twist for everything from evening wear to a walk down the red carpet.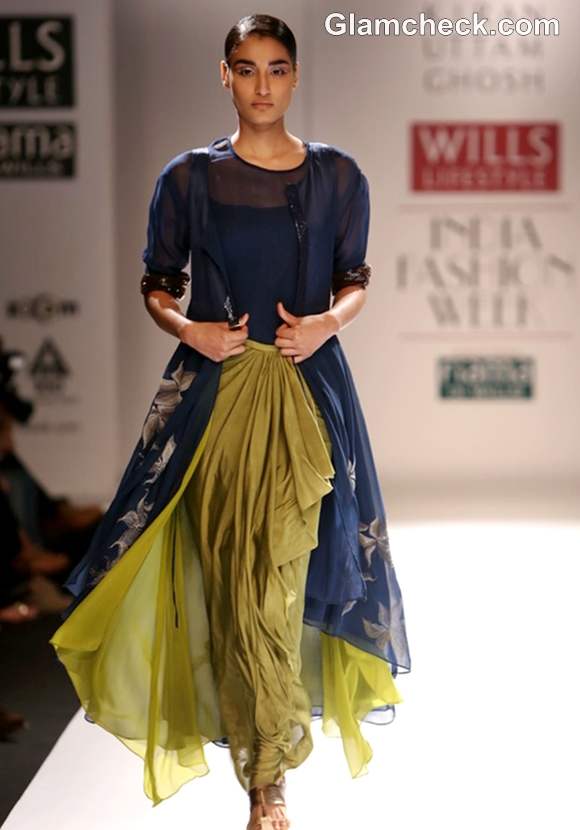 Kiran Uttam Ghosh WIFW S-S 2013 Collection
Although expecting her trademark layering styles, we were still impressed by the innovative ways in which she showcased her signature move.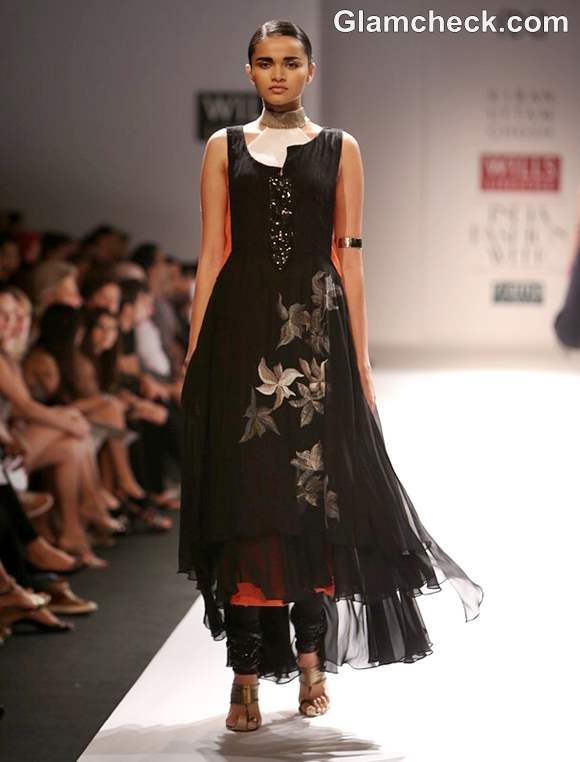 Vivid embroidery in vibrant colors was woven into softly-feminine silhouettes that sometimes bordered on the androgynous.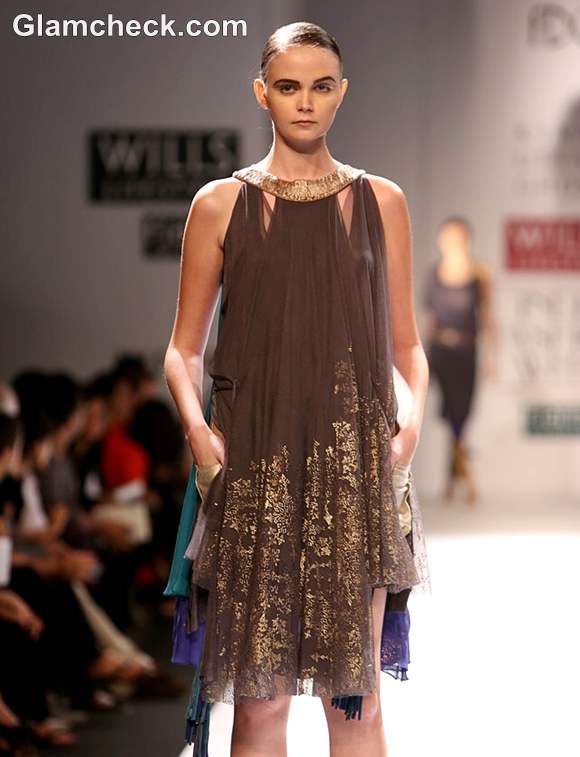 Metallic hues brought a stark edginess which was poeticised with plays of sheer fabric. She also relied heavily on zardozi work to marry elegance to glamour.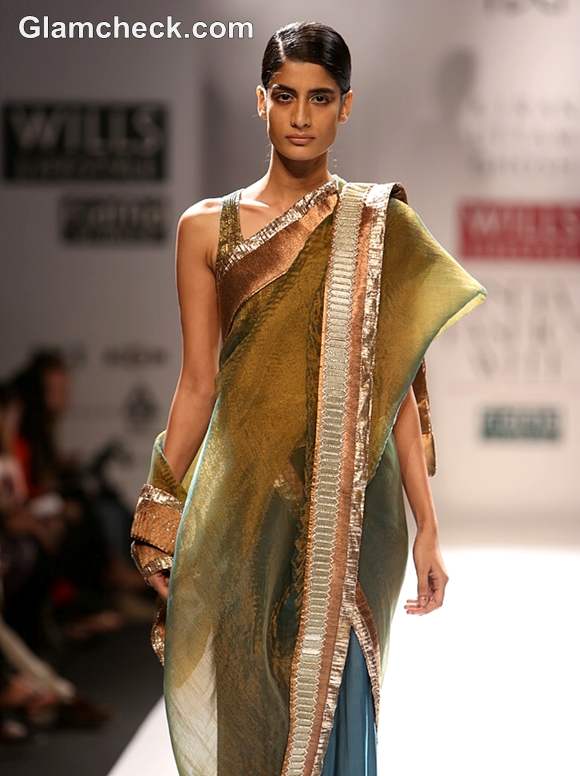 If there were such a thing as articulation in fashion, KUG would have nailed it with this eclectic collection alone.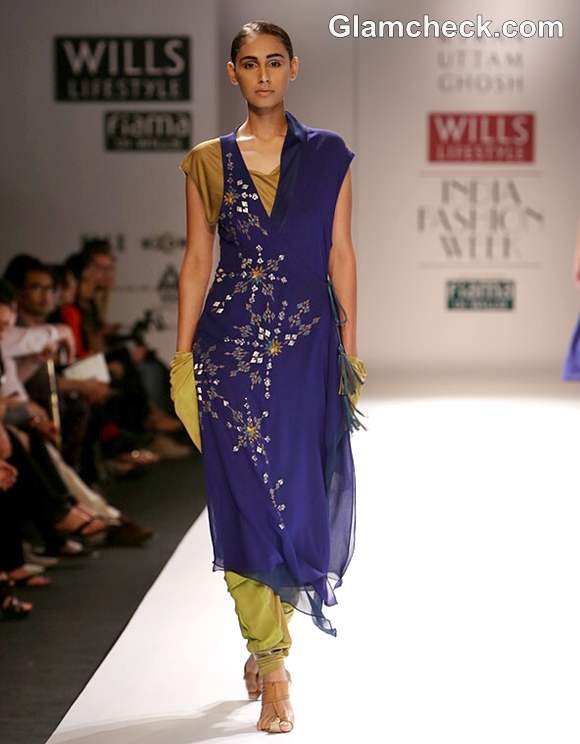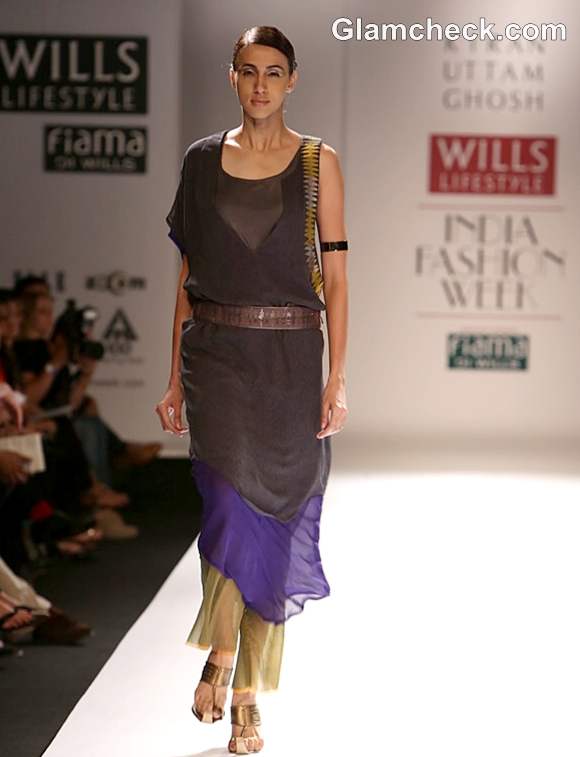 WIFW S-S 2013 Kiran Uttam Ghosh Collection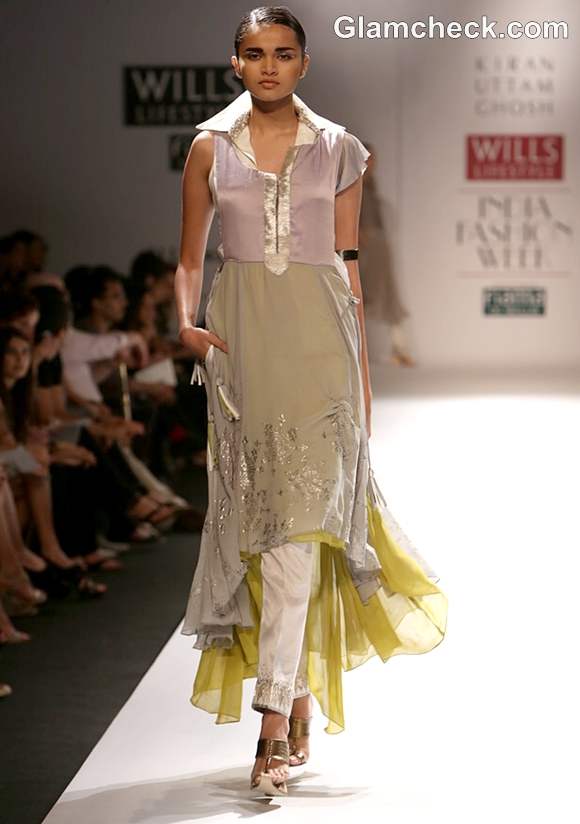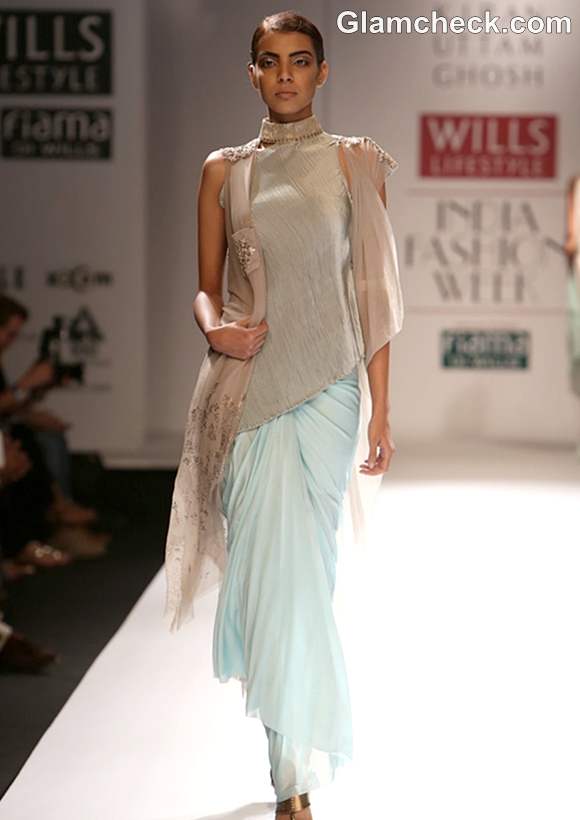 WIFW S-S 2013 Kiran Uttam Ghosh Collection
Indian Photo Agency