Fashion Designer Tarun Tahiliani isn't known as India's couture czar for nothing.  Tahliliani outdid himself with an unforgettable show on day 1 of India Bridal Week.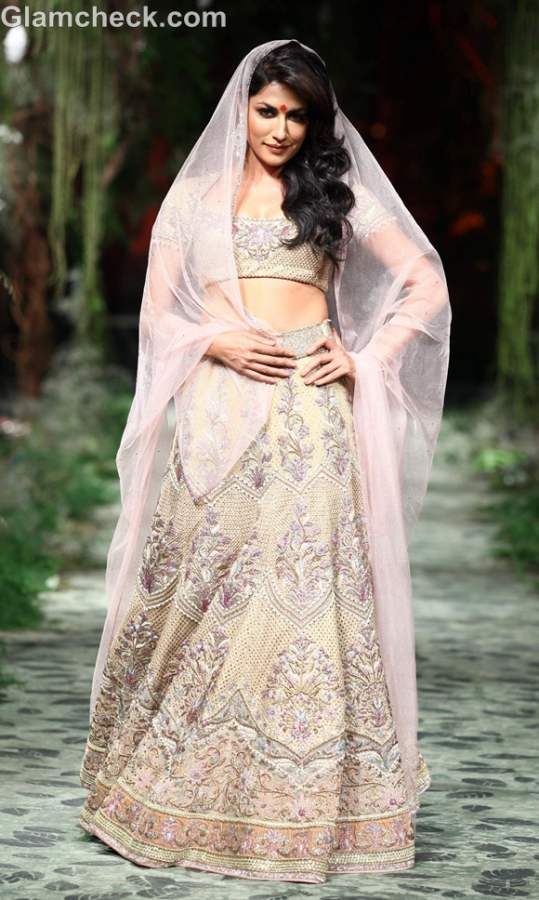 A stunned audience was torn between awed silence and an urge to applaud Tahiliani's genius as towering models walked down the runway in his stupendous creations.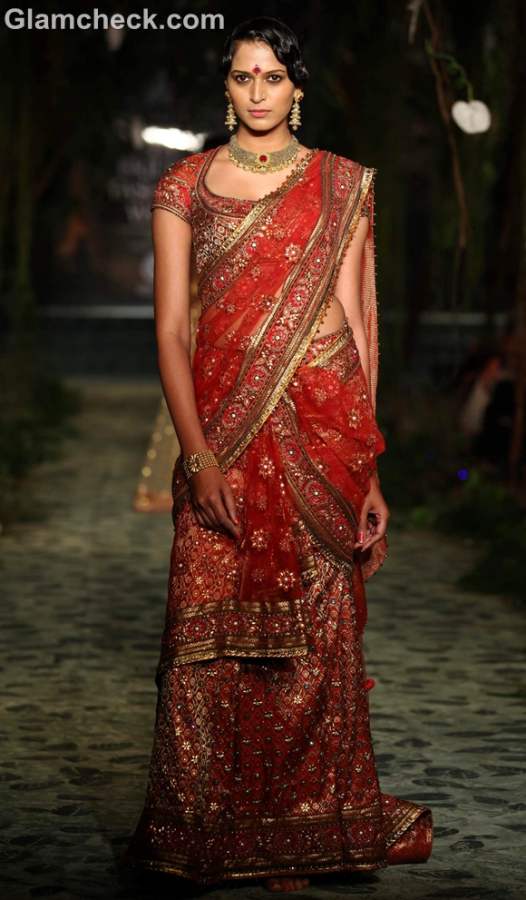 Intricate but delicate embroidery played a huge role in almost all of the designs, floral, abstract and ethnic details creating works of art against backdrops of luxurious fabric from nets to silk. The detailed patterns were embellished with crystals, gold and velvet appliqués.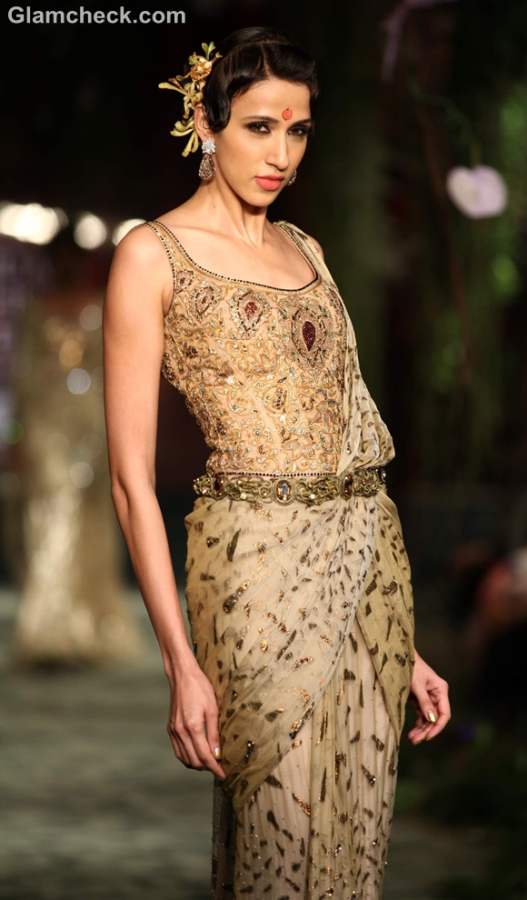 All the designs were imbued with an old world grace and opulence, but with modern cuts and colors.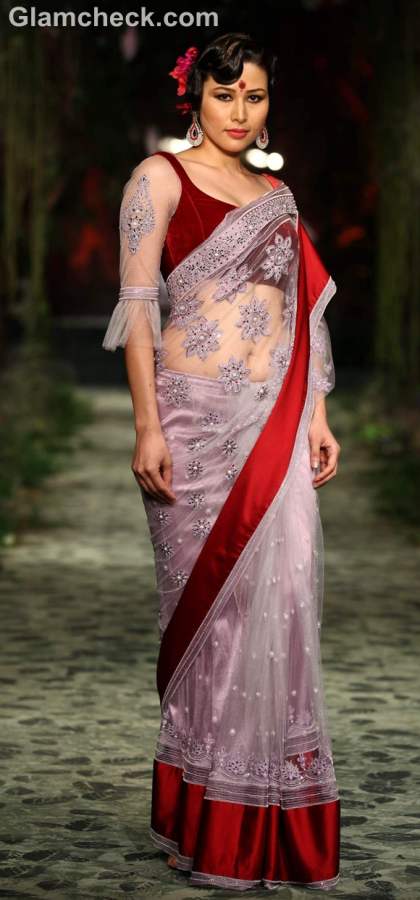 Since red is the traditional Indian bridal color, Tahiliani used variations of the shade in many of his designs. However, he expanded his color board, allowing very sexy neutrals like white, silver, gold, nude and blush pink to make an electric appearance in some of the pieces.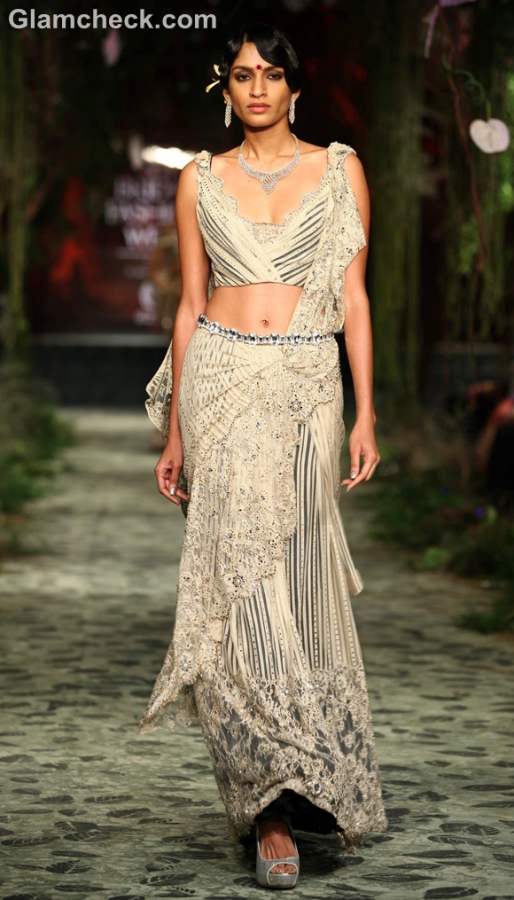 Overall, Tahiliani's show was beyond spectacular, heralding a revolution in Indian bridal couture but without compromising on the inspiration and grace of tradition.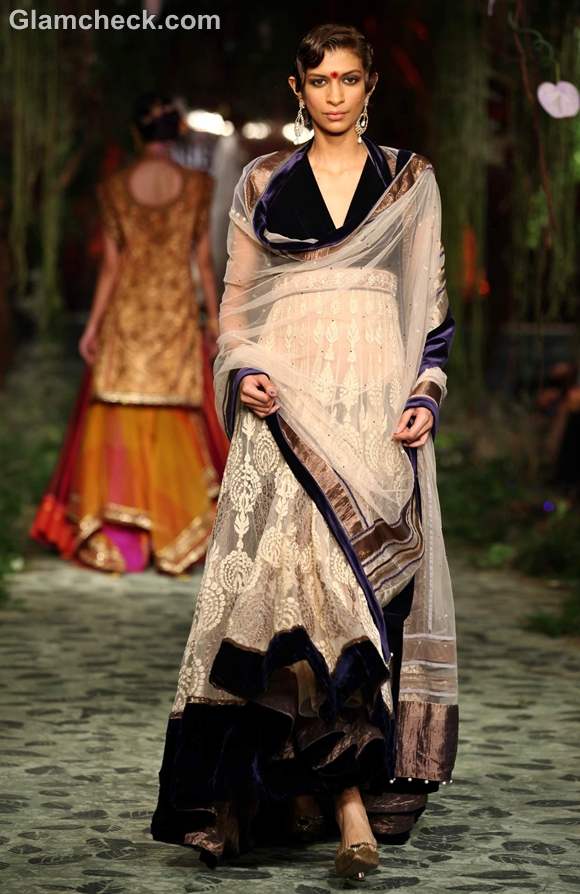 Tarun Tahiliani Bridal collection at India Bridal Week 2012
Tarun Tahiliani collection India Bridal Week 2012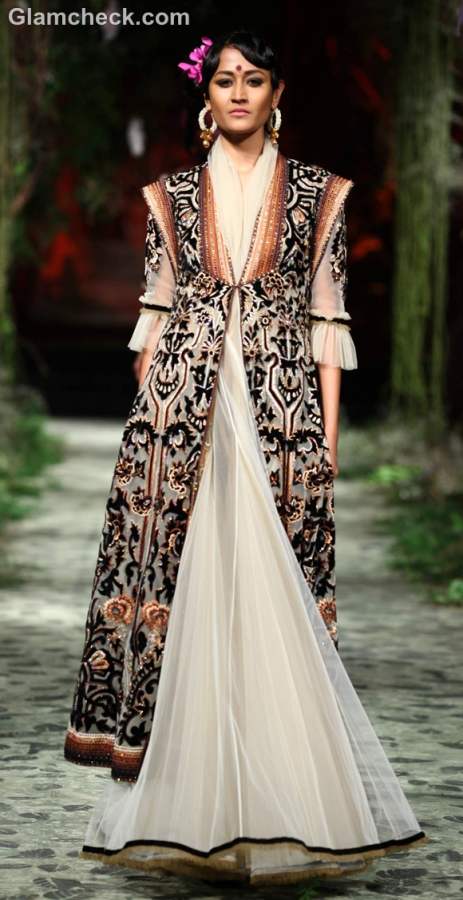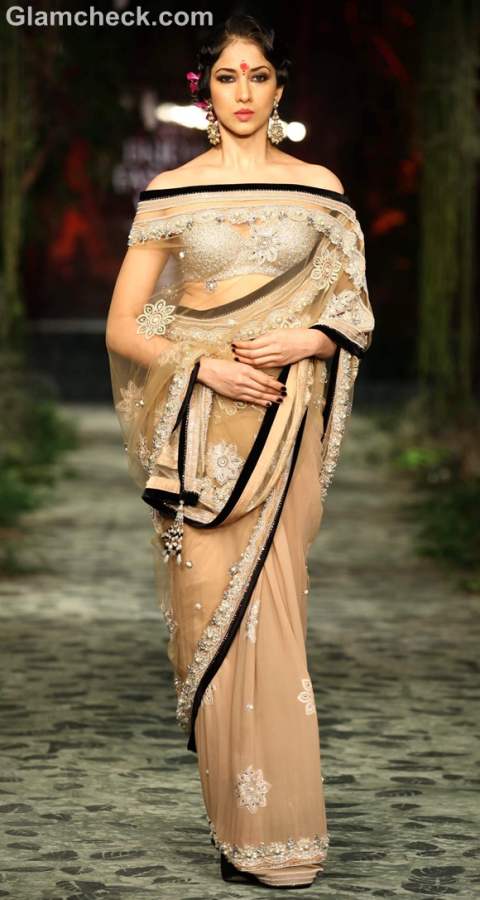 Tarun Tahiliani Bridal collection at India Bridal Week 2012
IANS