Bollywood actor Deepika Padukone looked stunning at the Gionee FHM 100 Sexiest Women in the World 2014 party in Mumbai, India on July 2, 2014.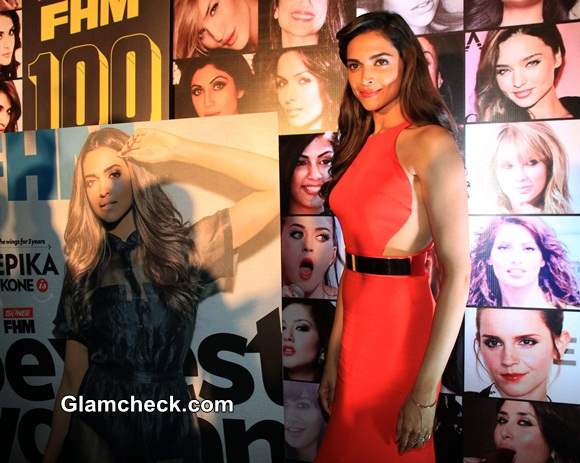 Deepika Padukone at FHM Magazine Event
She sported a coral gown by Stella McCartney which featured a metallic gold belt and nude mesh detailing on the waist and back. It was a smoothly seductive number and Deepika's statuesque frame was the perfect showcase for it.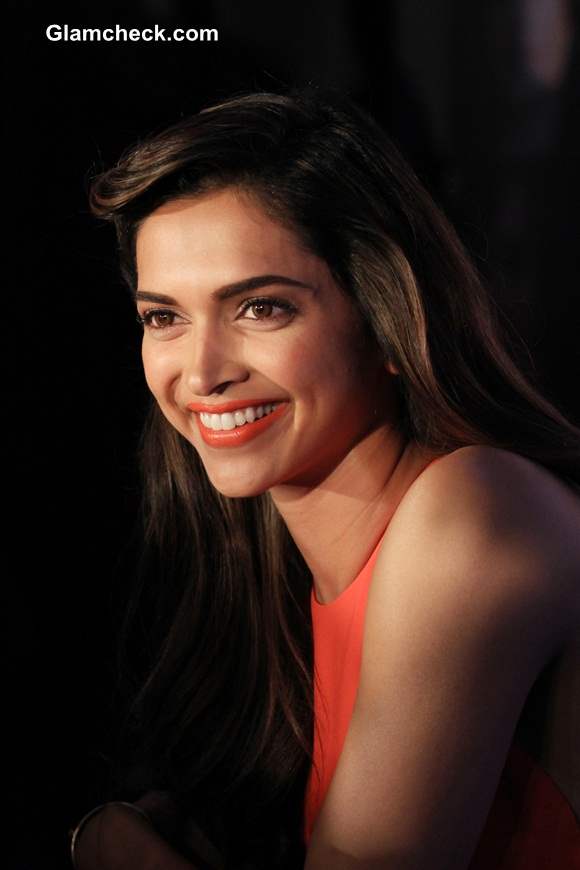 Deepika Padukone 2014 at FHM Magazine Event
She matched her lippie to the gown, completing the look with a romantic retro hairdo and some subtle jewellery. Fellow actress Katrina Kaif held the prestigious position of FHM's Sexiest Woman for five years running. But Deepika has effortlessly taken over the reins and with good reason. She lights up any red carpet she walks on, displays a flawless sense of style with her everyday avatars and is one of the most talented actresses in Bollywood today.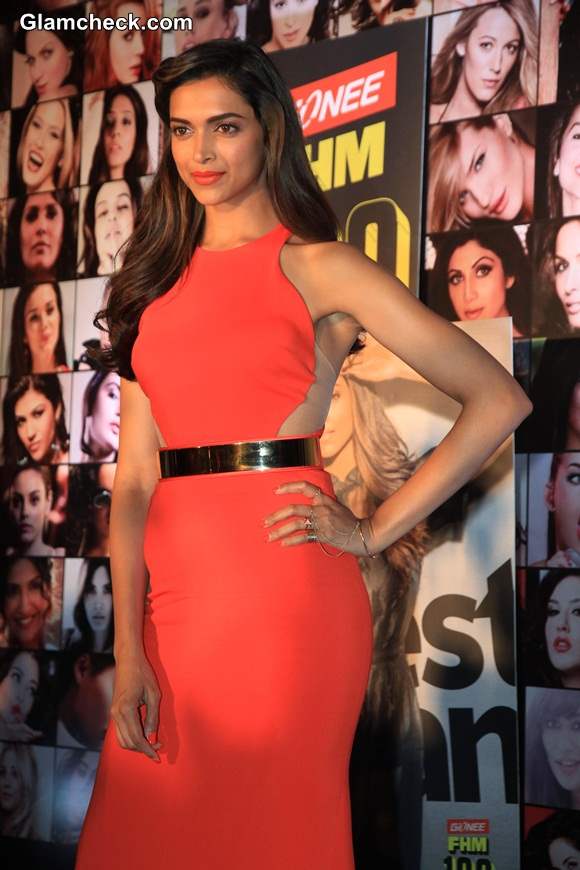 Deepika Padukone 2014 in Stella McCartney at FHM Magazine Event
Deepika Padukone 2014 Pics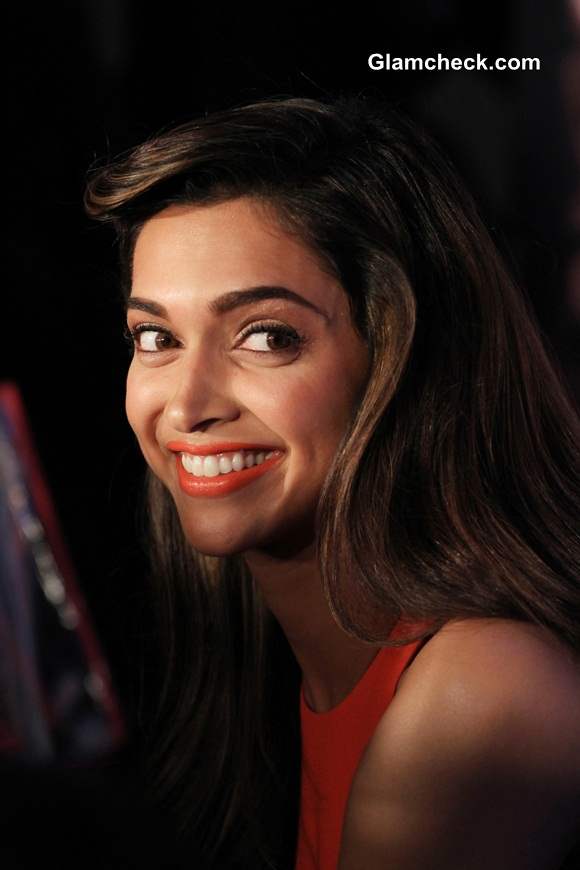 Deepika Padukone 2014 Pictures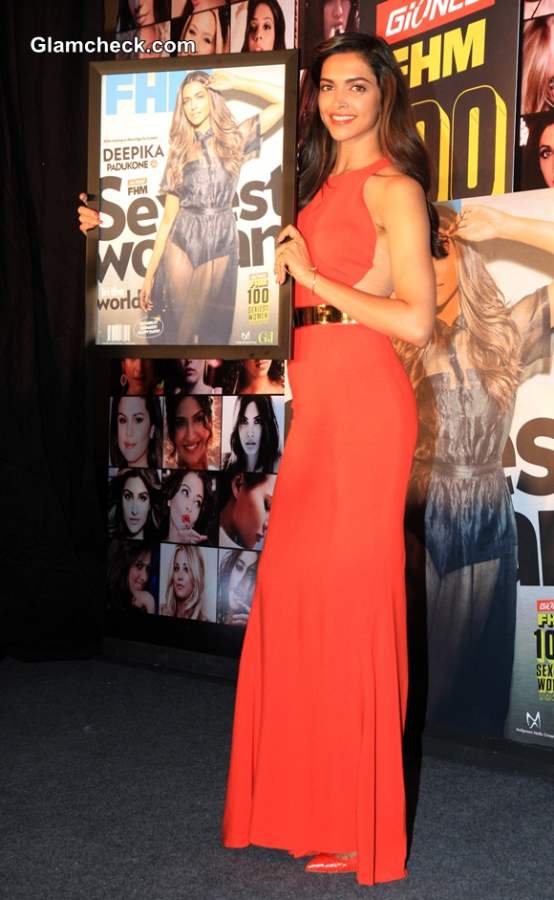 Deepika Padukone in Stella McCartney 2014 at FHM Magazine Event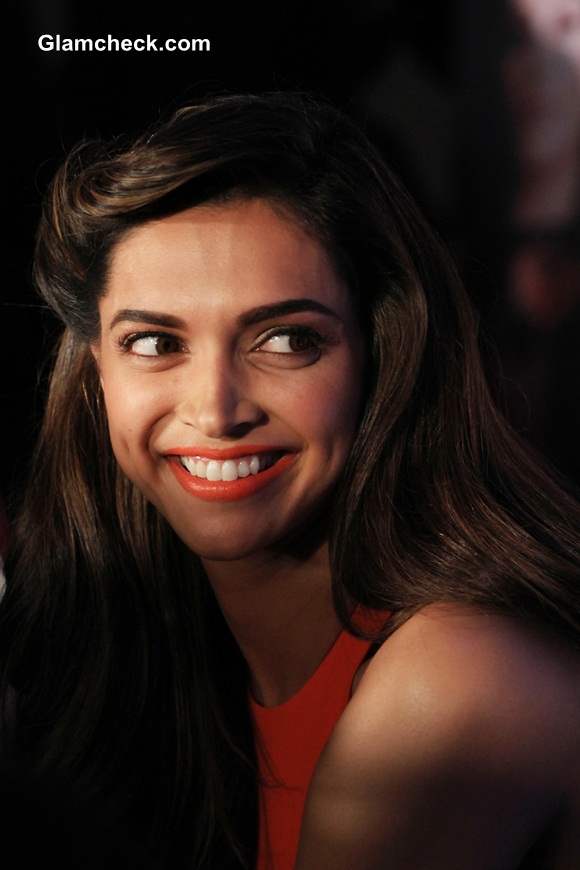 Deepika Padukone in Stella McCartney at FHM Magazine Event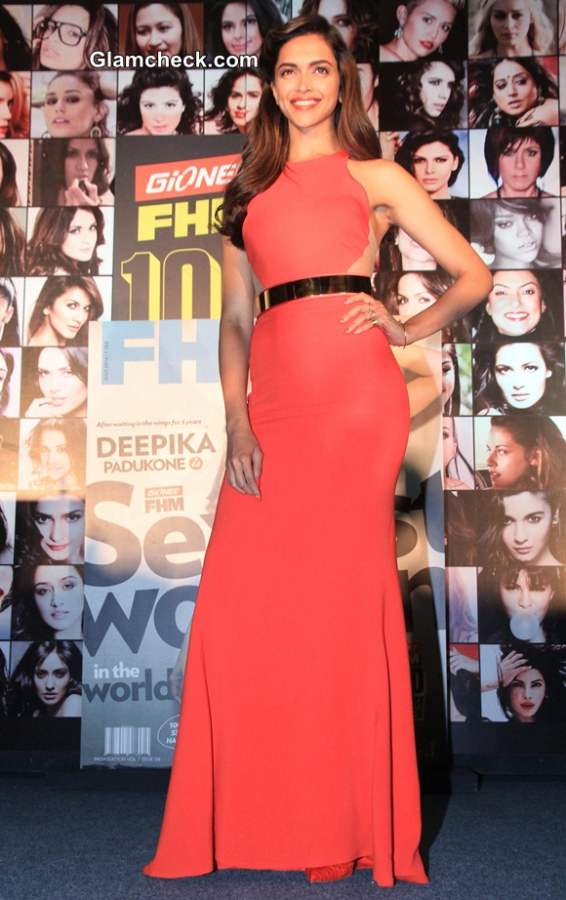 Deepika Padukone in Stella McCartney Dress at FHM Magazine Event
Deepika Padukone at FHM Magazine Event 2014
Solaris Images