Lisa Haydon is one of the few Bollywood actresses who can do revealing looks over and over without appearing vulgar or indeed even risque. Here she is showing off that gorgeous bod yet again as she attended the Grazia Young Fashion Awards 2014 in Mumbai, India on April 13, 2014.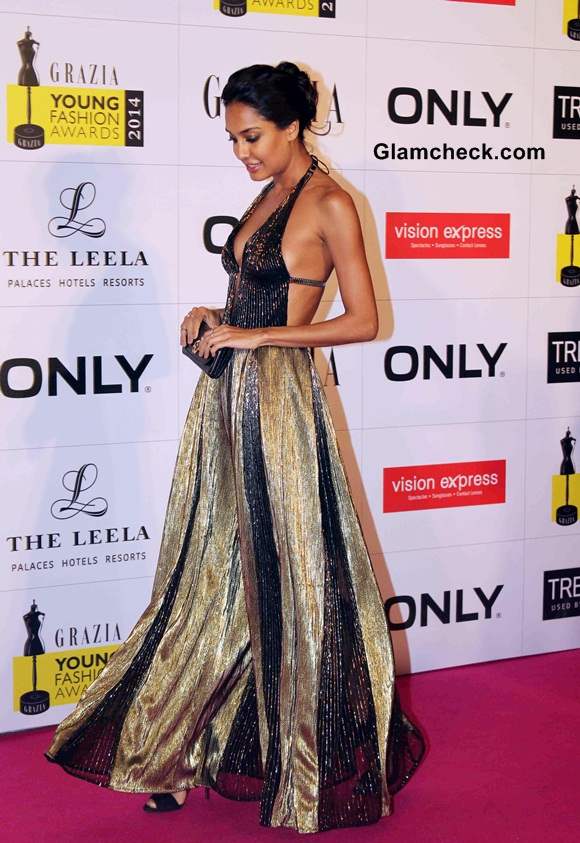 Lisa Haydon Shows off Some Skin in Namrata Joshipura Gown
The gown was modified from its original appearance on the runway. At its debut, the gown had a glittery black plunging neckline offset by a shimmering gold maxi skirt. Lisa's gown had a little strip of fabric on the bust connecting the two sides of the plunge and supposedly making the gown more modest.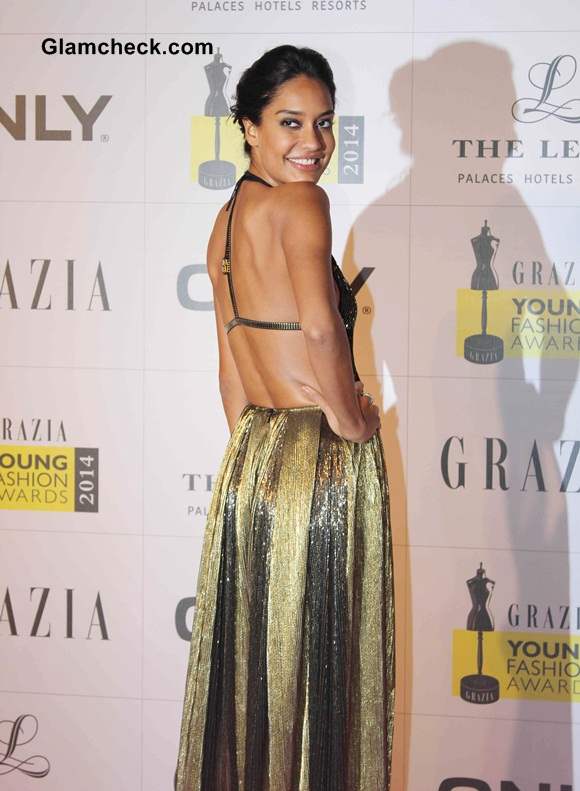 Lisa Haydon Pics 2014
Although she still looked pretty damn gorgeous, we really think she should have stuck to the original because she's one of the few in the industry who can more than pull it off.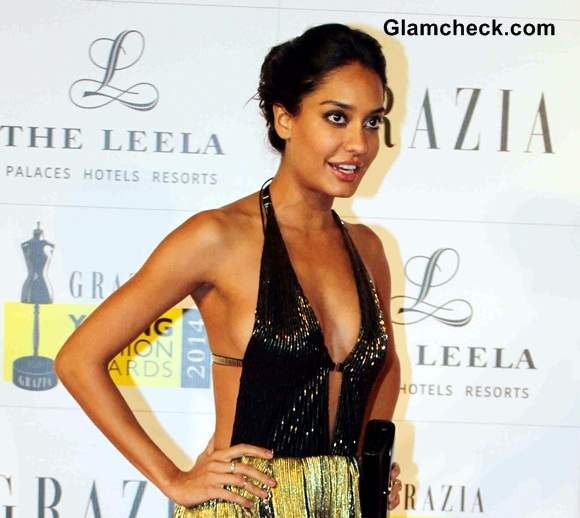 Lisa Haydon 2014
Black open-toed heels and a black clutch accessorized the ensemble while a wispy bun and kohled peepers styled the high-glamour look.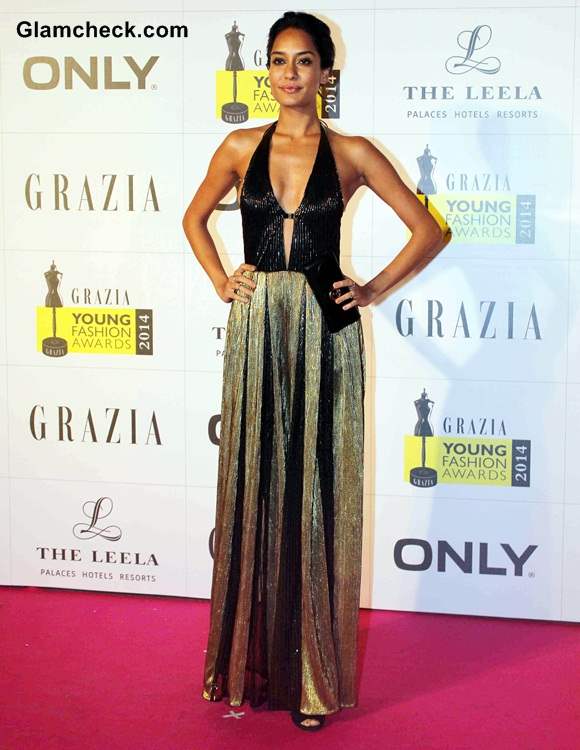 Lisa Haydon in Namrata Joshipura Gown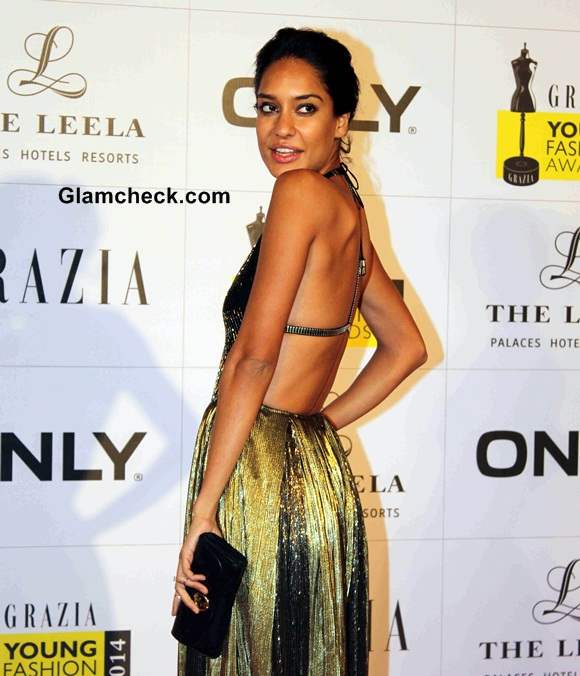 Lisa Haydon 2014 pics
Solaris Images