Known for her hazel eyes and husky voice, Rani Mukherjee is quite keen on forming a new image for herself. She was recently clicked at the music release of upcoming movie "Aiyyaa" with famous South Indian actor Prithviraj Sukumaran.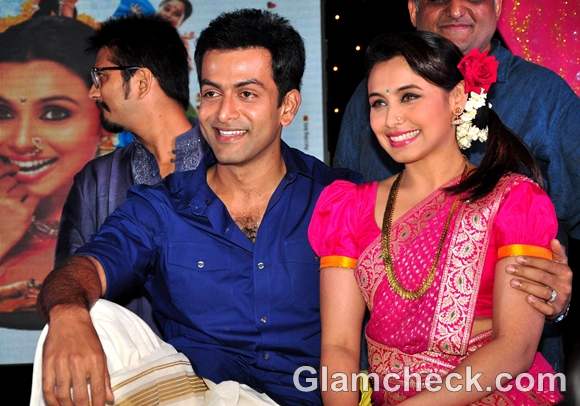 Rani Mukherjee  is performing the role of a Marathi girl opposite Tamil actor Prithviraj Sukumaran in "Aiyyaa". The movie is expected to be released on 12th October, 2012.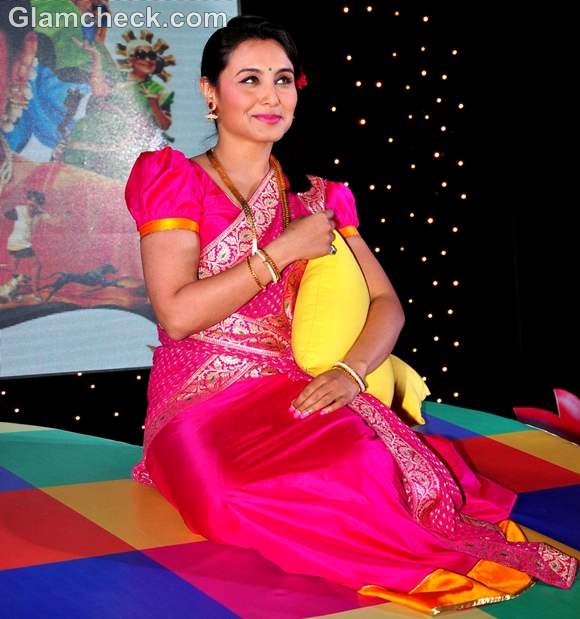 Rani Mukherjee "Aiyyaa" 2012
Rani has shaken legs on not one but three item numbers in the movie.  All three of the songs are unique and apt with the flowing story.  One of these numbers is characterized with fantasy, as a dream sequence, thus making an over-the-top dance sequence. The second one is a 'Lavani' song with the third one being a belly number.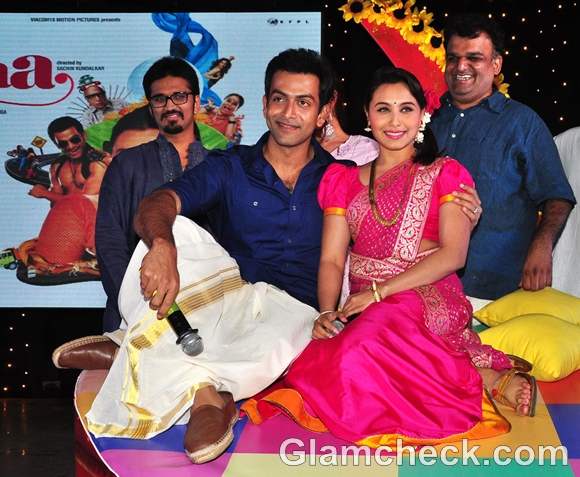 The music of the film has been released on 13th September, 2012. Rani looked awesome dressed as a Marathi chic.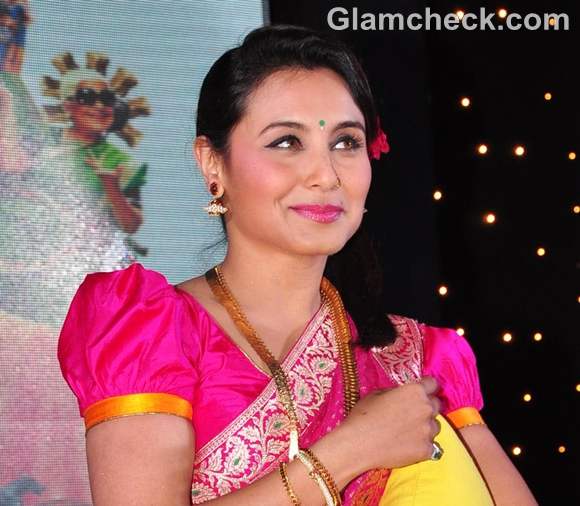 The typical Marathi hairdo accessorized with a 'gajra' suited her well. Rani looked really cute in the Marathi get up!
Indian