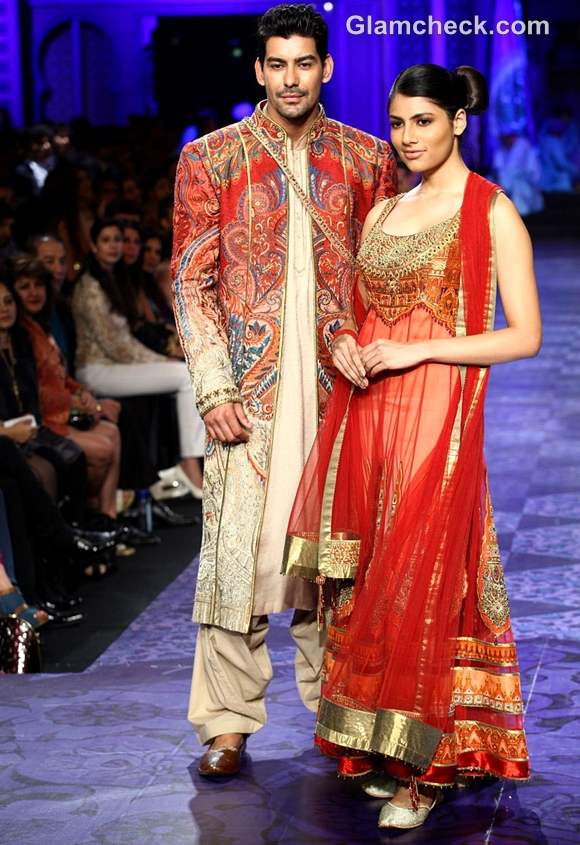 Day after day of jaw-dropping presentations at India Bridal Fashion Week 2012 have left us enthusiastic and breathless in awe. All good things come to an end though, and it was with heavy hearts that we bid adieu once again to the astounding wedding fashion gala.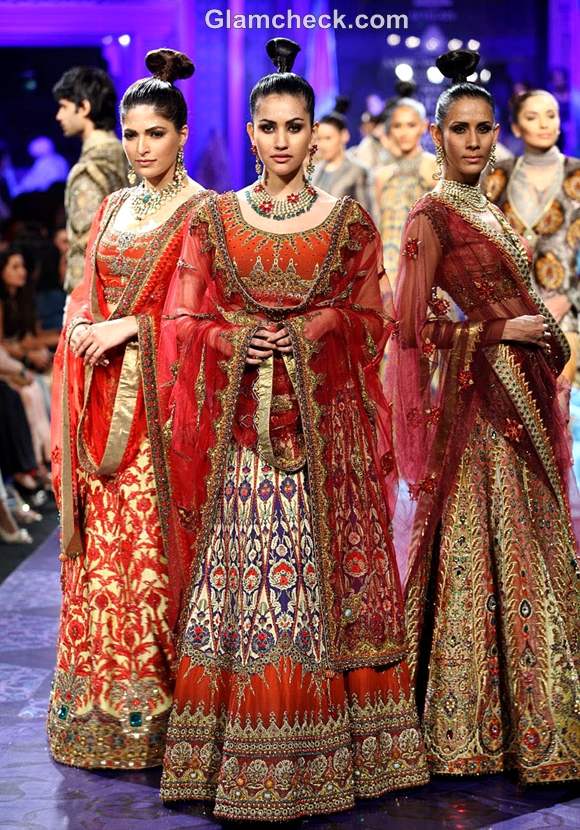 The grand finale of the event will be marked in our memories forever as the day designer J. J. Valaya brought his intense and detailed designs to the runway.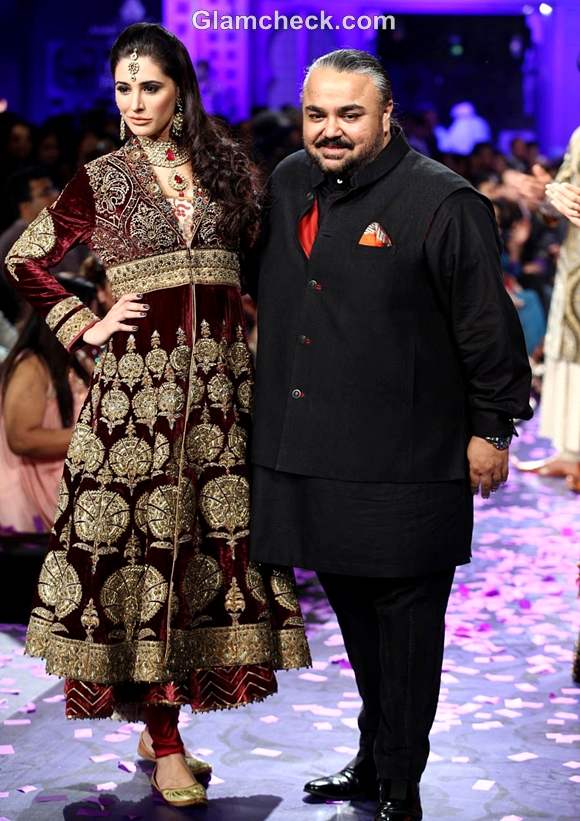 Valaya did an amazing job of capturing the rich heritage of Eastern history and seamlessly infusing them into modern cuts. Magnificent embroidery with precious stones, silver and gold, velvet, silk and georgette played starring roles in almost all his designs, altering the mood on the ramp and presenting a feast for the eyes.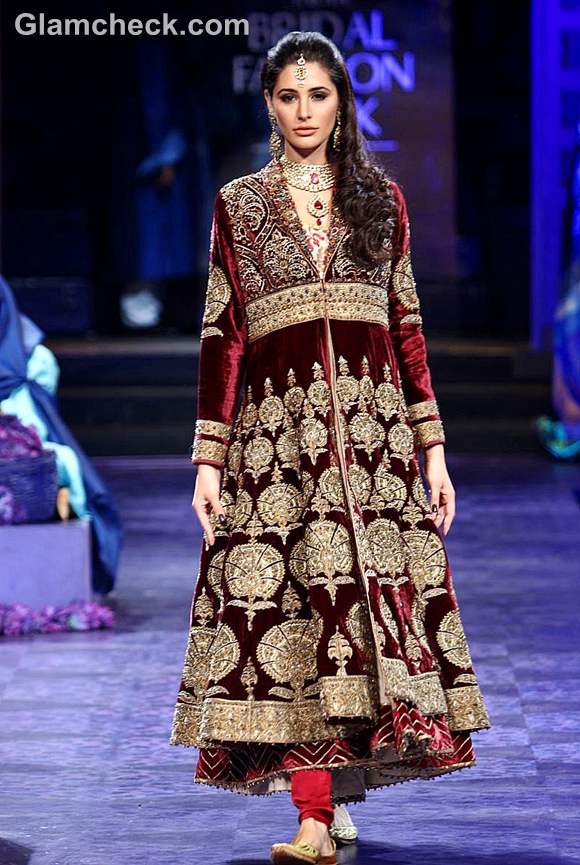 Nargis Fakhri for JJ Valaya grand finale India Bridal Fashion Week 2012
The designer admitted that he was greatly inspired by the Ottomans which showed quite clearly in the jackets and waistcoats that he paired many of the women's outfits with.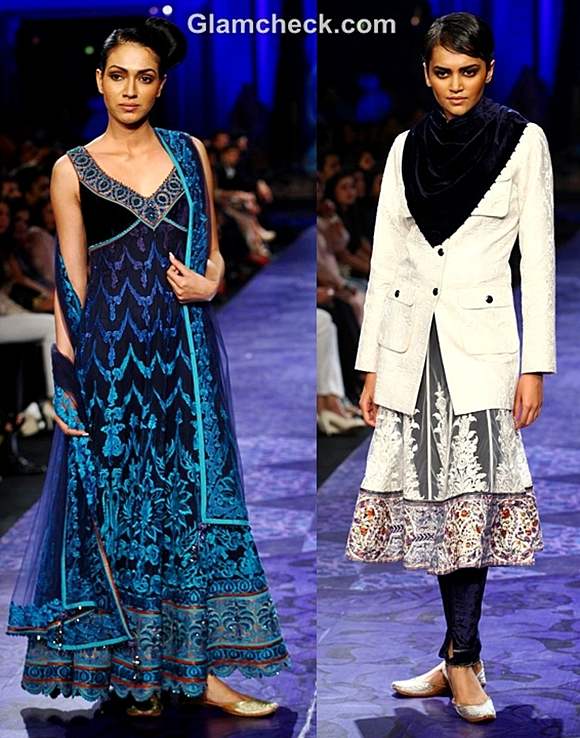 His muse was obvious too in the salwars which boasted dramatic volume and deep colors, as also in the print of some lehengas.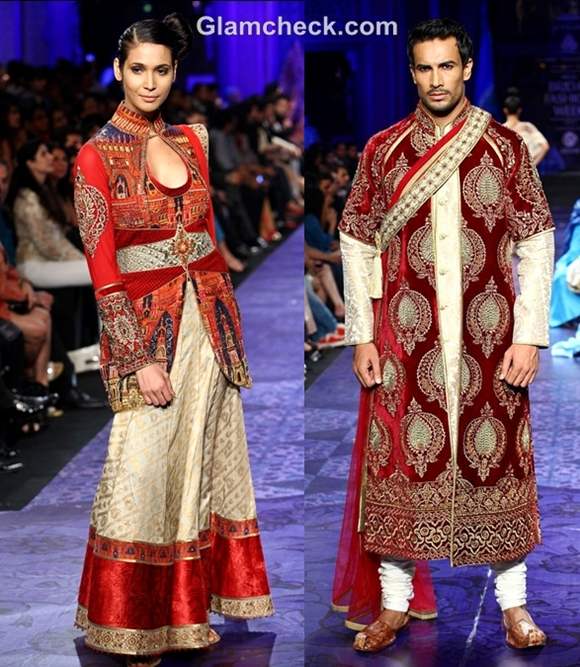 The men's fashions too borrowed heavily from Ottoman royalty with layers, raised collars, colourful prints, intricate embroidery and sashes across the chest.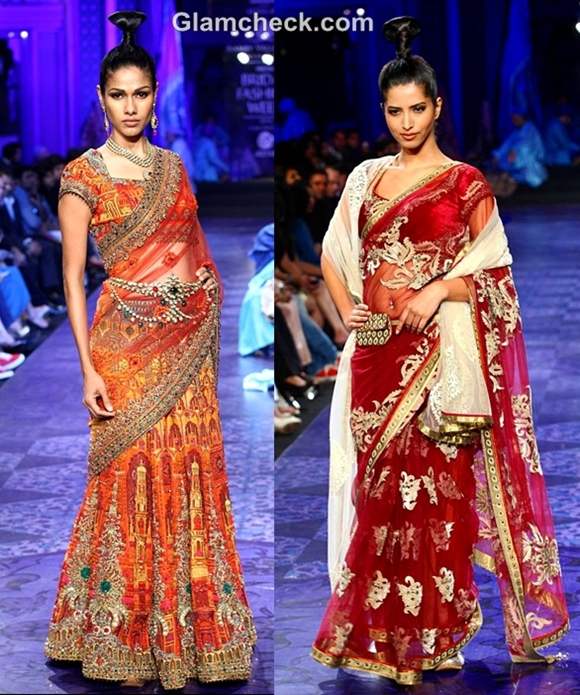 Orange, red, maroon and blue were the main color palettes Valaya used. The blues in particular were electrifying, an unusual color choice for an Indian bride but one which is sure to make her stand out.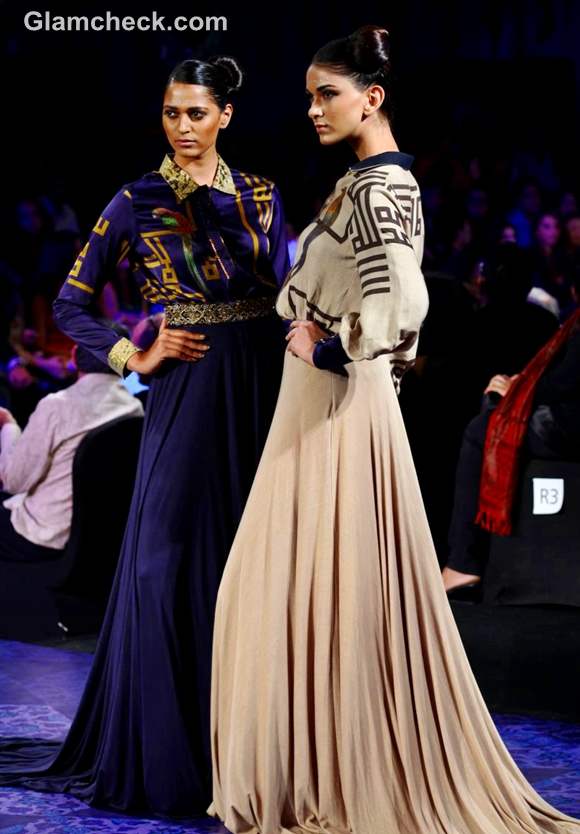 The evening ended on a high note and with a new benchmark for bridal wear in India. Next year's designers have their work cut out for them.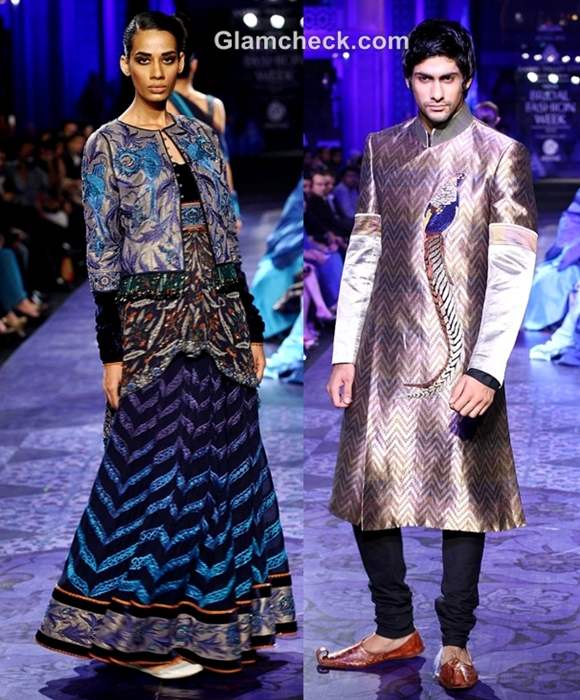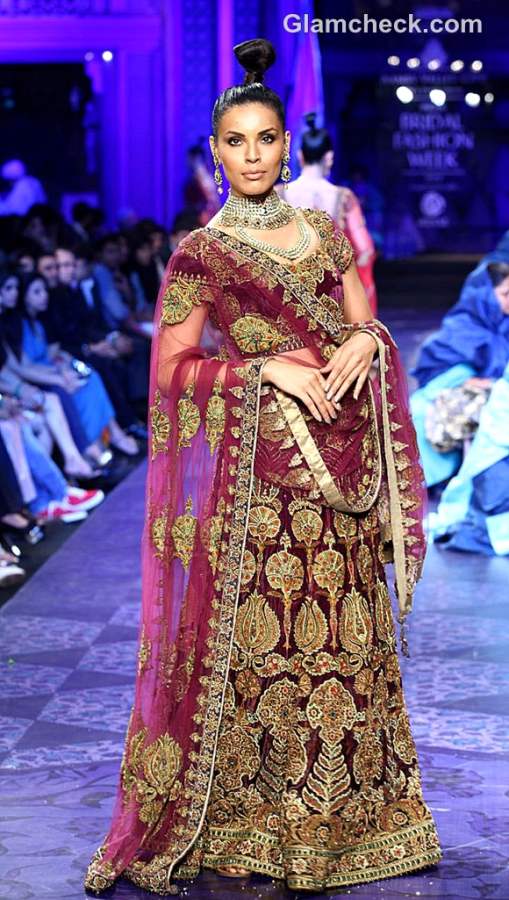 Aamby Valley India Bridal Fashion Week 2012 JJ Valaya Grand Finale collection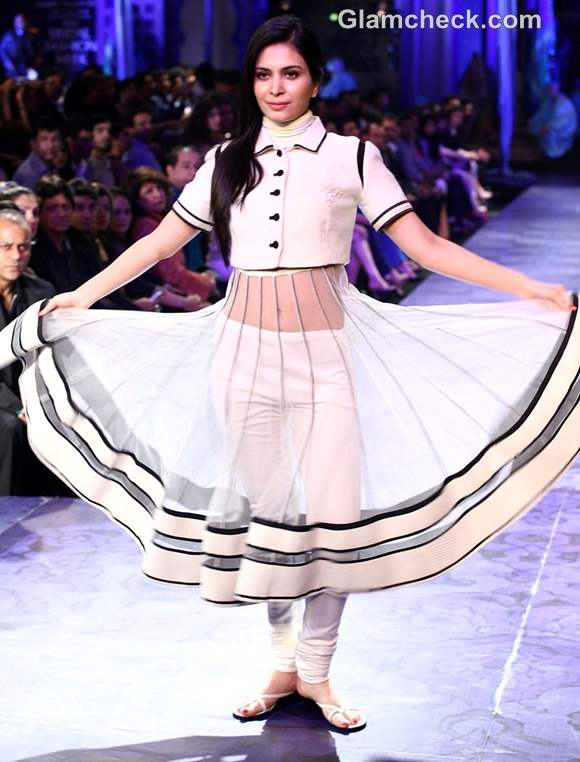 JJ Valaya Grand Finale collection India Bridal Fashion Week 2012
IANS