On the 21st of September, 1980, a star was born and named after the noted literary fiction, Anna Karenina. She is definitely, our very own Kareena Kapoor, the daughter of legendary film stars Babita and Randhir Kapoor.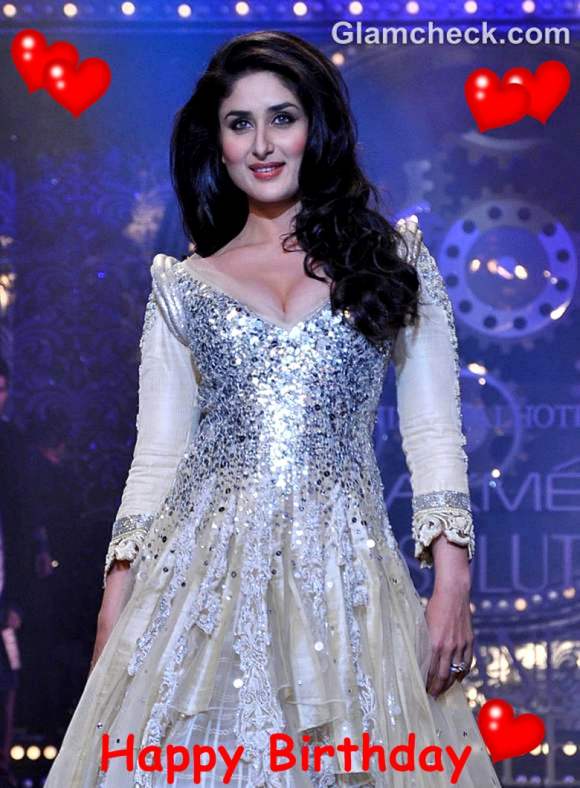 Happy Birthday Kareena Kapoor
On her birthday which, coincides with the release of her much-awaited movie, Heroine, we wish her success and rave reviews. The promos are here for us all to see and this lady sure does make some noise with her brilliant acting skills on full display. The distinguished Virgoan is the "epitome of femininity" and is considered to be the perfectionist. We can see all those traits in this woman of substance.
Marriage is on the cards for this Bolly beauty this October. We wish her the very best for this transitional phase of her life. May her married life be as successful as her career.
More about Kareena Kapoor.
A little astrology for the woman born on 21st of September,
 "Abundance is the key word for the energy that Jupiter endows you with. As your ruler your abundance of energy , drive, enthusiasm and an optimism that always looks for the best in any given situation, even when others would give up long before. How can you fail with tenacity like that?
You are generous to a fault but may also reveal your demanding side in times of stress. You don't like to be proven wrong and don't easily admit defeat as you possess much intellectual pride. You have a tremendous ability to express concepts and unusual ideas in a palatable way that others can assimilate. You would do well to pursue professions that allow these creative talents to be used to the fullest."-
That said, soon to be Mrs. Saif Ali Khan is surely going down the altar in a dazzling ensemble. We are waiting with abated breath to see who she is wearing for her special day. We are sure she will look fabulous on her D-Day and we extend our heartiest wishes to her from the bottom of our hearts.