Deepika Padukone oozed oodles of oomph at the GQ Men of the Year Awards. The who's who of Bollywood and fashion were present at this glamorous event and we as always bring forward to you the best of fashion.
Style Identity
Sultry Sexy Sassy
She Wore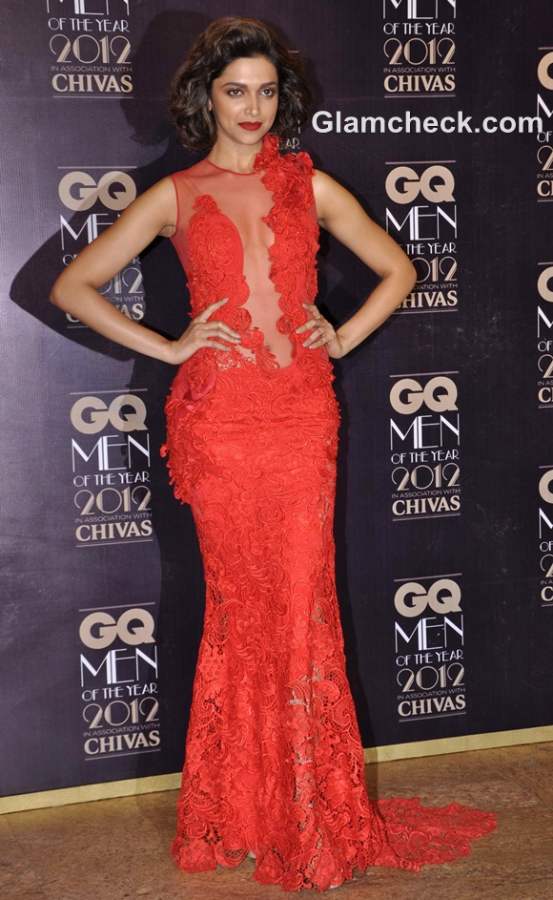 Deepika Padukone at GQ Men of the Year Awards 2012
A Gaurav Gupta lace gown in red was the choice of outfit for this damsel. She looked red hot in this net and lace gown that displayed ample cleavage and a sexy navel. We are fans!
The red lips and slender frame did flare up some envy.
Hair & Makeup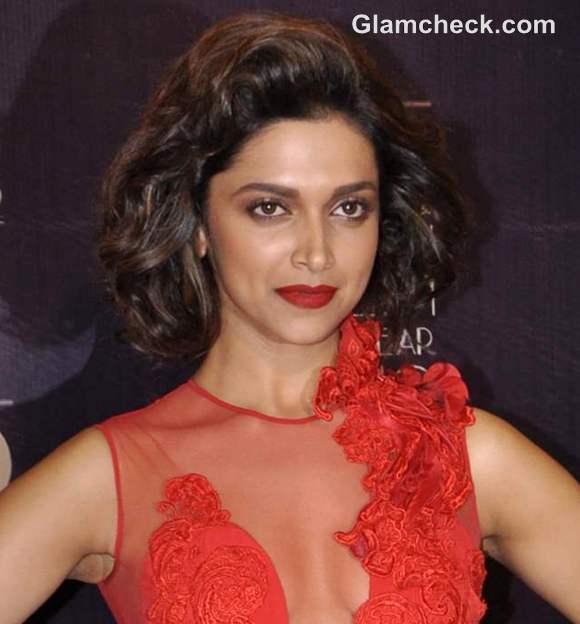 Deepika Padukone GQ Men of the Year Awards 2012
This beauty had the right look for this gorgeous outfit.
Cropped quiff hair. Check!
Shimmering eyes. Check!
Neat, thick eye brows. Check!
Red lips. Check!
Get the Look
You are wearing a lacy red dress and looking for a perfect guide to see you through? Don't look far. We at Glamcheck are ready to give you those tips which will help you look a million bucks.
A red lace dress has a lot going on with it. So, try and keep the look simple and classy
Keep accessories to a minimum. Bare neck looks sexy with red
Keep the focus on the red dress. If you desire to add some sparkle then, opt for a sleek silver bracelet
Pout your lips wit crimson if you want to show your brazen side.
You should go for nude lips for more panache
Wear killer heels to complement your sexy attire
Add some shimmer to your eyes for the glam look
You are no less than a star. So, try out this red carpet look with panache and let the world see a star!
IANS