The Indian summer has long been over and the monsoon is coming to an end soon too. The time between seasons is always a challenge on the fashion front. Do you dress in the colors of the season that passed or in the one that's to come? Well, how about a bit of both? Bollywood actress Soha Ali Khan wore exactly such an ensemble as she attended the ELLE BEAUTY AWARDS 2012 at Hotel Trident in BKC, Mumbai.
Her look
Style icon
What she wore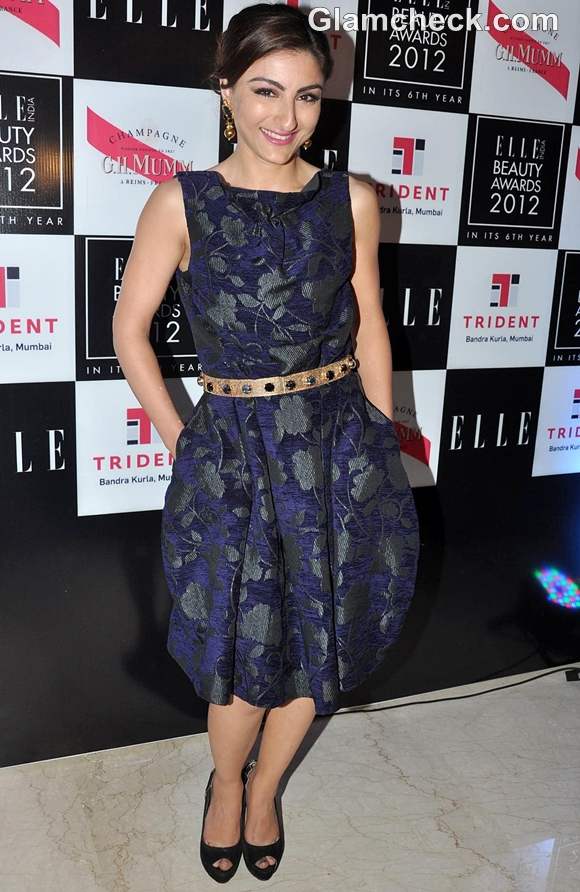 Soha Ali Khan  in Floral Dress at ELLE Beauty Awards 2012
The beauty donned a knee-length dress featuring a dark grey floral pattern against a midnight blue backdrop. The cut of the red carpet number is both elegant and flirty, making Soha look all grown up and mischievous at the same time. She accessorized the outfit with a gold belt, black peep-toes and gold dangle earrings.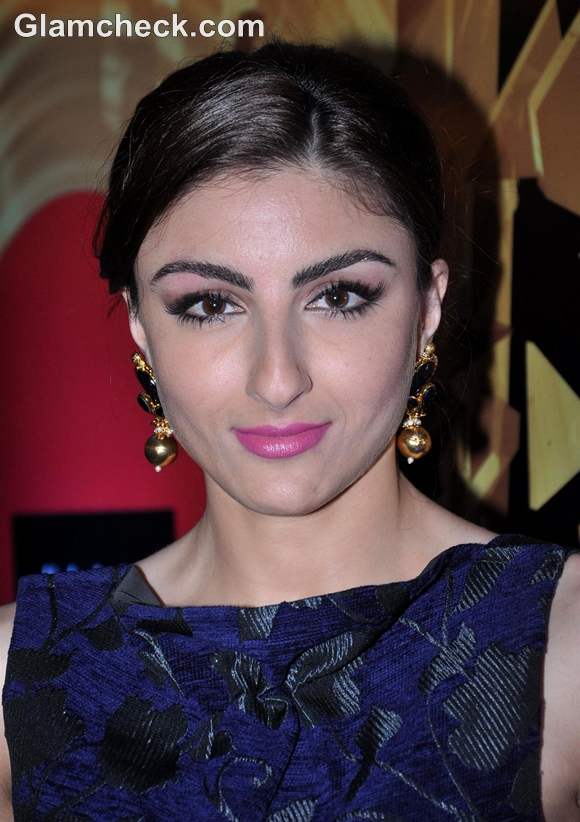 Soha Ali Khan at ELLE Beauty Awards 2012
Contributing to the success of her look were her stellar hair and makeup that made her look just like her gorgeous mum, yesteryear diva Sharmila Tagore. Soha lined and mascarraed her peepers darkly, creating the most striking the resemblance to her mother. A pop of pink lipstick and a simple updo completed her look.
Get the Look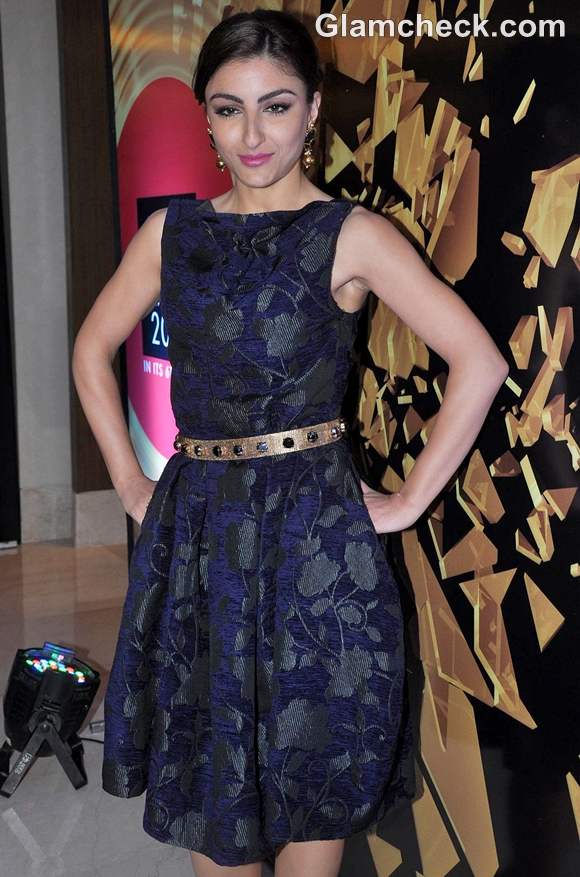 You too can achieve Soha's cool between-season look by combining elements from two seasons. Be on the lookout for outfits that feature color or prints that are particular to both summer/monsoon and winter. Darker, earthier colors are more popular in the winter while nature-inspired prints usually make it big in the warmer months. The pairing is usually a winner for the in-between weeks before we slide definitively into a new season. Casual/work wear too can benefit from the combos – a floral shirt with dark pants, for example.
How and where to sport the look
Soha's look is great for any social events that call for elegance from parties to weddings. The accessories are what make it glamorous. So you can add or subtract the same depending on how out-there or staid you want your look to be.
IANS