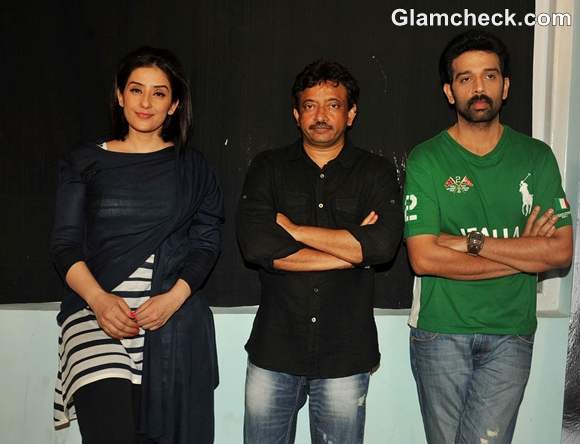 Bollywood celebrities Manisha Koirala, Ram Gopal Varma, Madhu Shalini and J. D. Chakravarthy are in high spirits. Their new horror movie "BHOOT Returns" premieres in a week and the cast along with director Verma got together for a press conference at Mehboob Studios in Bandra, Mumbai to do some crucial, pre-premiere marketing.
The 3D horror film is a sequel to the Verma's "Bhoot" from 2003. The scary movie generated quite a fan following then which led to the making of a sequel. There were a lot of legal obstacles in the way but all seems to be taken care of now and the movie is set for release on October 12. Verma is the king of fear in Bollywood so we're in for quite a treat.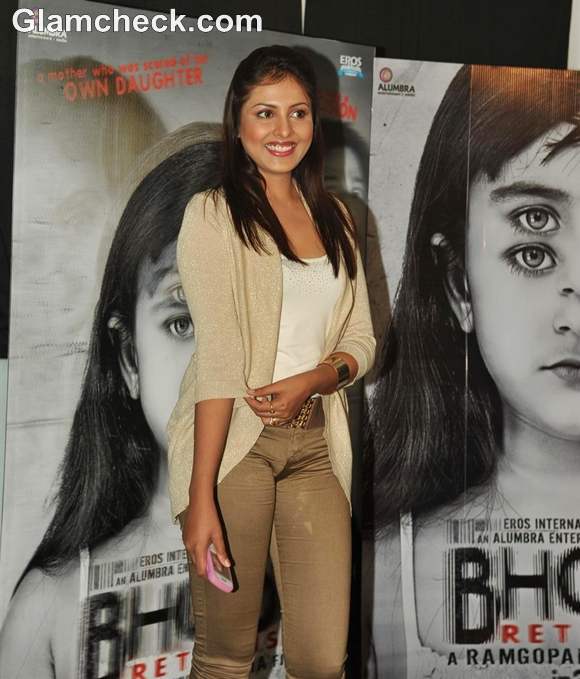 Madhu Shalini at film BHOOT Returns press conference
The leading ladies of the film were dressed in casual style for the meet-and-greet. Madhu Shalini gets full points for her classy neutral ensemble consisting of beige pants, a white top and a pale beige shrug. Straightened hair and red lips completed her look.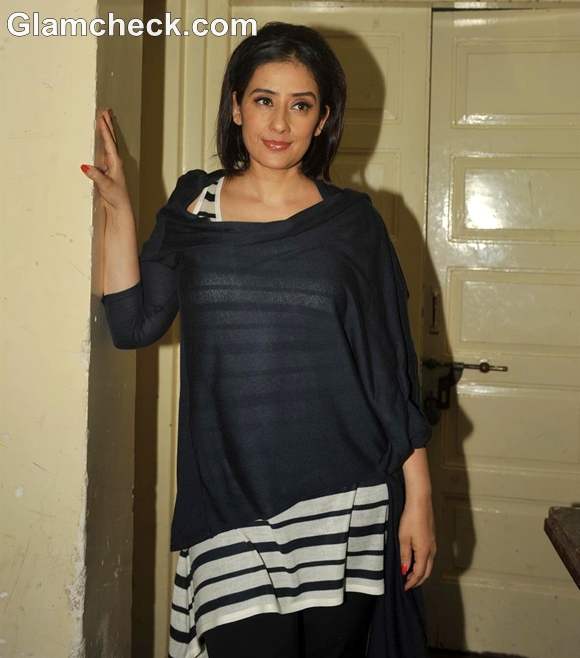 Manisha Koirala at film BHOOT Returns press conference
Meanwhile, the sexy but elusive Manisha Koirala was the picture of serenity in a long black-and-white striped top and sheer black overlay paired with black leggings. The shy beauty added a pop of color with bright coral nails, leaving her hair and makeup simple to showcase her innate sophistication.
IANS