Locations Exhibition completes ten years in 2012 and Sudhanshu Hukku, the brainchild behind the event, organised an award night at the annual gala to toast the best of the best from 16 countries at Hotel Novotel in Juhu, Mumbai on October 5.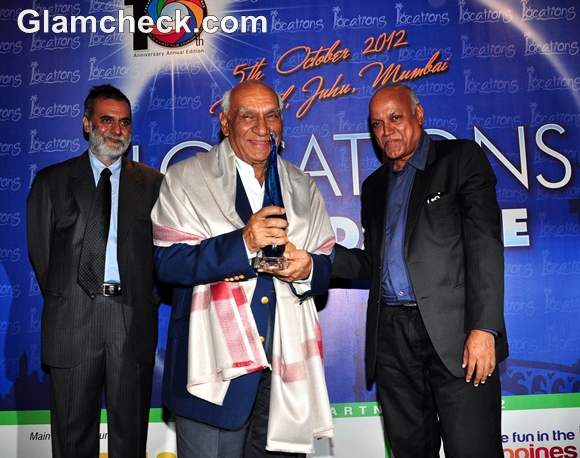 Yash Chopra Honoured with Lifetime Achievement Award
The star-filled do was attended by a host of Bollywood bigwigs, some to accept awards and others to show their support.
Director Yash Chopra was the honoured guest of the evening. He was presented with the Lifetime Achievement Award for his exemplary contribution to the Indian film industry. He has been instrumental in putting Bollywood on the international map.
Our sincere congratulations to the esteemed film-maker.
IANS