Several influential designers are making their mark at Wills Lifestyle India Fashion Week. Just two days in, the fashion world was already abuzz and online beauty mags were agog with excitement at the unveiling trends.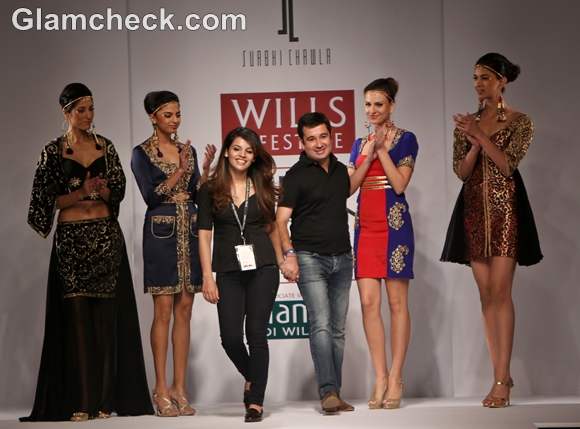 Designer Surabhi Chawla showcased her extremely interesting collection entitled The Indian Gypsy at Pragati Maidan in New Delhi on October 7, sparking lust in many a woman's heart.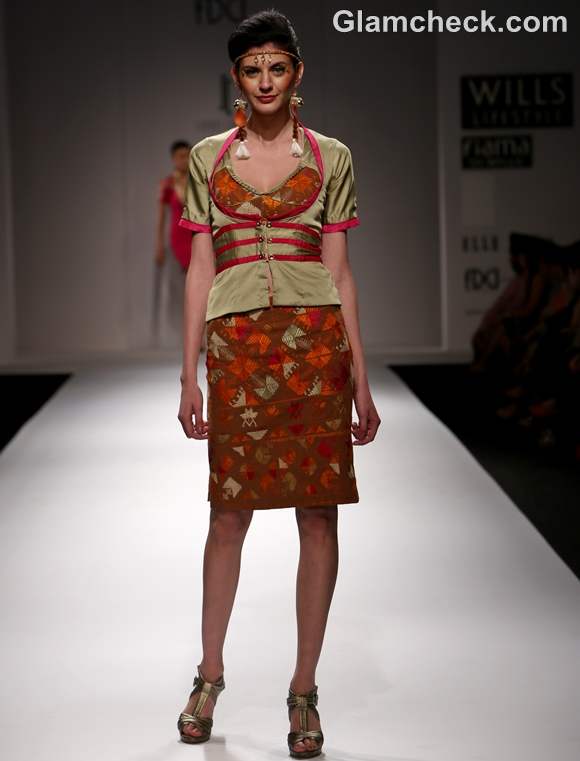 Although her inspiration was Indian culture, the cuts of many of her outfits were far from it. Tight, tiny mini dresses and flowy resort wear spoke of a western influence, but the silhouettes and prints used borrowed from the rich heritage of Indian design. Phulkari and block prints surprised in their unpredictability on decidedly Western wear.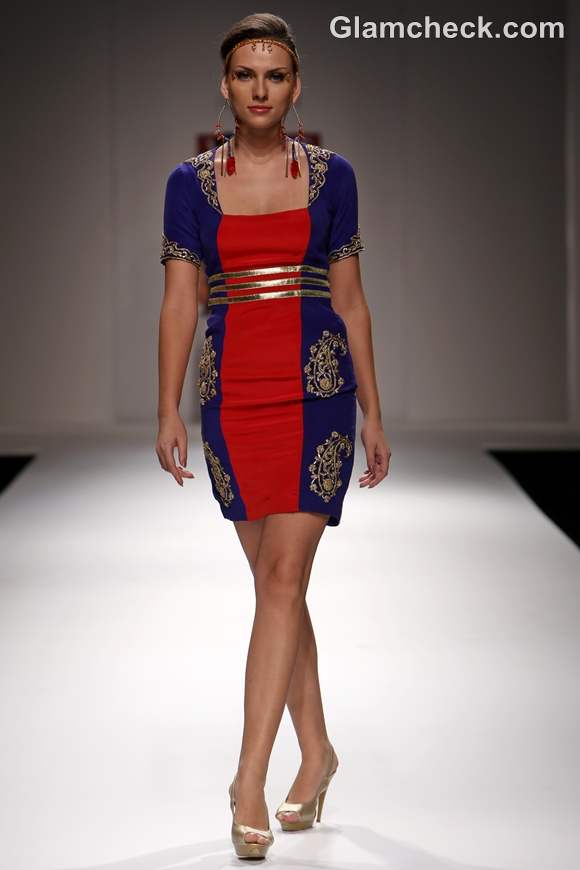 Influences of traditional culture were obvious in many of the designs thanks to the rich embroidery, but she also made a statement to that end with the use of very folksy earrings which were unmistakably Indian in origin. Even the hairstyles were given a quasi-Indian twist.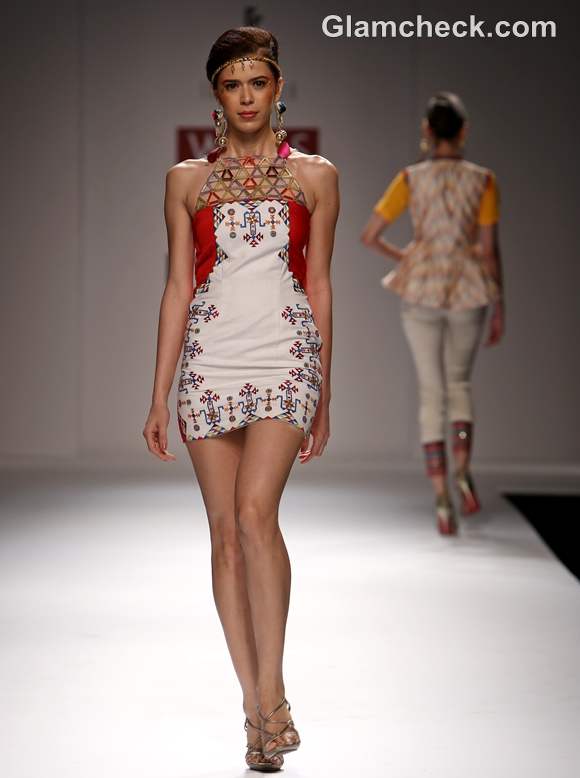 Surabhi stuck to natural fabrics like luxurious cotton and fine silk, using rich reds, blues, pinks and greens in a majority of the ensembles.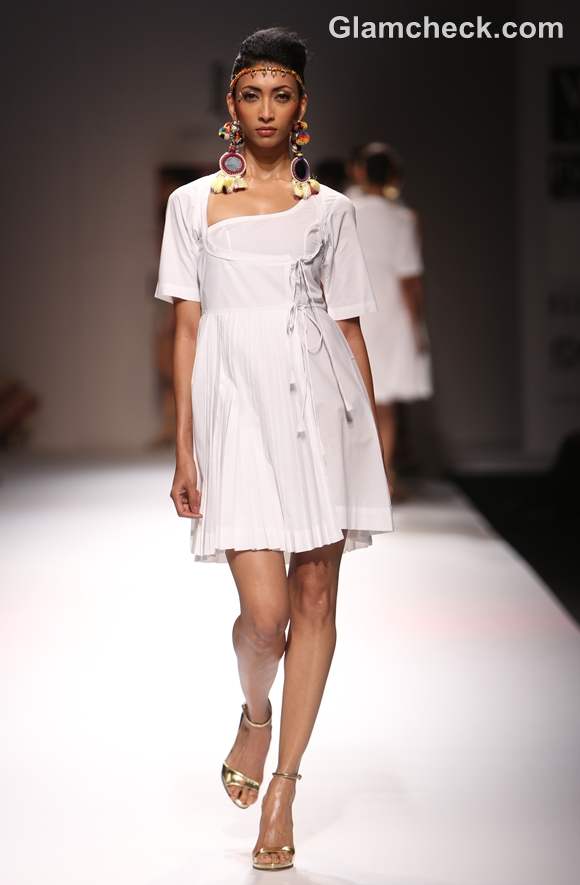 Neutral whites and off-whites also played a large role in off-setting the brighter hues while imparting elegance.
Indian Photo Agency