Designers were breaking the mold, the glass ceiling and everything in between on Day 4 of the Wills Lifestyle India Fashion Week Spring/Summer 2013 at Pragati Maidan, New Delhi on October 9.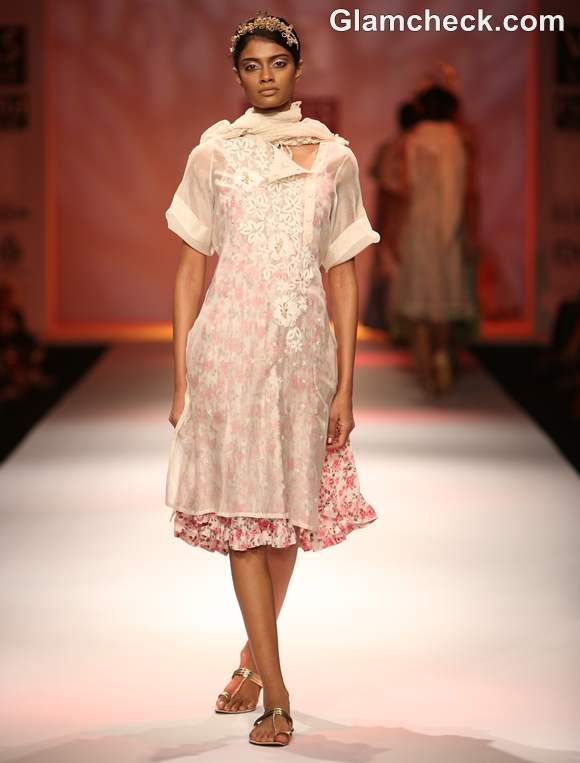 Arabian Days By Pratima Pandey WIFW S-S 2013
Pratima Pandey brought the current cultural consciousness to the runway through her collection 'Arabian Days' from her label Prama.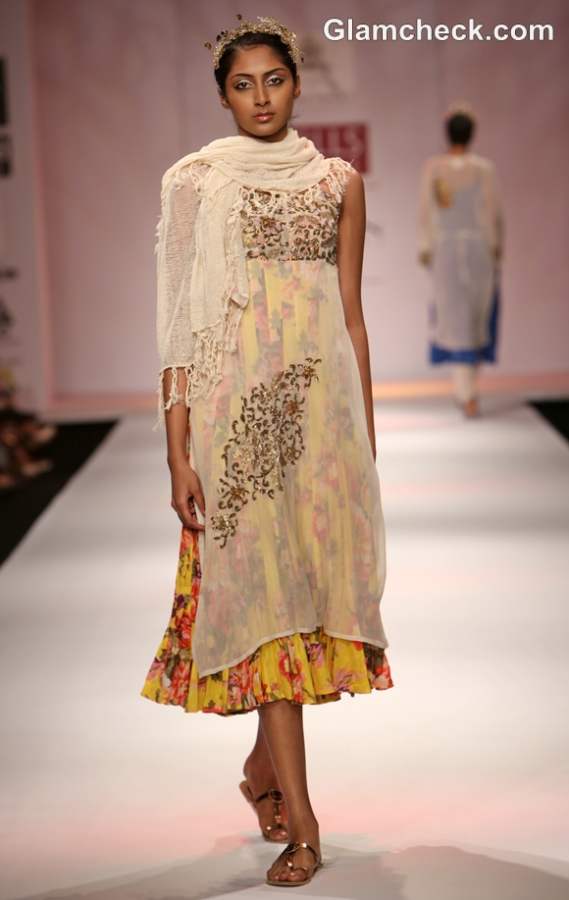 Arabian Days – Pratima Pandey WIFW S-S 2013
She is very vocal about supporting the use of natural materials as well as modern but natural methods of dyeing fabrics used in runway outfits so that traditional handicraftsmen and women find a sustainable and lucrative role in the ever-changing world of fashion. Her goal with this showing at WIFW was not only to highlight her creativity but also to prove that natural and simple can be exquisitely beautiful and worthy of couture.
Pratima Pandey WIFW S-S 2013
All her ensembles utilized chanderi and natural cotton. She was largely inspired by flowers and the theme ran through almost all the outfits.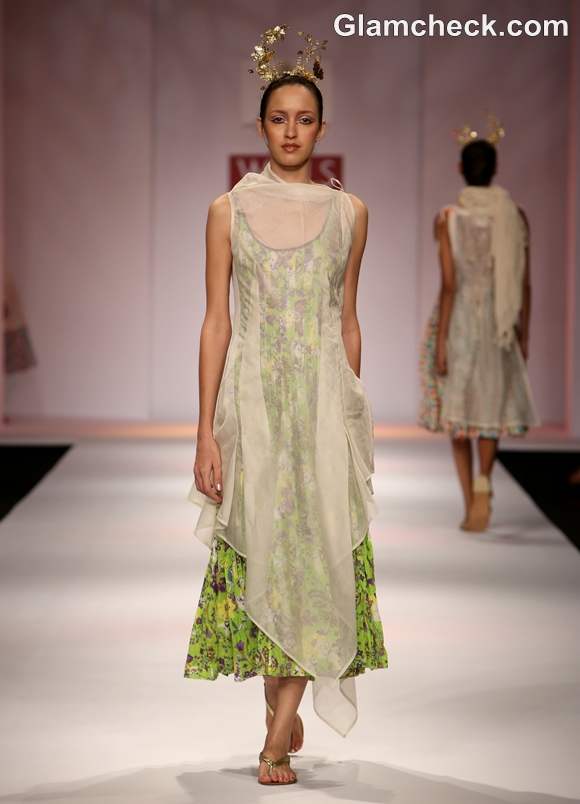 Layering played a starring role in all the designs. Colorful calf-length dresses and salwar kameezes were transformed into ethereal ensembles with sheer overlays that boasted tassels, embroidery, asymmetrical hemlines and unique cuts that made them an essential part of the entire design.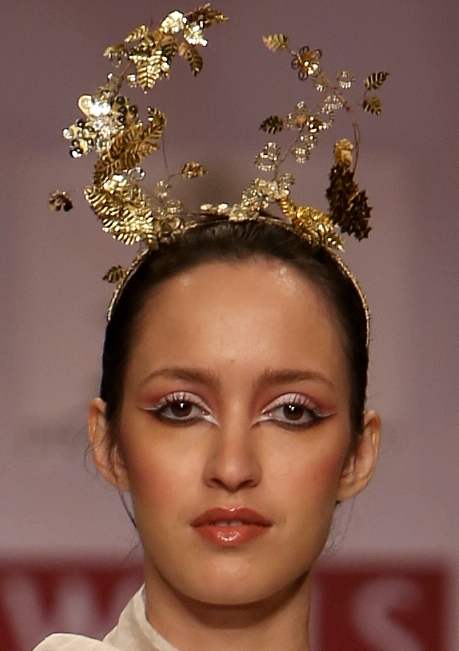 The models all looked like fairies out of a dream, an impression reinforced by the use of gold headgear fashioned into leaves and flowers creating delicate tiaras that perfectly topped off this whimsical, delicate collection.
Silver, gold and bronze flat slippers made for elegant accessories.
Unlike the makeup used in other shows at WIFW, Pratima opted for luminous eyes with winged liner and natural colors on the lips and cheeks.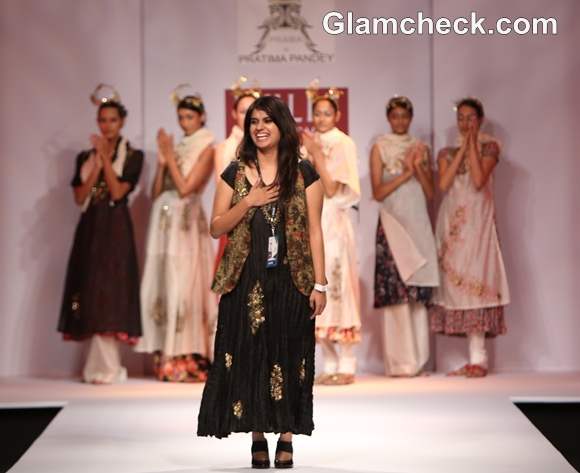 Pratima Pandey WIFW S-S 2013 collection
There was a vein of calm in all her clothes, the kind you would experience in a meadow of daffodils as you sit with your eyes closed and feel the gentle breeze in your face.
Indian Photo Agency