All of  Bollywood is still raving about how much fun they had at legendary actor Amitabh Bacchhan's 70th birthday bash at Film City in Goregaon, Mumbai. And we still can't stop gushing over the glamorous outfits that the celebs donned for what may just be the party of the year.
The entire film fraternity was at the event, so you can bet your last penny that everyone was trying to outdo everyone else, no matter how much general bonhomie there was in the air. That made for some stellar outfits with almost no faux pas! Days later, we still haven't covered all the lovely ladies who wowed us at the fun-filled do.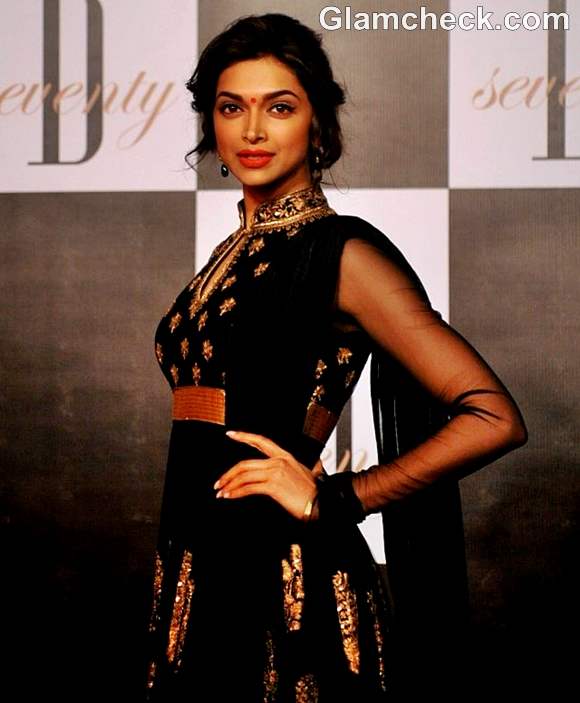 Deepika Padukone at Amitabh Bachchan 70th B'day Bash
Actress Deepika Padukone was one of the most beautiful women on the guest list who also happened to be one of the best dressed.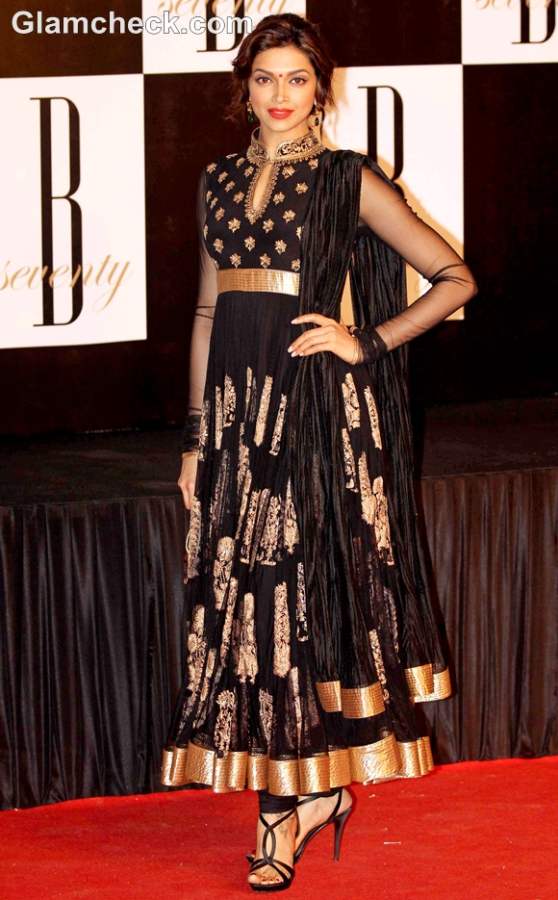 Deepika Padukone in Black & Gold Anarkali suit at Amitabh's 70th B'day Party
She donned a black and gold anarkali outfit by Rohit Bal. Floral gold embroidery emblazoned the standing collar, bust and skirt. A gold band cinched the waist and lit up the hemline of the dress as well as the plain black dupatta.
Since she's quite the towering beauty, the outfit did her full justice and vice versa.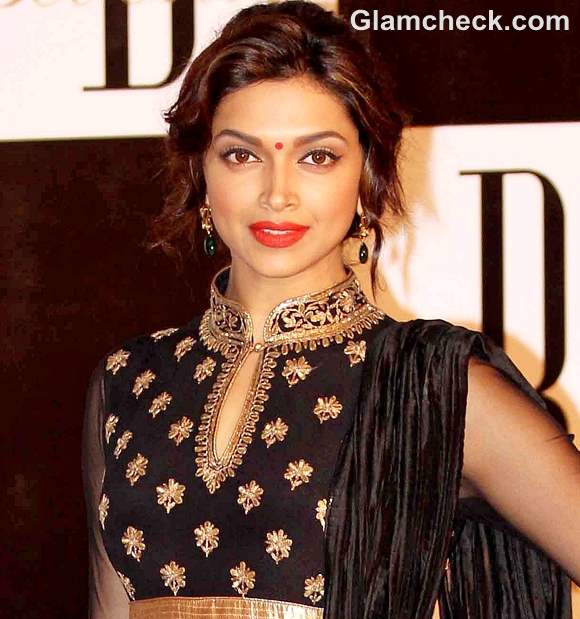 Deepika Padukone hairstyle & makeup at Amitabh's 70th B'day Party
We love how her wispy updo softens the look, which might otherwise have appeared too stern. The slightly-messy hair makes her endearing and very approachable.
She accessorized the lovely ensemble with dangle earrings by Gehna and strappy black heels by Charles and Keith, limiting her makeup to a dash of liner, an understated red bindi and subtle red lips to complete her look.
Indian Photo Agency, IANS