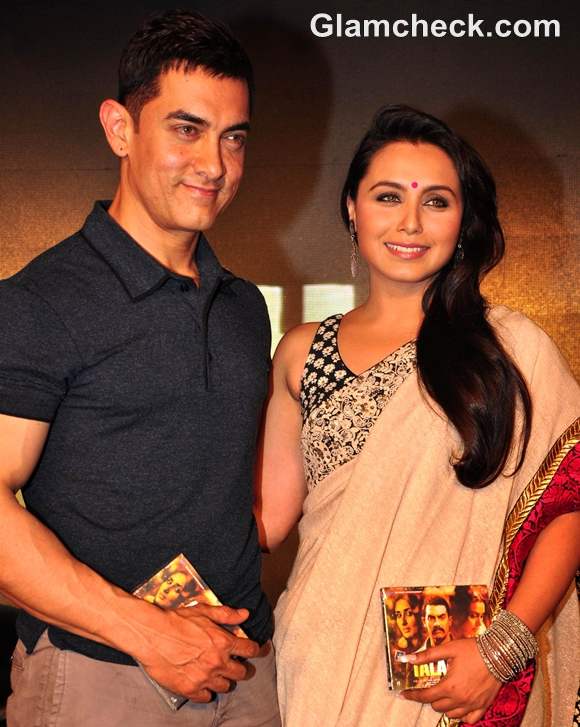 Aamir Khan & Rani Mukherjee Launch Music of "Talaash"
Bollywood actors Bollywood actors Aamir Khan and Rani Mukherjee launched the music of their upcoming film "Talaash" in Mumbai, India on October 18.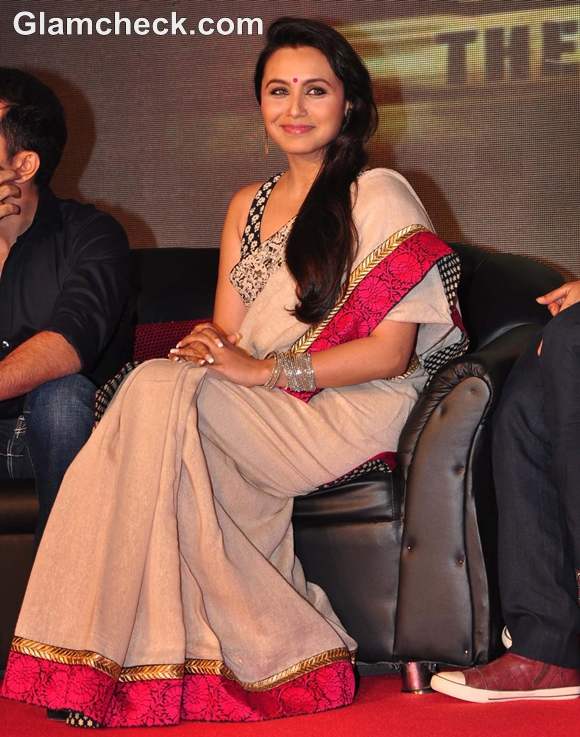 Rani Mukherjee nude saree at launch music Talaash
The third main cast member – Kareena Kapoor – was not present as she is in New Delhi for her wedding reception. Talaash will be special for Kareena in that it will be the first film to use her married name in the credits!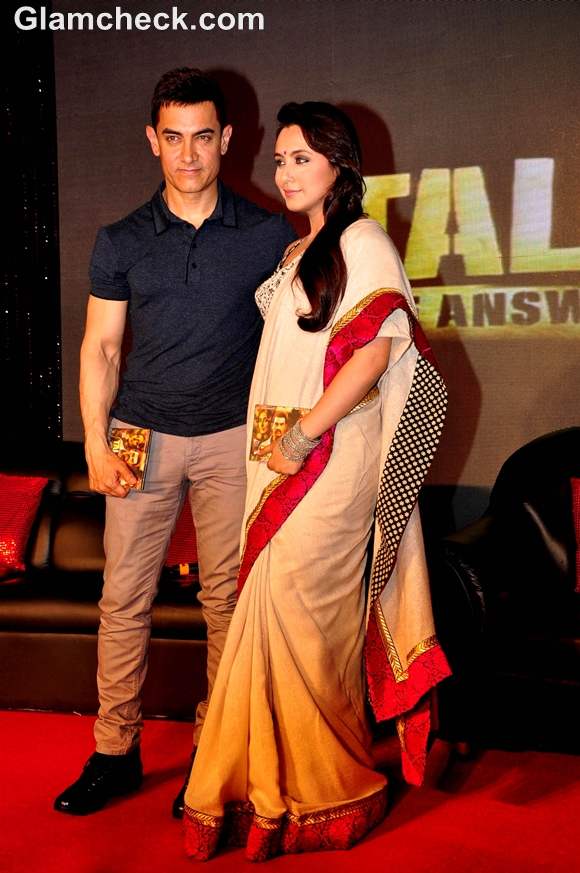 Rani Mukherjee & Aamir Khan Launch Music of  Talaash
Aamir flew in from Chicago to attend the important event. Although his calendar is full and it was inconvenient for him to fly down for just one day, the dedicated leading man said he felt that every movie he signs on for deserves 100% so he didn't mind the extra effort. Plus, this is his first big banner film since Dhobi Ghat in 2010.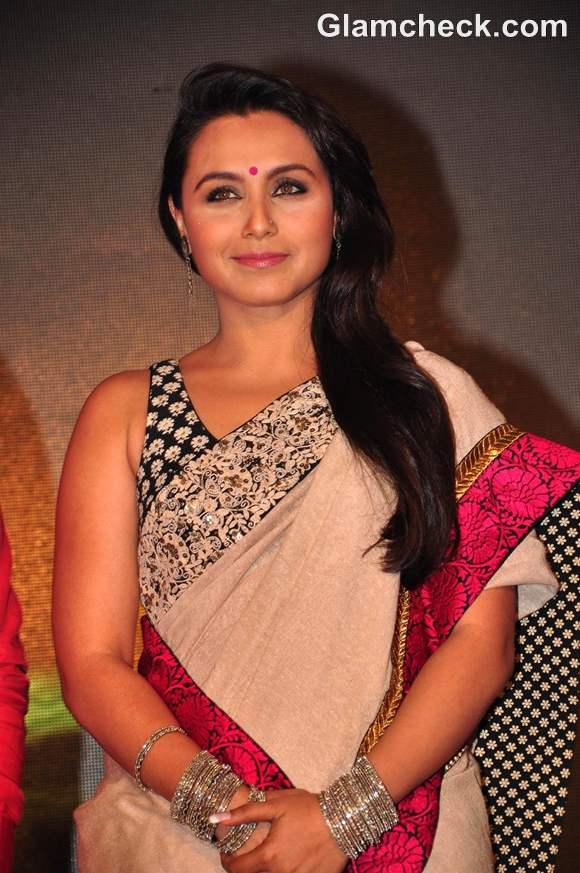 Rani Mukherjee  Talaash Music Launch
Rani looked splendid in a nude sari with a floral pink border. Wavy, side-swept hair and a pink bindi lent her look a charming sweetness. She accessorized her ensemble with silver bangles and matching silver dangle earrings.
And check out Aamir getting in on the biggest color trend of the year. He sported beige pants that were very close to a nude color, pairing them with a collared grey tee and finishing off with black leather boots.
Aamir Khan & Rani Mukherjee Talaash music launch
Talaash is a crime thriller which releases on November 30. If you're curious about the plot, take a look at the music video of Muskaanein Jhooti Hai – one of the songs off the soundtrack of the film.
Indian Photo Agency