Bollywood actor Aamir Khan is busier than ever but he is a dutiful family man above all else. The 47-year-old is in the middle of promoting his upcoming film Talaash, plus shooting for Dhoom 3 in the United States. However, he had promised his mum, Zeenat Husain, that he would accompany her on a pilgrimage to Mecca and he is keen on keeping that promise.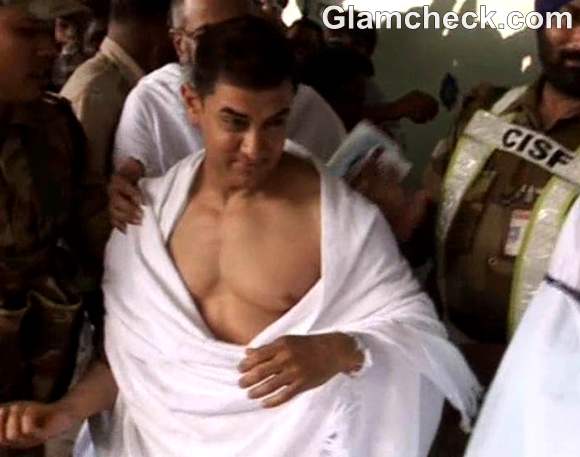 Aamir Khan Leaves for Haj with his Mother
Aamir has been very protective of his mother ever since his father's death two years ago. He recently asked her what she wanted for a present and she expressed her desire to go on the pilgrimage. Since women need to be accompanied by a male member of the family, Aamir said he would take her as soon as possible.
The 3 Idiots star left for Haj with his mother on October 19. They took a Saudi Airlines flight from Mumbai at 6:30 pm and will be accommodated at the Hotel Al Massa and Hotel Elaf Taiba in Mecca and Medina respectively. The trip will last for the traditional 14 days and they are expected back around November 3.
They were also accompanied by a maulana and other members of the family.
IANS