Mumbai, Jan 23 (IANS) Actress Moon Moon Sen is contemplating the idea of penning a coffee table book about her late mother, the reclusive Bengali screen goddess Suchitra Sen. But the book will be sans details of her personal life.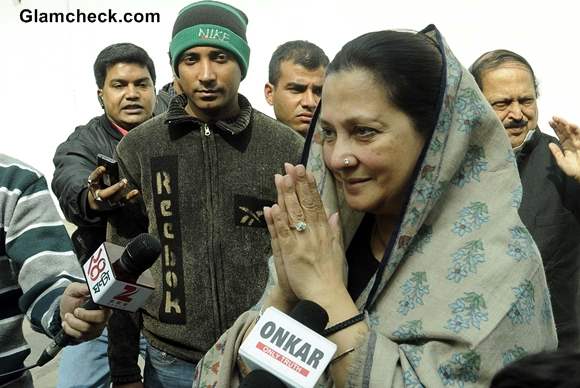 Moon Moon Sen may pen coffee table book on mother
"She (my mother) kept urging me to do a few more films and to write. I suppose now I will write again. Maybe a coffee table book about my mother," said Moon Moon.
"You know, I promised her I'd never write about her personal life. Keeping out her personal details, it'd be very easy for me to wr1ite a coffee table book on my mother," she added.
Suchitra died Jan 17 following a cardiac arrest. She was 82 years old.
For her daughter, "it's hard to imagine she is gone".
What was she like?
"She was very undemanding as a person. She was the closest to me. But she knew I had my life to lead and came to terms with that. She liked being alone. But it's not that she didn't like meeting people. She liked meeting interesting people," said Moon Moon, who was "very spoilt and pampered" by the senior Sen.
During a 26-year career, Suchitra acted in 52 Bengali and seven Hindi films, and she was the biggest star of Bengali cinema.
Moon Moon, who followed in her mother's footsteps to become an actress, has two daughters, who too are actors.
"I feel my daughter Raima can take over my mother's histrionic legacy forward and my daughter Riya would take forward my mother's spiritual legacy."
"During my mother's final days, Riya was holding her hand through the pain, giving her strength. My mother used to say Riya had the makings of a great comic actress," she said.
IANS