There's a new high-end, appointment-only jewellery boutique in Mumbai. Leading jewellers KGK inaugurated their 1500 sq ft showroom under the name 'Entice' in Borivali, Mumbai.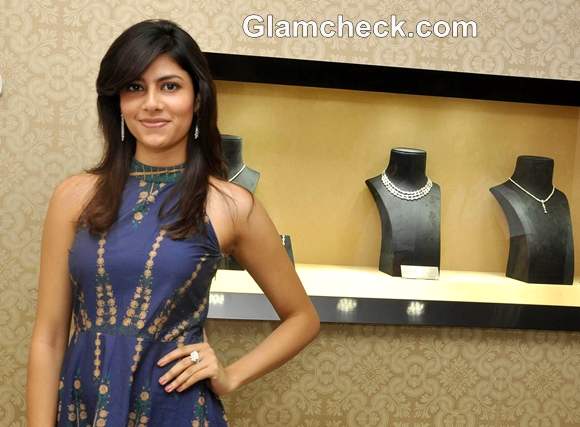 Miss India Vanya Mishra Inaugurates Entice Showroom
What's different about this jewellery showroom is that it has the retail outlet, the operations unit and the manufacturing facility all in the same space. The set-up is distinctly elite with a portfolio to match.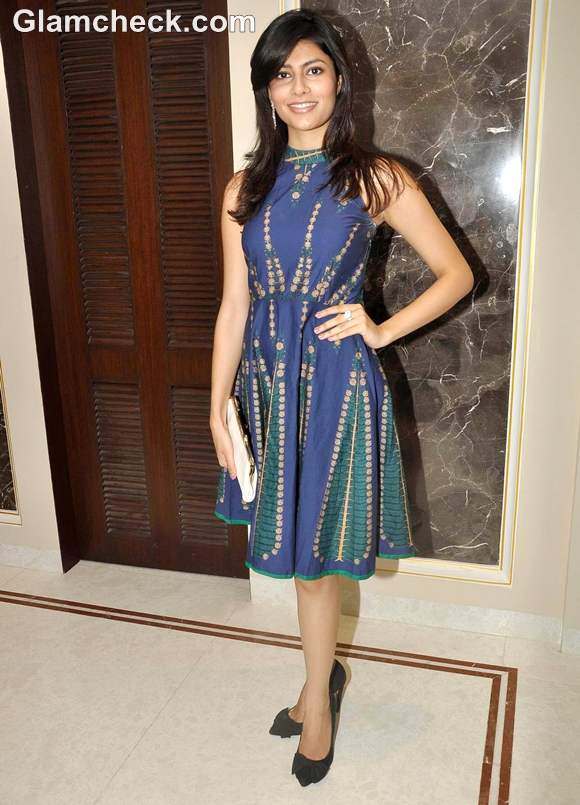 Miss India Vanya Mishra 2012
KGK roped in Miss India Vanya Mishra to cut the ribbon. She wore a printed blue halter neck dress that fell to her knees and pointy black pumps with bow detailing. A simple cream clutch purse and elegant dangle earrings accessorized her outfit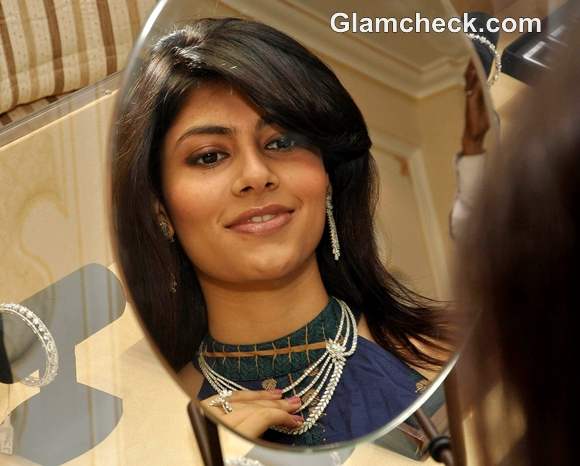 Miss India Vanya Mishra 2012 Entice
Vanya got to try on a few of the unique diamond necklaces as part of the launch. Lucky girl!
IANS