Acclaimed designer Ritu Beri's new festive collection was launched at Kimaya Fashion store in Mumbai. Ritu Beri along with Kimaya's Chairman and Managing Director Pradeep Hirani were present at the launch.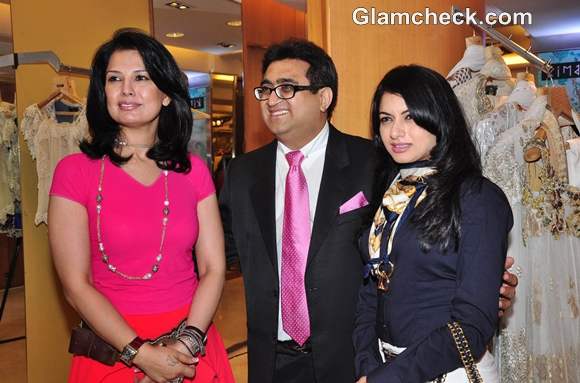 Ritu Beri New Festive Collection launch at Kimaya Fashion Store in Mumbai
Style Identity
Haute-ness Classified
She Wore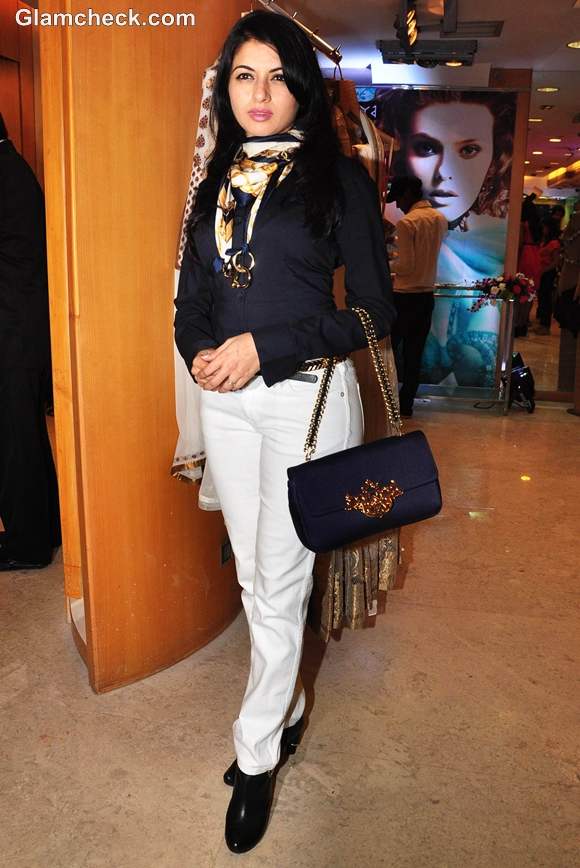 Bhagyashree was spotted looking chic in navy shirt paired with tailored white trousers and a chain print scarf. She accessorized her look with a silk scarf scarf, a navy blue arm candy with gold chain strap, a gold metal belt and fabulously carved black shoes.
Hair & Makeup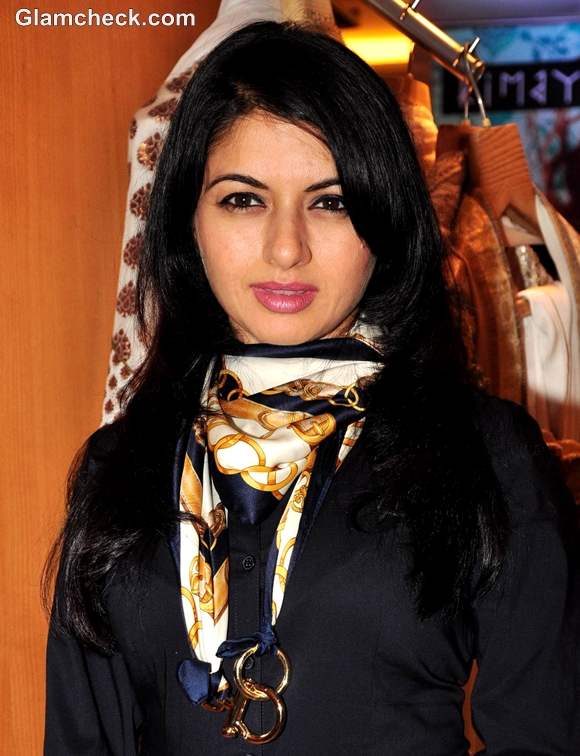 Bhagyashree
The petite fashionista wore her make-up well keeping it fresh and clean. She accentuated her eyes with kohl and a liner in black for the upper lid. A pink blush and matte pink lips completed her look.
Her hair was blow-dried and styled to perfection. The lady sure knows her style! We gaped at the stylish do of Bhagyashree.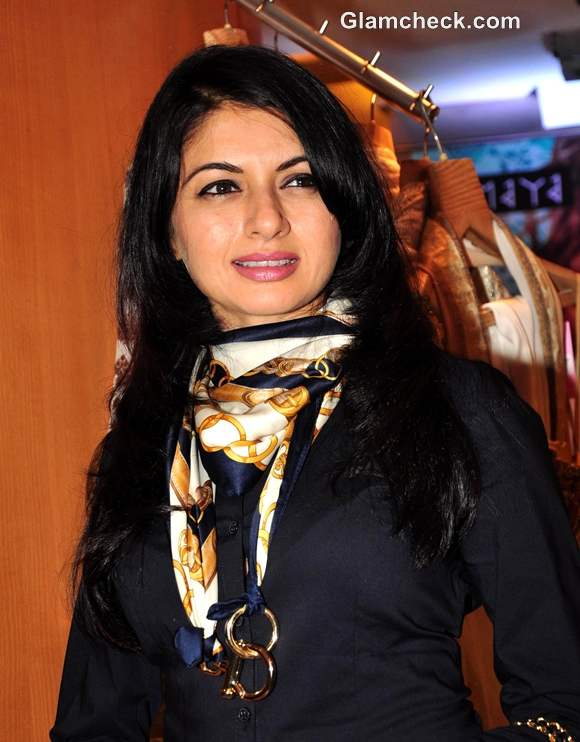 Bhagyashree 2012
The launch of Ritu Beri's new festive collection showcased an array of Indian ensembles like, kurtis, jackets, and lehengas all in the spirit of festivities. The designer was herself present at the launch wearing a layered ensemble.
Ritu Beri has a list of enviable clients from both India and abroad. She caters to a varied list of clients ranging from Nicole Kidman to the Swarovski Family. Indian fashionistas swear by her name and this launch had Bhagyashree swinging in looking chic and classy. We loved Bhagyashree in this avatar. Did you?
Indian Photo Agency