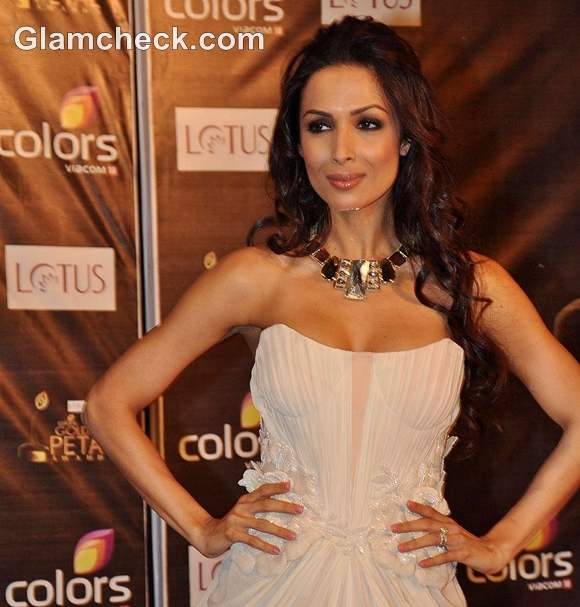 Bollywood actress Malaika Arora Khan was just one of the magnificently beautiful women on the red carpet at the recent Colors Golden Petal Awards 2012 at BKC in Mumbai. But the former model managed to stand out thanks to her perfect pins and her dazzling white ensemble.
Her look
Understated elegance
What she wore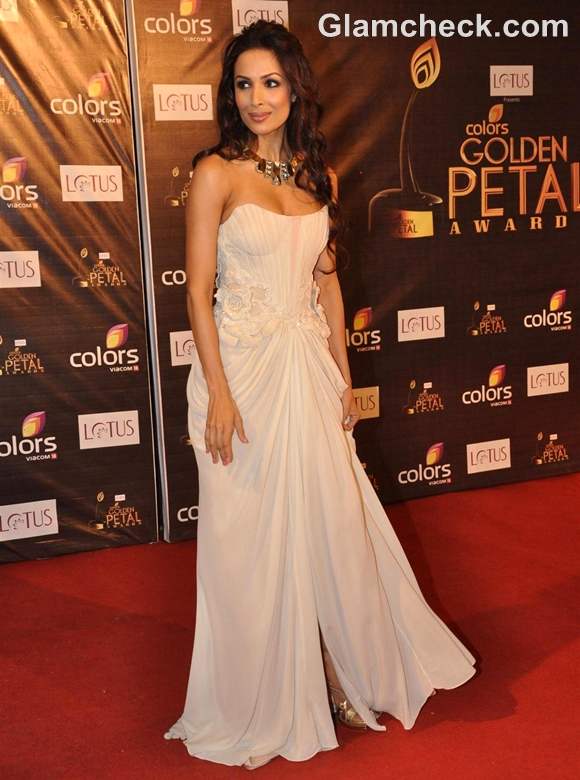 Malaika Arora Khan at Colors Golden Petal Awards 2012
Malaika looked gorgeous in a strapless beige dress which featured a fitted bustier-type bodice and a floor-sweeping draped skirt with a thigh-high slit to boot. The latter revealed her toned legs, very reminiscent of that dress worn by Hollywood actress Angelina Jolie some time ago. The waistline also had delicate floral detailing to up the femininity of her look.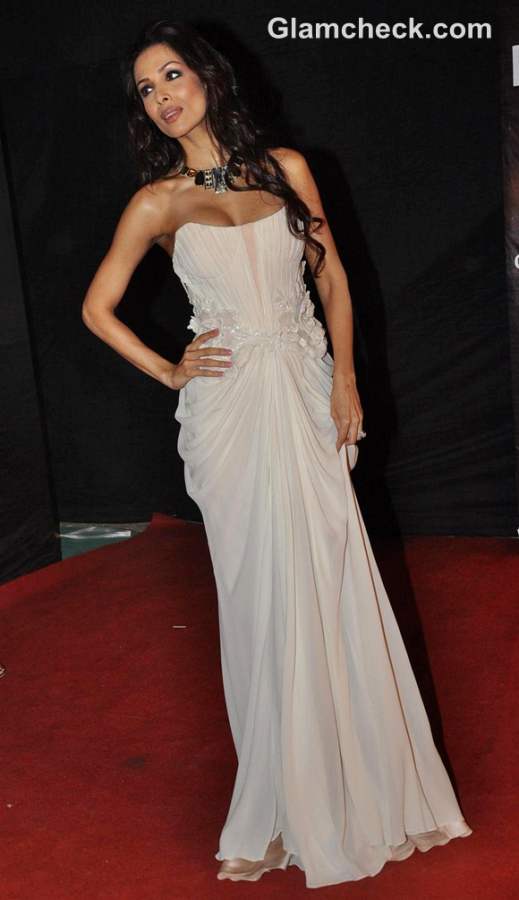 Malaika Arora Khan gown at Colors Golden Petal Awards 2012
The dusky beauty accessorized her outfit with a metallic statement necklace and metallic strappy heels, finishing off seriously luminous curls – half-up, half-down – glossy pink lips and dark eyes.
IANS