The Rajhans Group has a new brand ambassador –  Bollywood actress Sonakshi Sinha. A press meet was held on December 14 in Mumbai, India to announce the news.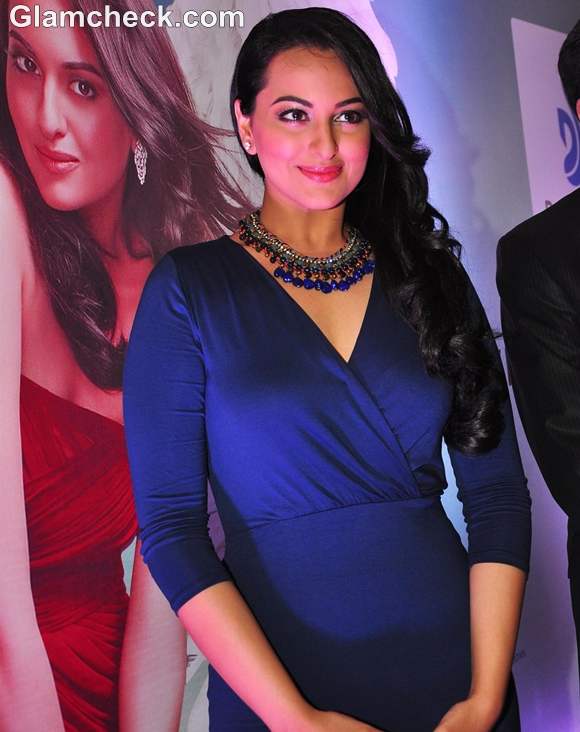 Sonakshi Sinha Brand Ambassador for Rajhans Group
Sonakshi stated that she was very honored and considered herself fortunate to be the brand ambassador for Rajhans at such a young age. She also lauded the brand's aspirations and ambitions, hoping that she would grow along with the company's development.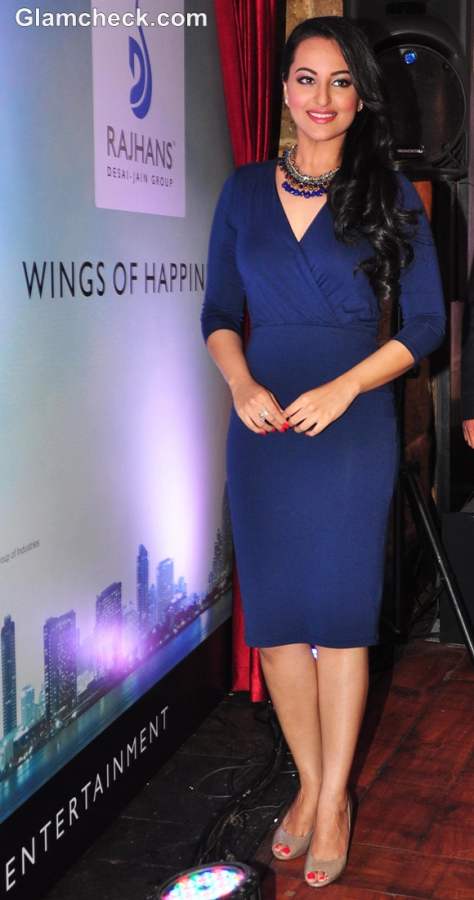 Sonakshi Sinha the New Brand Ambassador for Rajhans Group
Jayesh Desai, chairmain of Rajhans, said that the reason they chose Sonakshi was because she was a symbol of innovation and integrity, the very principles of Rajhans, and because she is capable of connecting to people from all over the nation. Her ensemble at the event did indeed reflect the chairman's impression of her.
Her Look
Poised
What she wore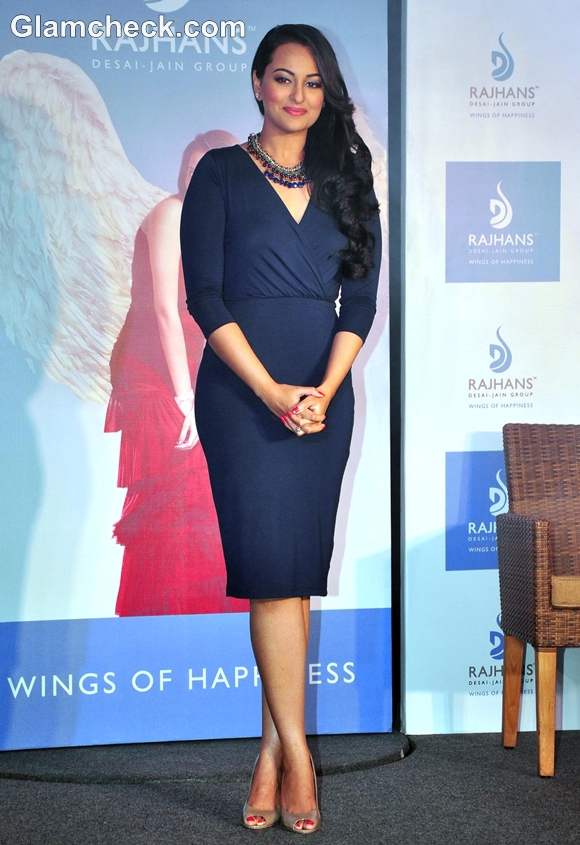 Sonakshi Sinha  New Brand Ambassador for Rajhans Group
Sonakshi was classy in a knee-length blue dress with a V-neckline. She accessorized with a blue statement necklace, diamond stud earrings, a finger ring and a tiny nose ring.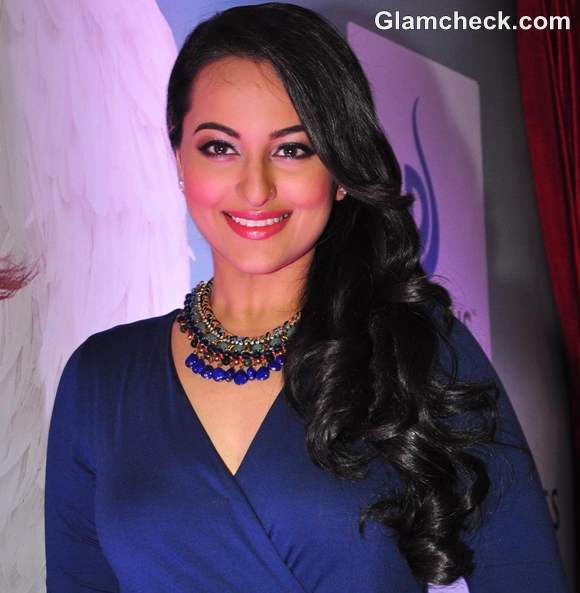 Sonakshi Sinha haristyle makeup
Her hair and makeup for this look were very glamorous. The eyes were thickly-lined, her cheeks flush with color and her lips lit up by pink lipstick. Her soft black hair was styled in luscious curls and swept over her shoulder to complete the ensemble.
Indian Photo Agency