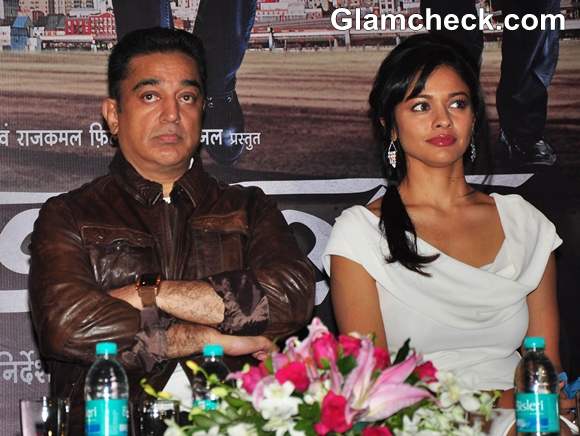 Kamal Hassan is promoting his upcoming movie rigorously and is also on a four-city tour which includes, Mumbai, Delhi, Patna and Indore. It is a very ambitious project for the actor as he has written, directed and co-produced the film.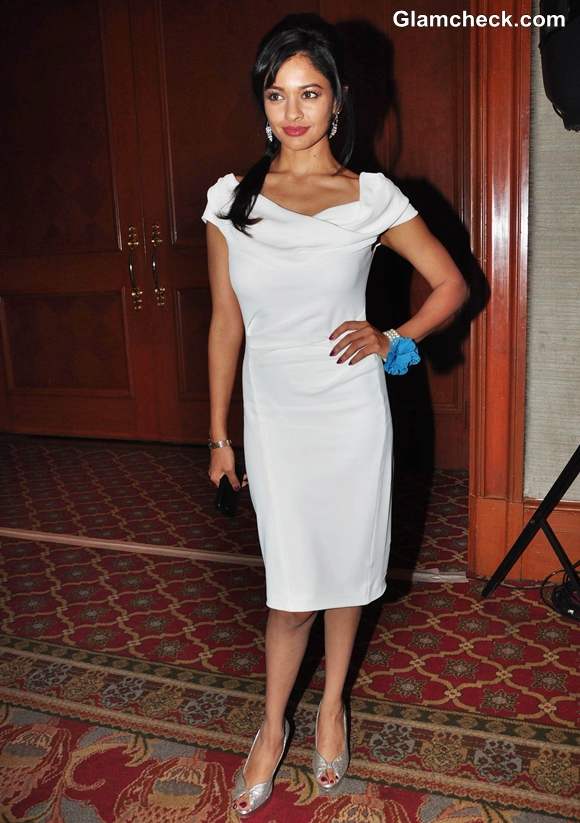 Actress Pooja Kumar was seen promoting the movie with Kamal Hassan in Mumbai. The beautiful Pooja wore a white sheath dress with extensive cowl at the shoulders. She paired the ensemble with a pearl bracelet which was adorned with a large blue flower, a pair of silver sequined heels, gorgeous earrings and a side-braid.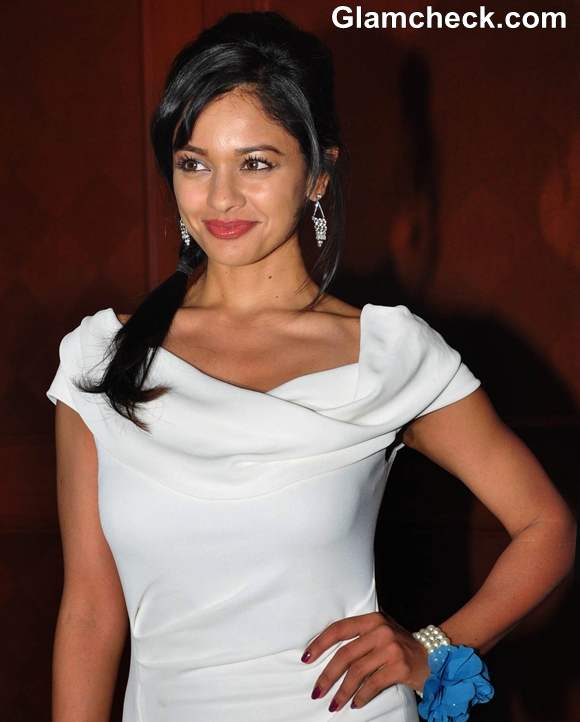 Pooja Kumar Vishwaroopam
The actress has a lovely pout and she sported a bright lip color and gloss on her pout; bright sparkly eyes, lots of mascara and magenta nails completed her look.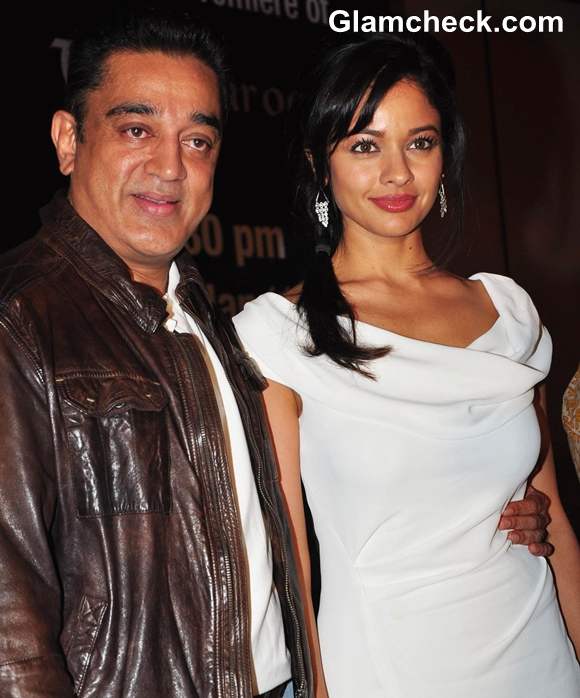 Kamal Hassan & Pooja Kumar Promote Vishwaroopam
Kamal Hassan was in his usual cool and casual look wearing a brown leather jacket with his white tee and black denim combo.
The film also stars Rani Mukherjee, Shekhar Kapur, Rahul Bose, Andrea Jeremiah and Jaideep Ahlawat in supporting roles. It is also heard that Vishwaroop is the first ever Indian film to have a Auro-3D sound format.
The mega-budget film is slated to release on the 11th of January across India. Be sure to catch this movie with a big bag of popcorn.
Indian Photo Agency