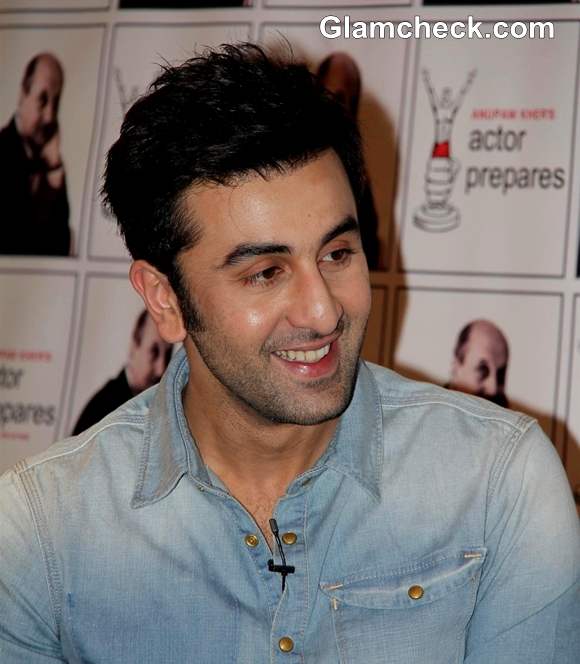 In-demand Bollywood actor Ranbir Kapoor was interviewed by Anupam Kher for "Behind the Success" in Mumbai, India on January 15.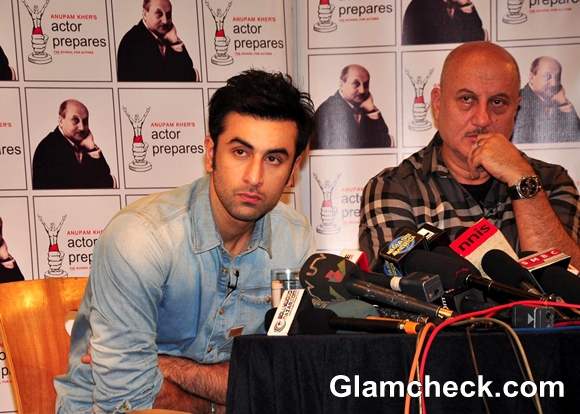 Anupam Kher Interviews Ranbir Kapoor for Actor Prepares
The series of interviews is for Anupam's own acting school 'Actor Prepares' where students get the chance to hear first-hand the methods that successful actors use to prepare for and enact their roles.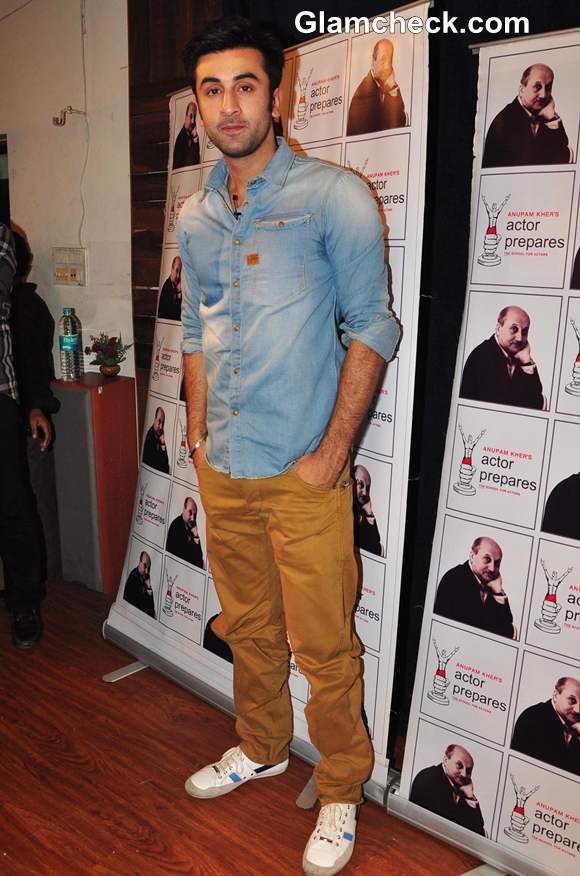 Ranbir Kapoor for Actor Prepares
Ranbir looked scrumptious in camel jeans, a light blue denim shirt and white sneakers. He was in a playful mood and thrilled to be interview by Anupam, but it was the other way around too!
Ranbir Kapoor for Anupam Kher's 'Actor Prepares'
So excited was the latter to have the Barfi star on his show that he announced it on his Twitter page and asked fans if they wanted to quiz the dashing hero on any particular topic. Poor man must have been flooded with replies!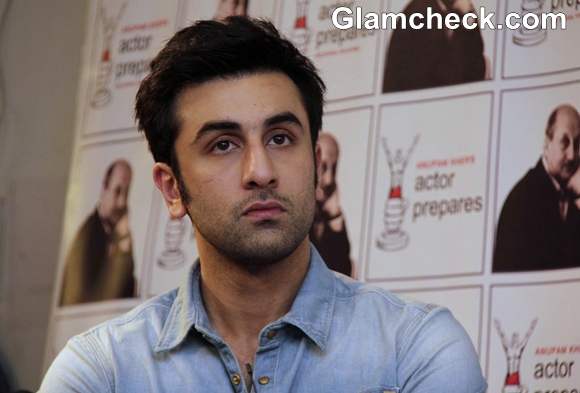 Ranbir Kapoor 2013 actor prepares
He nevertheless took the time to actually read through them and include some of the questions in his interview.
Indian Photo Agency, IANS