BETI, an NGO started by Anu Ranjan, held a Movement Fashion Show called 'NO MORE FEAR' at the JW Marriott Hotel in Mumbai, India on January 14.
The unique show creates awareness about crimes against women and garners funds plus other kinds of support for women who have been affected by them. Achla Sachdev Choreographed the star-studded affair to perfection. Several Bollywood celebs lent heart-touching support themselves by participating in the show.
The event stands for a crucially important issue, but that in no way undermined the quality of the creations presented on the runway. One gorgeous ensemble after the other took our breath away, aided by the celebrities who modelled them.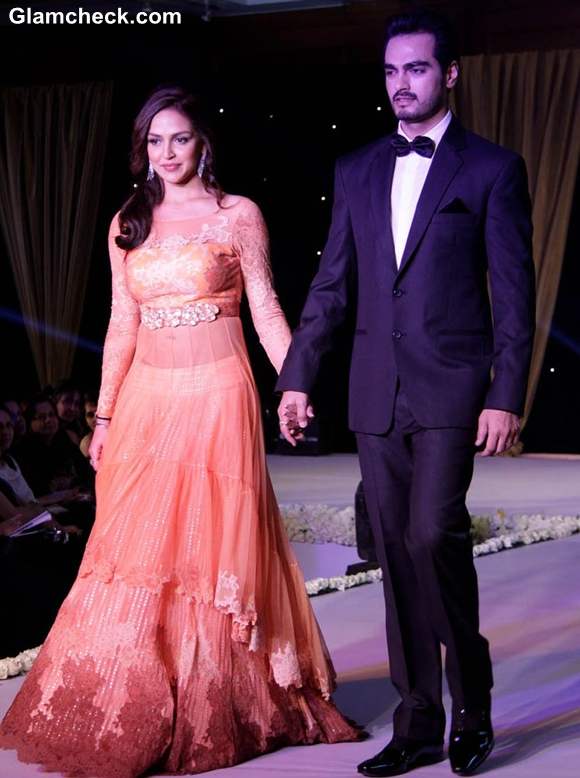 Esha Deol with Bharat Takhtani walks the ramp for 'No More Fear'
Bollywood actress Esha Deol was one of the first to walk the ramp, accompanied by husband Bharat Takhtani.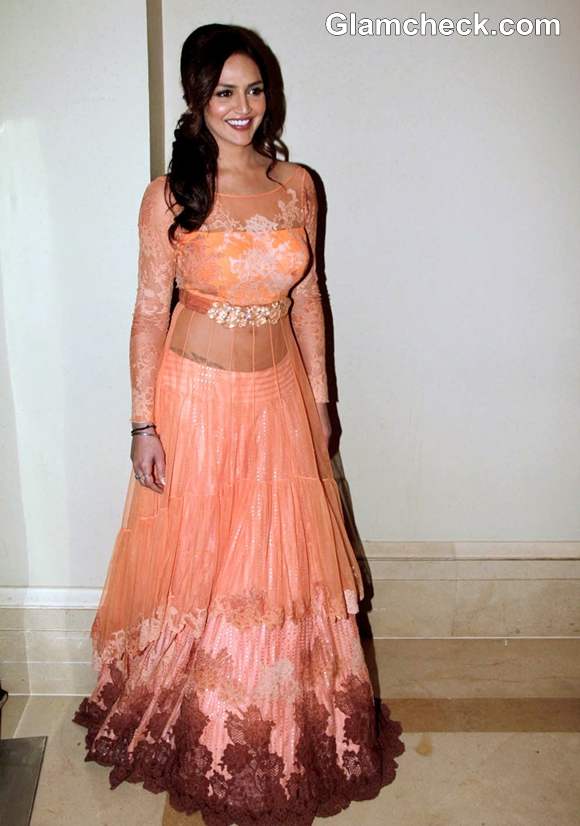 Esha Deol walks ramp for 'No More Fear'
She wore a pale orange ghagra choli with a transparent net overlay. The hemline was tastefully embroidered with brown lace to complete the simple but tasteful look.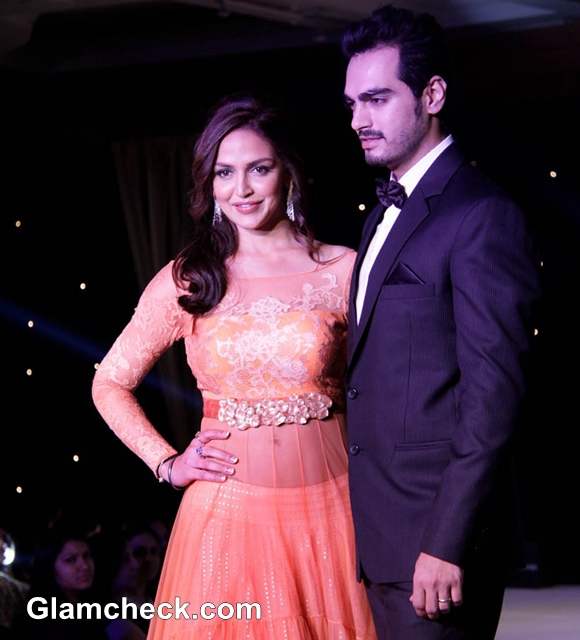 Esha Deol & Bharat Takhtani 'No More Fear'
Fashion designer Nishika Lulla was sizzling in a pink and gold blouse draped in a fishtail style!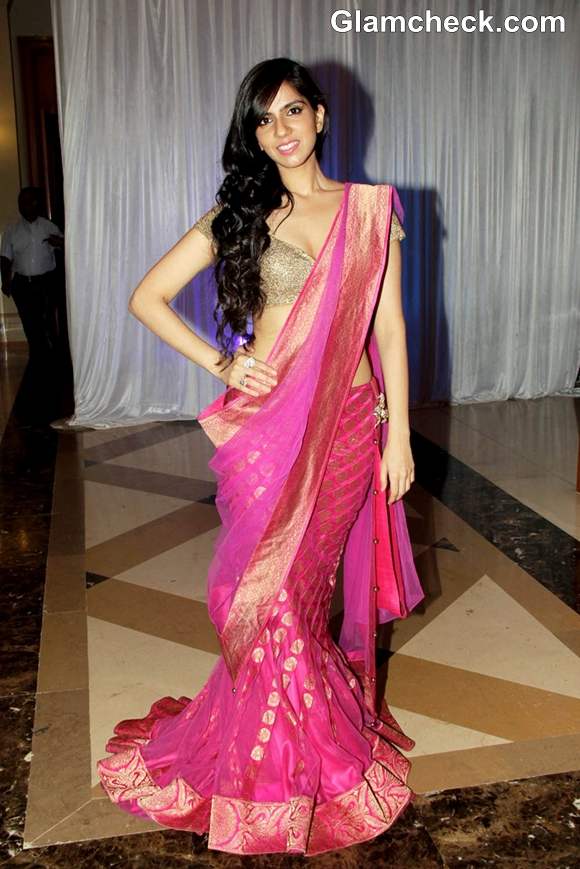 Nishika Lulla 2013 for 'No More Fear'
Loving the Western take on the traditional nine yards! Her well-tailored, fitting, low-cut gold blouse contributed to the overall sex appeal.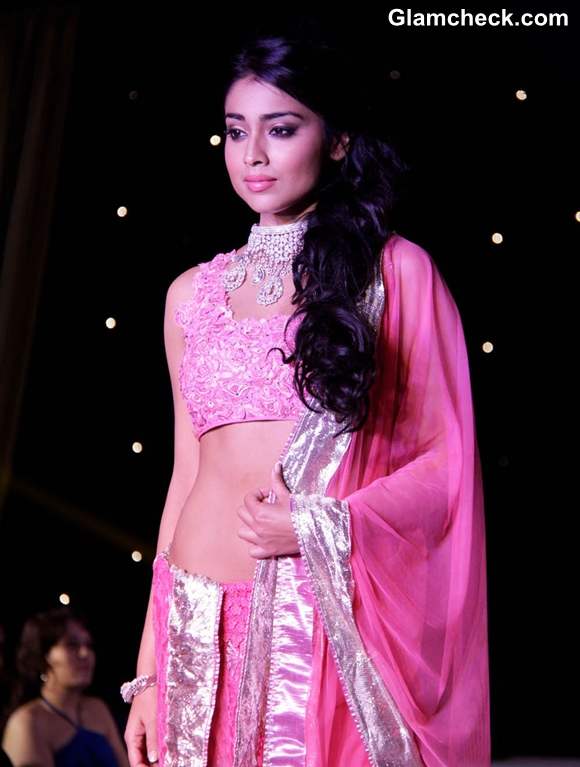 Shriya Saran walks the ramp for  'No More Fear'
Bollywood actress & model Shriya Saran looked peppy and very sexy in a bubblegum pink sari which was draped to look like a ghagra choli.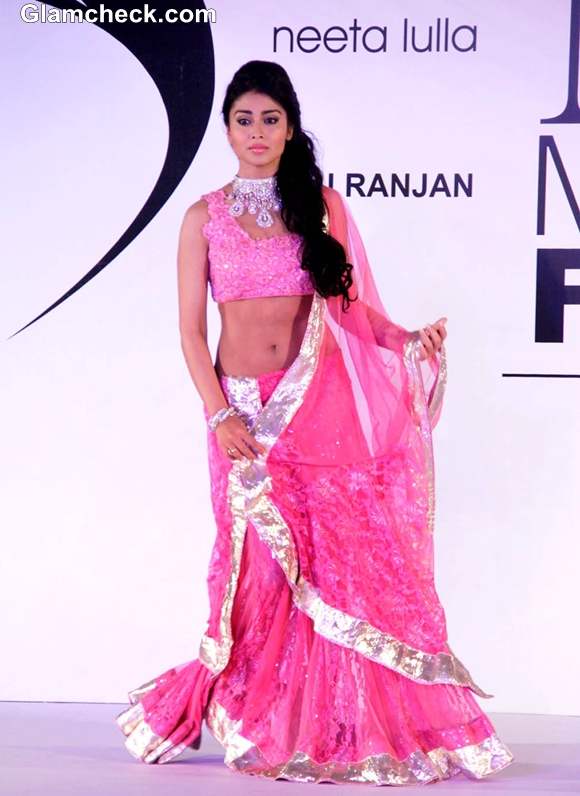 Shriya Saran walks ramp for 'No More Fear'
The blouse was entirely embellished with pink crystals while the sari itself boasted a thick silver border – both elements adding dollops of glamor to the ensemble. Watch out Shushmita Sen on the same event-
Sushmita Sen At Anu Ranjan's Beti Movement  'NO MORE FEAR'  Fashion Fundraiser

Sushmita Sen walked the ramp for Anu ranjan envisioned movement, Beti. This awareness show was held in Mumbai to propagate […]
Indian Photo Agency