We reported yesterday that AUDI launched its newest and swankiest showroom in South Mumbai over the weekend. Meanwhile, the luxury car brand was unleashing its deadly new sports cars at the showroom in New Delhi.
"Race 2" stars Saif Ali Khan, Ameesha Patel and Deepika Padukone were at the unveiling.
Saif was dashing in a checked shirt and faded blue jeans.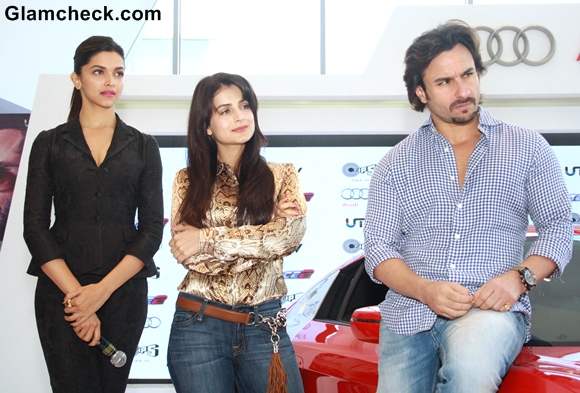 Race 2 stars Unveil New AUDI Sports Cars in Delhi
The ladies looked lovely, Deepika rocking a black formal peplum top with black pants and animal print heels while Ameesha too favoured the print on a silk shirt which she paired with dark blue jeans and knee-high boots.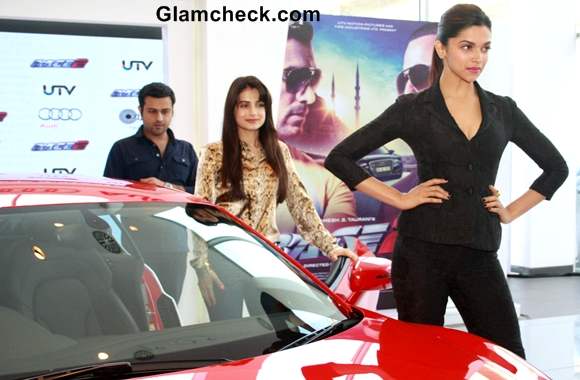 Deepika Padukone sexy 2013 Unveils New AUDI Sports Cars in Delhi
The trio were the first to get a look at the R8 sports car which is available in 3 models – the V10 Spyder, the V8 Coupe and the V10 Coupe priced at Rs. 17,355,000, Rs. 13,455,000 and Rs. 15,788,000 respectively.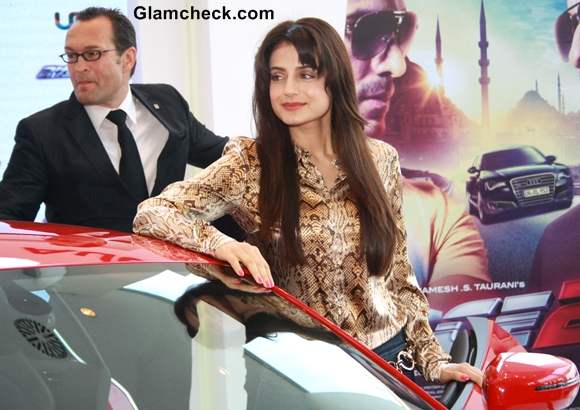 Ameesha Patel 'Race 2" Unveils New AUDI Sports Cars in Delhi
The lineup was so impressive that Saif placed an order for a car of his own – the best of the lot, of course, the V10 Spyder.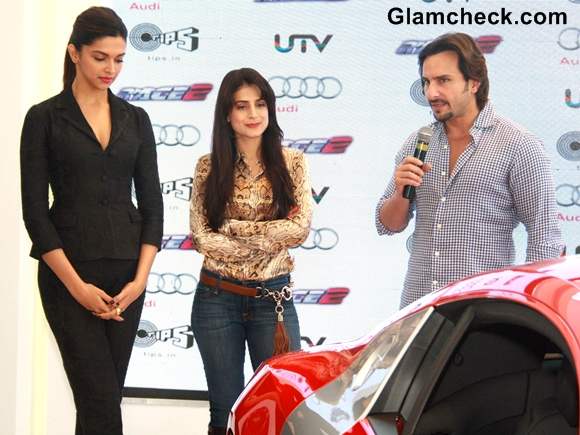 Cast Race 2 New AUDI Sports Cars
In Race 2, all the main characters own an Audi. Head of Audi, India, Michael Perschke, said that the brand was proud to be associated with the Race film franchise since both the movie and the brand were super-winners in their fields.
IANS